The famous musical stream app, Spotify which has been a huge hit among Android users got a complete makeover. For quite some time, the preview of the redesigned app and its beta version was released on the web. The app runs on Android 4.0 (Ice Cream Sandwich) and looks better than before. A few changes have been made in Spotify including a new slide navigation, high resolution images, artist view and other social features.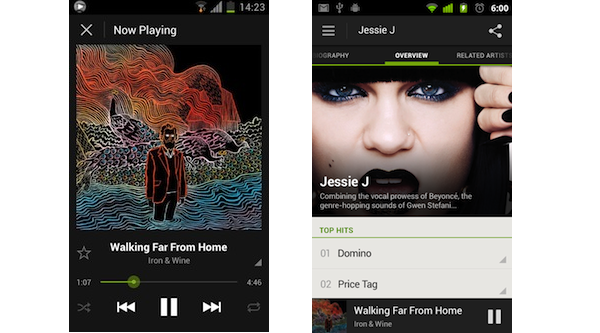 The earlier app was already a hit and this new version seems more promising. The new app is faster than the previous one and is really smooth. In fact, the beta version of the redesigned app is faster than the previous Spotify app. However, the latest version of the app is quite similar to Facebook's Android App when it comes to the User Interface. The redesigned Spotify app provides High Definition sound quality setting at 320 Kbps music streaming rate. The application is Facebook integrated and easily supports High Definition display.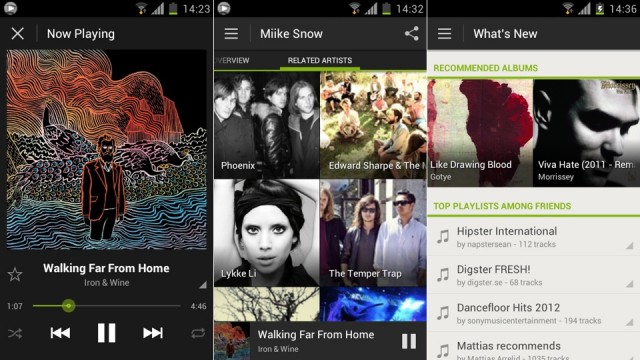 Spotify is providing with a free 48 hours trial to experience the new redesigned app, if 48 hours seems less to the users, the trial version can be further extended to a period of 30 days. The new app provides an easy access to about 15 million tracks with online streaming and features like listening to music offline, wirelessly syncing tracks to Android device and Last FM.
A new app, with similar features has been launched for the new iPad. However, it was reported few weeks back that Apple is trying to prevent the application from entering in US.  Sean Parker, a director of Spotify informed that Apple was frightened of Spotify as the director got various indications from people inside the industry that iPhone manufacturer was trying to put a stop to the growth of Spotify in their home turf.
The application is available on Google Play for a free trial.