Motorola is soon to launch two of its new smartphones – Motorola Razr Maxx and Motorola Razr V in Indian market. Both the phones are provided with a diamond cut design to its exterior and are provided with Corning Gorilla glass for its protection.
Motorola Razr Maxx
Razr Maxx runs on Gingerbread Operating System and comes with a 8 Mega Pixel camera. It sports a 2.3 inch Super Amoled screen and provides a Full High Definition video quality.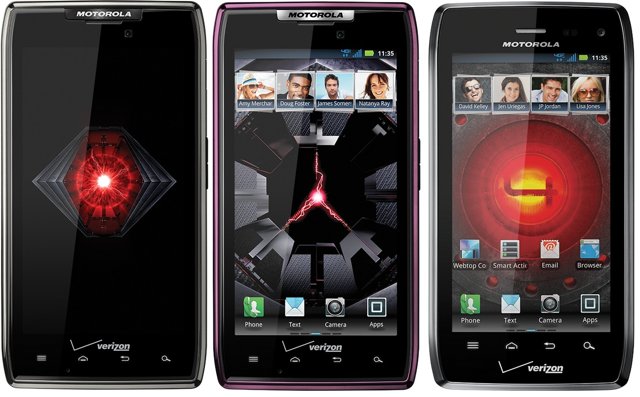 Here is a look at some of the features of Motorola Razr Maxx:
2G and 3G enabled
Super Amoled Advanced capacitive display
Corning Gorilla Glass protection
16 GB internal storage, 1 GB RAM
MicroSD card slot up to 32 GB
Wi-Fi 802.11 b/g/n, DLNA, Wi-Fi hotspot
8 Mega Pixel camera with auto focus and LED
Android v2.3.6 (Gingerbread) Operating System
Dual-core 1.2 GHz CPU
GPS support and GLONASS
Li-Ion 3300 mAh battery
Stand by: up to 607 h
Talk time: up to 17 h 40 min
Motorola Razr V
Razr V runs on Android 4 (Ice Cream Sandwich) Operating System and comes with an internal memory of 4 GB. It is powered with a dual-core 1.2GHz processor and comes with a 1.3 megapixel camera for video calling.
Here is a look at some of the specifications of Razr V:
Android 4 (Ice Cream Sandwich) Operating System
4 GB internal memory storage with a microSD card slot
WiFi, GPS, Bluetooth and USB connectivity
8 Mega Pixel camera in the front
1.3 Mega Pixel camera at the rear
GPS support
Powered with a dual-core 1.2GHz processor
1750 mAh battery
Stand by: up to 240 h
Talk time: up to 14 h
Senior regional sales director, South Asia, Motorola Mobilty, Robert Van Tilburg stated, "Razr is synonymous with design excellence and both Motorola Razr Maxx and Motorola Razr V reflect that. Not only do you everything you love about the Motorola Razr, but now you get the power to last through marathon calls, hours of surfing the web, of streaming movies. With Motorola Razr V, we've created the perfect smartphone for stylish, smart and tech-savvy consumers who want great look, great performance and great value."
Motorola Razr Maxx is priced at Rs. 31,590 (approx), however, the price of Motorola Razr V is yet to be revealed.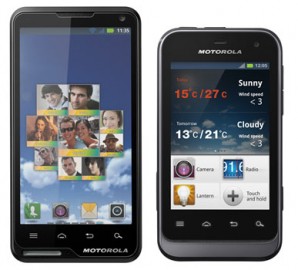 With CES 2012 starting in three days time, Motorola has announced the arrival of two low-priced Androids namely MOTOLUXE and DEFY MINI. Powered by Android 2.3 Gingerbread, both of these SmartPhones are expected to go live by February, around the globe except China. Motorola has already released MOTOLUXE in China, as Motorola XT615 while DEFY MINI will soon be made available for sale as Motorola XT320.
Motorola MOTOLUXE (XT615)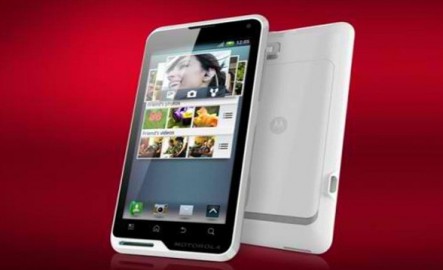 Motorola comes laden with 4-inch capacitive touch screen that offers a resolution of 854×480. On the inside, we have a 800MHz processor, Adreno 200 graphics processing unit,1GB ROM and 512 RAM, sourced by 1400mAh battery that will give you a talk time of upto 6.5 hours and 19hours on standby. MicroSD crd slot is provided to increase memory capacity up to 32 GB. Motorola MOTOLUXE sports an improved 8MP AF rear camera and a front VGA camera for video calling. Also provided is a lanyard slot that has lightening effect, springing to life whenever you miss a call or have SMSes or Emails waiting for you. Soon to be launched, Motorola MOTOLUXE will be made available in two colours white and licorice.
Specifications
4.0-inch, edge to edge touch screen offering a 854 x 480 pixel resolution
Android 2.3 Gingerbread
3G, EDGE/GPRS, Wi-Fi
512 MB of RAM
1GB of ROM
800 MHz single core processor
8 megapixel AF camera with LED flash, front facing VGA camera
GPS with A-GPS support
Bluetooth 3.0 with A2DP
Stereo FM radio with RDS
1400 mAh battery
Motorola DEFY MINI (XT320)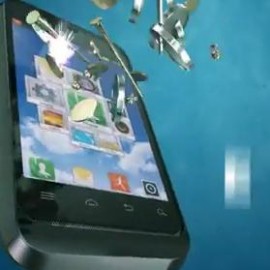 As the name suggests, this is a mini-er follow up of Motorola DEFY. Motorola DEFY MINI is a dust-free and waterproof SmartPhone that features a 3.2 inch scratch resistant Corning Gorilla Glass Screen. On the inside, DEFY MINI has a 600MHz single core processor, 512MB of ROM, 512MB of RAM and a 1650mAh battery. 3MP image snapper is rendered at its rear while a lower resolution VGA camera, can be found at the front. All in all, Motorola DEFY MINI is a rough and tough SmartPhone boasting of Instrument Dashboard, that allows easy access to user's favourite apps and has a microSD card slot for memory expansion.
Specifications
3.2-inch Corning Gorilla Glass touchscreen offering 480 x 320 pixel resolution
Android 2.3 Gingerbread
600 MHz single core processor
3G, EDGE/GPRS, Wi-Fi
GPS with A-GPS support
Bluetooth 2.1 with A2DP
3 megapixel camera with LED flash, front facing VGA camera
1650 mAh battery
3.5 mm handsfree socket
Stereo FM radio with RDS
As mentioned earlier, both of these SmartPhones operates on Android 2. 3 Gingerbread, but we don't know yet whether or not they will be upgradable to the latest Ice Cream Sandwich OS. At the time of reporting, there was no confirmation on the pricing though Motorola claims that pricing of both the SmartPhones will be easy on consumers.
Motorola Xoom, an Android based tablet, was world's first tablet to be sold with Google's Android 3.0 Honeycomb Operating System. Though released in USA on 24th February 2011, it didn't arrive in India until June 2011, albeit high cost. Being expensive combined with availability of iPad took its toll on Motorola Xoom, as its popularity in Indian Market nosedived.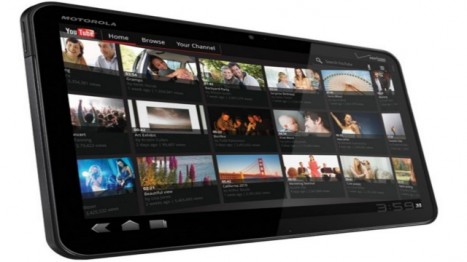 In an attempt to seize lost opportunities, Motorola has recently suggested that both models of Motorola Xoom, Wi-Fi as well as 3G, tablet will be offered again to Indian consumers after a hefty price cut. Motorola Xoom comes with NVIDIA Tegra 2 dual core processor, large 25.6cm HD Display Screen, 2 cameras, 1GB of RAM. Motorola also announcement these tablets will be Ice Cream Sandwich OS upgradeable, which means your tablet wont be rendered useless any time soon.
When released in June 2011, Motorola Xoom Wi-Fi 32GB was charged INR 31,000 whereas Wi-Fi+3G 32GB was placed at INR 33,000. Now, one can pick their own brand new Motorola Xoom Wi-Fi 32GB at INR 21,000 and Motorola Xoom Wi-Fi+3g 32GB for 25,000. That is a massive discount of 44% and 29% respectively. With such impressive specification and now discounted prices, Motorola Xoom Tablets will surely turn a few heads around this time.
Motorola Fire XT with WLAN was launched in India with huge hype, with target consumers taking notice of the product from the beginning. And that was natural. Compatibility with both 2G and 3G, Gingerbread operating system, powerful hardware mechanism (800 MHz processor, Adreno 200 GPU and Qualcomm MSM7227T-1 chipset) and high quality connectivity (Bluetooth v2.1 with A2DPand EDR, and Wi-Fi, etc.) are some of the features that generated market interest from the very beginning.
But is it only praise for the phone, or does it have at least some rooms for improvements?
The review seeks to explore that question by taking a neutral look at the handset, and tries to identify the strong and weak points (if any) of the gadget.
A dimension of 114 x 62 x 12 mm and a weight of 114 g make sure about that the handset is not that bulky and is easy to handle and carry.
Display

A catchy 3.5 inches TFT capacitive touchscreen provides the handset with an attractive display, which makes it appealing.
The display boasts a resolution of 320 x 480, which provides a clear view.
Operating system
Given the fact that it is equipped with high powered operating system Android version 2.3.4 (Gingerbread), Motorola Fire XT is able to deliver a quality operation that adds to its market appeal.
Hardware
The handset boasts powerful hardware mechanism, comprising 800 MHz processor, Adreno 200 GPU and Qualcomm MSM7227T-1 chipset. It is also blessed with 512 MB of RAM. All this ensures that the handset enjoys a great power, speed and responsiveness, thus ensuring that everything enjoys a comfortable run on the device.
The American Tech giant Motorola has launched the Motorola Fire XT (with WLAN) in India. This new Android smartphone by the company targets the 3G addicted generation, that uses the phone for surfing-networking and downloads.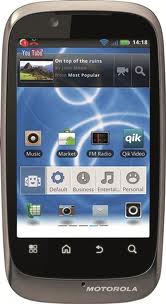 Here is a brief outline of its features and specifications-
Dimensions: 114 x 62 x 12 mm
Weight: 114 g
Compatibility with both 2G and 3G networks -
2G Network: GSM 850 / 900 / 1800 / 1900 Read more
The Indian consumers are showing a growing appetite for smartphones, which explains the launch of world's top smartphone brands in the Indian market. That's really a great trend. But the presence of so many brands sometimes may leave you confused about identifying the best ones, which suits your taste and class, right?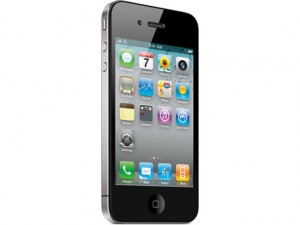 Well, the following brands may be termed as the best 10 of all the smartphone brands available in the Indian market, as of now -
1.) Samsung Galaxy S II
2.) Apple iPhone 4
3.) HTC Evo 3D
4.) BlackBerry Bold 9900 Read more
Motorola EX225, the next Motorola handset about to get launched retains the key appeal of its 'predecessors' – offering a good quality at an affordable price.  The handset will be released in various regions of the world including Asia, with India certainly being one of the possible markets to witness the launch.
What is very significant is that Motorola EX225 will have a dedicated Facebook button, thus being the first 'Facebook' phone launched by its maker.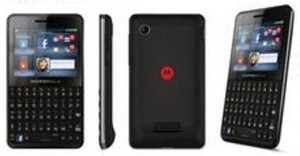 Features and specifications –
3G enabled
A 2.4 inches touch screen display boasting 256K colours
An external memory expandable up to 32GB through a microSD memory card Read more
If you love to track the arrival of handsets with new features, then you will certainly love to know that Motorola Mobiles has come up with its new handset – Motorola Fire.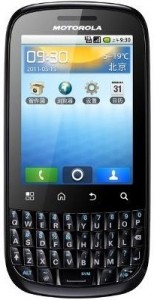 When a player like Motorola launches a new product, we always expect it to be classy. And Motorola Fire will not be disappointing for us.
Want to know about its key features? Well, here they are -
Operated by Android v2.3 Gingerbread
A 2.8 inches QVGA touchscreen display, boasting 256 colors and resolution of 240 x 320 pixels
600 MHz ARM 11 processor
Adreno 200 GPU
Qualcomm MSM7227-1 chipset
Compatible with both 2G (GSM 850 / 900 / 1800 / 1900) and 3G (HSDPA 900 / 2100)
A 3.15 MP, boasting a pixel resolution of 2048×1536, and a video recording capacity of 24 frames per second
An internal memory of 256 MB RAM and 512 MB ROM Read more
Motorola showcased its 1GHz nVidia Tegra 2 dual-core processor powered tablet Xoom at the CES (Consumer Electronic Show), Las Vegas, today the 6 January 2011. The Xoom runs on Google's tablet-optimized Operating System, Android 3.0 Honeycomb. It also has a 10.1-inch touchscreen with a 1280×800 resolution, 1GB of DDR2 RAM, a camera with 2 MP in front and a 5 MP one at the rear (supports 720p video recording), a 1080p Full HD video playback, an HDMI slot, Adobe Flash Player, 32GB of built-in storage upgradable using SD cards and many more features.
Motorola Xoom also features Google's other new services like the 3D version of Google Maps, Google e-Books, music, videos and the Android market too. Even more features include:
Bluetooth 2.1
Wi-Fi 2.4GHz & 5GHz 802.11b/g/n
A 3.5mm audio jack
AAC, AAC+, AMR NB, AMR WB, MP3, XMF support
Battery that can withstand 10 hour video playback etc.
Xoom weighs 730 g and has a dimension of 249.1mm (h) x 167.8mm (w) x 12.9mm (d). It ensures to run faster than most of the currently available tablets in the market. Some even touts it as the new 'iPad killer'! Well, with such features and power, one would.
Xoom is expected to be available for the public by the end of March as 3G/Wi-Fi device and by the second quarter it will be upgraded to 4G LTE. However, its price has not been announced so far, so if you want to go ahead and guess, make sure you put all these features in mind. Sleek and loaded with speed and features galore, Xoom will make it hard to wait for gadget lovers till March arrives.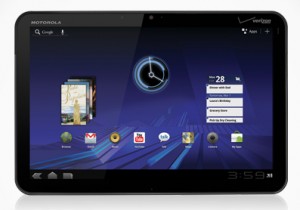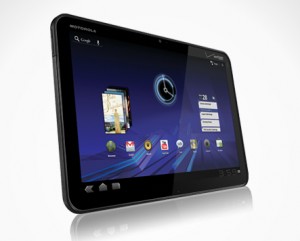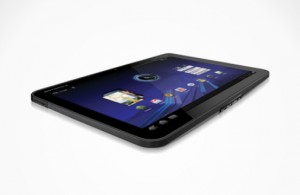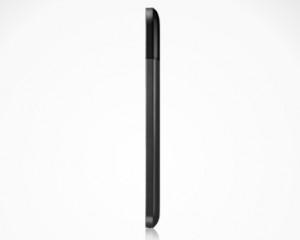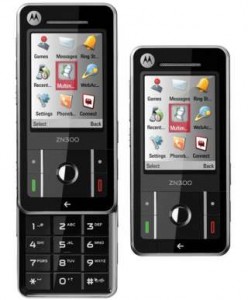 Motorola has unveiled ZN300, the stylish slider phone in India. The Motorola ZN300 is a quad-band GSM 850 / 900 / 1800 / 1900 MHz network ready cellphone with 2.1 inch QVGA display, FM Radio, 3.15 mega pixel digital camera and a microSD expandable memory slot. Read more