Dell has expanded its XPS range of laptops with the launch of XPS 14 ultrabook in India. Dell has been awarded earlier for its creation of the XPS 13 ultrabook and now the company has provided the same design to its latest XPS ultrabook. However, it has been provided with an additional screen size along with advanced features for users obsessed with performance and results. The Dell XPS 14 is currently available in Dell India stores.
With the launch of Dell XPS 14 ultrabook, the company has added another option for its users to choose the best suited laptop from the XPS series according to their needs. On one hand, where XPS 13 is sleek & compact and is appropriate for mobile consumers, XPS 14, on the other hand provides longer battery back up for users with greater usage of the device. Both the laptops are given a unique and a stylish design combined with desired features and security required by IT departments.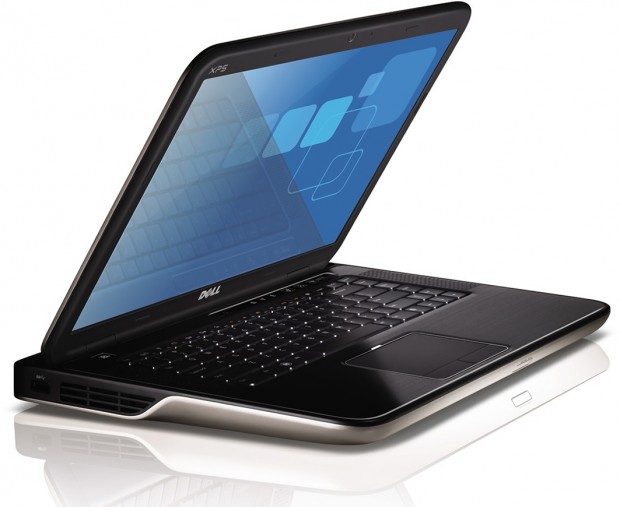 Dell XPS 13 ultrabook is powered with 2nd generation Intel Core i5-2467M processor (1.60 GHz with Turbo Boost 2.0 up to 2.30 GHz,TPM) and runs on Genuine Windows 7 Home Premium SP1 64bit (English) Operating System. It comes with features like Intel Rapid Start, Smart Response and Smart Connect technologies and has a 4GB Dual Channel DDR3 SDRAM at 1333MHz . Executive Director and General Manager, Consumer and SB, Dell India, Mahesh Bhalla said, "Following the exceptional success of our XPS 13, our customers wanted to see more of the XPS brand. The XPS 14 laptop offers powerful performance, thoughtful design and a superb user experience, along with enterprise friendly features so you can use them for work and for play."
Dell XPS 14 ultrabook is powered with 3rd generation Intel Core i5-3317U processor (3M cache, up to 2.6 GHz – TPM) and runs on Genuine Windows 7 Home Premium SP1 64bit (English). It comes with 14.0″ HD + (900p) True Life Infinity Display with Skype-Certified Hi-Def Web cam and has a 4GB DDR3 SDRAM at 1333MHz. XPS 14 provides a longer battery back up of 10 hours nd has a 500GB hard drive, along with a 32GB SSD. With such high configuration, the device doesn't take much time to boot and respond faster.
Dell provides a 3 year Premium Phone Support Warranty with every XPS device and offers 24X7 support availability through e-mail, phone or chat. 3 years Complete Cover will also be provided along with 3 years Pro Support Warranty ( Hardware + Software Support).
Dell XPS 14 Ultrabook is priced at Rs. 82,990 in India.
HP has launched two of its latest range of Envy ultrabook and sleekbook in the Indian market. These devices were first introduced in US but now have finally been launched here. Senior Director, Products and Marketing, PPS, HP India, Vinay Awasthi stated, "We are delighted to offer a whole new range of thin and light notebooks. This new portfolio of Ultrabook systems and HP Sleekbooks truly deliver an unexpected twist to your computing experience."
HP Envy Ultrabook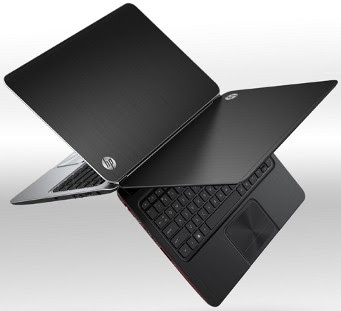 HP Envy ultrabook is available in two versions – Envy 4 and Envy 6.
Envy 4 is 14 inches in size and weighs under 1.81 kg. It has a diagonal High Definition Brightview LED-backlit display and comes with full size island style keyboard. It is available with 4 GB or 6 GB of DDR3 SDRAM.and runs on windows 7 Operating System and is equipped with beats audio and HP Triple Bass Reflex Subwoofer. It comes with a HP TrueVision HD Webcam and an Integrated dual array digital microphone.
Envy 6 is 15.6 inches in size and weighs under 2.04 kg. The battery provides a back up of almost 9 hours. It comes with HP cool sense and has a diagonal High Definition Brightview LED-backlit display. It is provided with a full-size island-style keyboard and is available with 4GB or 6GB DDR3 SDRAM. It has Intel Smart Response Technology and Intel Rapid Start Technology. The device is powered with 2nd or 3rd Generation Intel Core Processor and runs on Windows 7 Operating System. It comes with beats audio and HP Triple Bass Reflex Subwoofer.
HP Envy Sleekbook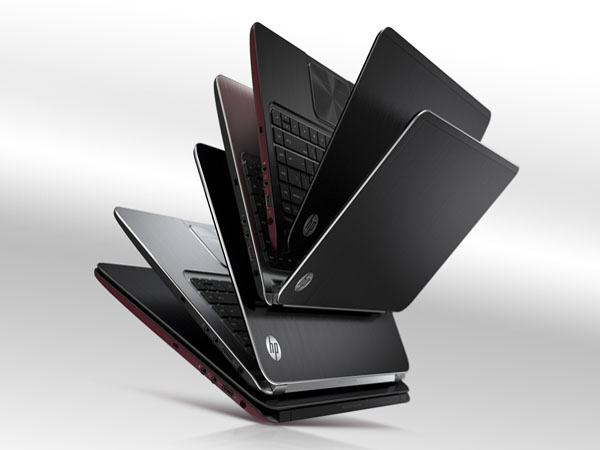 Envy sleekbook is available in 14 inch and 15.6 inch diagonal High Definition Brightview LED-backlit display and offers a battery back up of 8-9 hours. It runs on Windows 7 Operating System and is powered with Intel 2nd or 3rd Generation Processors. It comes with a RAM of 4GB DDR3 and a multi media card reader. It weighs around 1.81 kg and has Beats Audio With Dual Speakers.
So, with the launch of these ultrabooks and notebooks, will you be interested in buying it?
MSI 6 and 7 series motherboards have acquired official Windows 8 certification by Microsoft. MSI showed various mainboards which met Windows 8 certification requirement during the Computex exhibition this year. It displayed numerous Windows 8 features during the event and now MSI mainboards are officially certified by Microsoft. MSI has also become the only leading motherboards manufacturer to run 3D mark for Windows 8 on their certified mainboards. The Z77 based Z77A-GD65 and the H61 based H61M-P22(G3) and H61M-P31(G3) are the current motherboards that have been certified so far. MSI is expected to add more names to the list soon.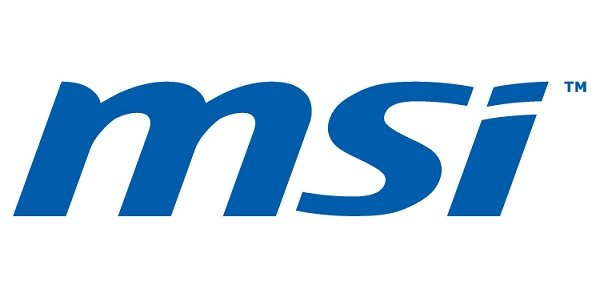 MSI is the first company to introduce the Thunderbolt-based motherboard. With this motherboard, the users got rid of device connectivity problems like slow data transfer rates, each device asking for its own connection port and due to less bandwidth, the drop in the transfer speed during sending and receiving files. This technology helped in attaining a large bi-direction 10 Gbps bandwidth allowing coinciding connection of high resolution monitors, storage devices including a graphic card, helping devices to connect through a single cable.
MSI has also launched new boards featuring Military Class III components. It includes their next-gen DrMOS program, DrMOS II, to provide better heating protection from overclocking. HI-c capacitors with a Tantalum core to save time for almost eight times. The Super Ferrite Choke for enhanced power and the motherboard consists of all solid state capacitors.
With Windows 8 certification, MIS has also cleared the MIL-STD-810G Certification. The presence of OC Genie II helps in instant overclocking of the CPU. Instead of the entering BIOS for tweaking, the application helps in tweaking within Windows itself. The new BIOS comes with full system control, including overclocking, security and information. The expansion slots have have PCIE Gen 3 for the latest Nvidia and AMD GPUs.
Jabra has introduced clipper bluetooth stereo headsets in the Indian market. The headsets are available in different vibrant cool colors. It provides wireless music and an amazing sound quality.
It can be connected to two different devices simultaneously. While it is plugged to a music player, it can also be connected to a mobile phone. It comes with the feature of play, pause and skip tracks. Jabra Clipper is quite handy as it can be clipped on a collar, shirt or can be carried inside the pocket. It provides a clear and noise free sound quality and is durable and stylish.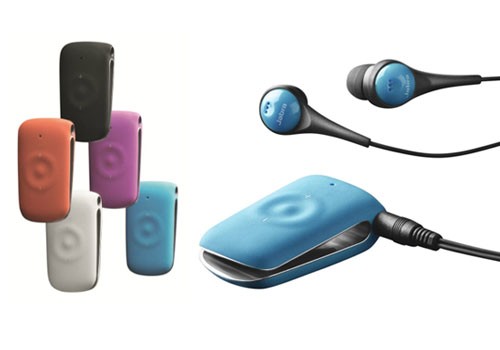 Here is a look at some of the features of the headset:
Wireless technology
Bluetooth 2.1 + EDR specification
Up to 8 paired devices
2 hours charging time
Up to 6 hours talktime
Up to 8 days standby time
10 meters operating range
Hi frequency response
Omni-directional microphones
Auto pairing
Music streaming
USB charging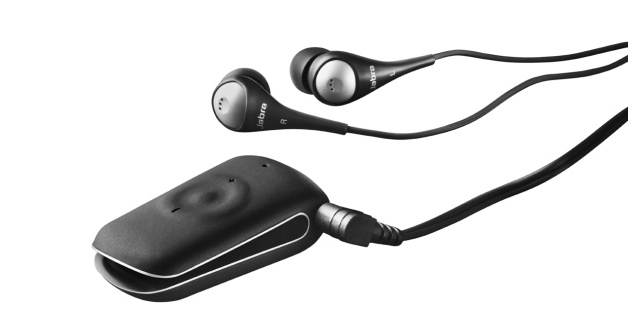 The bluetooth headsets comes with an AC charger, ear buds (M & L size), a quick start manual, a warranty leaflet, certifications and warning leaflet with its purchase.
Head of Sales, South Asia Region, GN Netcom, mobile products buisness, South East Asia, Ann Goh stated, " As mobile music becomes more popular across Southeast Asia in tandem with increasing adoption of smart phones, tablets and MP3 players, trend-savvy music lovers look for hands-free audio solutions that match their personal preferences of color, fashion and audio style."
The Jabra clipper bluetooth stereo headset is priced at Rs. 2,899 in India.
Canonical and Dell have teamed up and decided to launch laptops preloaded with Ubuntu. These new laptops will run on a Linux-based operating system called as 'Ubuntu' which will be available in 850 retail stores across India, these retail stores will have trained employees to brief people about the benefits of Ubuntu. Both the companies have joined hands in order to provide their consumers with extensive range of laptop configurations.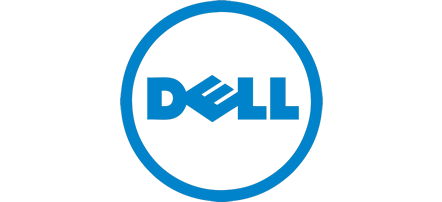 President of Dell India, Sameer Garde commented, "With Ubuntu, these machines offer our customers a compelling mobile or in-home computing proposition, with the benefit of Dell quality and security. I am confident that they will prove attractive to both home and business users."
CEO of Canonical, Jane Silber told, "A founding principle of Ubuntu is to make computing more accessible. By working with Dell to bring these machines to market, we're providing millions of people with the opportunity of an affordable, high-quality computing experience – in some cases, for the first time."
Dell is considered to be among the top manufacturers of laptops in the country and with the launch of Ubuntu, these laptops are likely to go for higher sales. Ubuntu is a 'Long Term Support' and has a 5 year support life from Canonical. Itprovides an intuitive user interface for which it is already been appreciated by analysts and people all over the globe. It includes a rebase to the 3.2 kernel and a support for Xen virtualization.
So, with the introduction of Ubuntu in Dell laptops, will you prefer to buy these laptops?
Intel has announced the launch of its new commercial product from its Xeon Phi family – Knights Corner. Knights. Corner is a co–processor designed to deliver incredible performance for highly parallel applications. The processor is available in a PCIe form factor, getting an edge over the latest models of Intel's Xeon processors and motherboards.
Intel displayed a pre-production of Phi unit last year which was capable of delivering above 1 TeraFLOP double precision floating point functioning. Using a graphical representation they also showcased the difference between the current and the TeraFLOP computer which first came in 1997.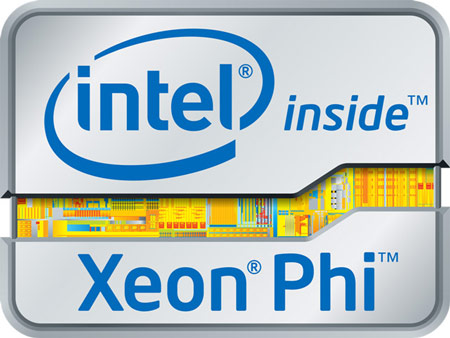 The Xeon processor is at present functioning in 70% of the leading 500 supercomputers globally. The first generation Xeon Phi is capable of handling highly parallel supercomputing tasks. With increased usage of CPU parallel code, various software firm and IT section are out of proprietary programming models developers which is linked with accelerators. The Xeon processor has already been used in a supercomputer which ranks 149 in the world at present.
Intel Xeon Phi co-processor is capable of adjusting with x86 programming models, the processor will be viewed to applications as a different computer node that will run its own Linux-based operating system making it independent from the host Operating System. It features a minimum of 8 GB GDDR5 memory and has more than 50 cores. The processor is made from 3-D tri gate transistors technology and Intel's innovative 22nm. It comes with a 512 bit wide SIMD to enhance the performance through multiple data elements with every single instruction.
Acer will launch its two new ultrabooks – Aspire S3 and Aspire S5 with 3rd generation Intel processors in the US stores. The ultrabook is designed with an onyx black magnesium-aluminum alloy metal frame to add to its looks and durability. Both Aspire S3 and S5 are thin, light, mobile and responsible ultrabooks.
Aspire S3
Acer Aspire S3 is sleek and featherlight. The device is just 13 mm thin and weighs less than 1.4 kg. The ultrabook provides a unique design and has a revolutionary display technology with a 13.3 frame. It comes with lithium-polymer battery for longer use.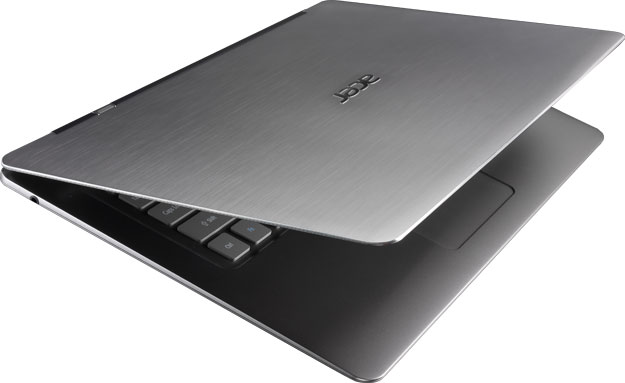 Here is a look at some of the specifications of the ultrabook:
Intel Core i5 2467M CPU
Intel HD Graphics 3000 Graphics
Windows 7 Home Premium OS
13.3″ 1366 X 768 display size
LED-Backlit LCD screen
4096 MB RAM
20 GB Flash
320 GB HDD
1350gm weight
323/219/18 mm in size
HDMI
SDHC Card Slot
USB2.0 (x2)
Aspire S5
Acer Aspire S5 is a portable and an ultraslim device. The exterior comes with a unique cutting design and is of a thickness of just 11 mm and weighs just 1.2 kg which makes it easy to carry and handle. With Acer Green Instant On, the ultrabook wakes up in 1.5 seconds.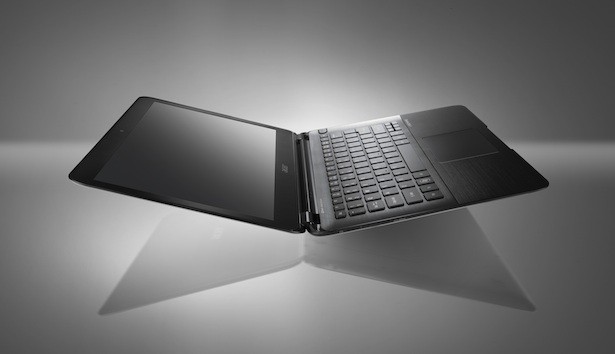 Here is a look at some of the specifications of the ultrabook:
Intel Core i5-3317U (Ivy Bridge) CPU
Intel HD 4000 Graphics
Windows 7
13.3″ 1366 X 768 display size
LED-Backlit LCD screen
4096 MB RAM
128 GB Flash
1200gm weight
324/15/227 mm in size
HDMI
SDHC Card Slot
USB3.0 (x2)
Thunderbolt
Ethernet 10/100/1000
Acer Aspire S3 and Aspire S5 are priced at Rs. 35,895 (approx) and Rs. 77,545 (approx) respectively.
Vizio has launched 15 inch notebook along with 14 inch and 15 inch thin and light notebook in the market. The company informed that the notebooks offer power saving with an elegant design. The notebooks are provided with Windows 7 and are powered with Intel Core processors to ensure faster function of the device.
Vizio Notebook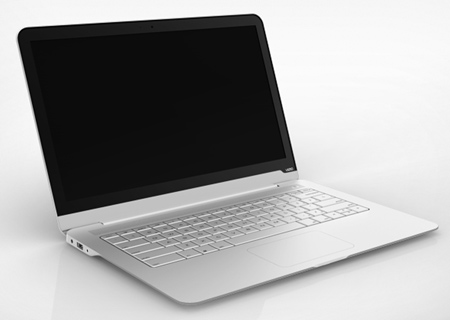 The multimedia ready device comprises of unique design from outside and its edges are beveled. The notebooks are provided with a soft touch interior and is made of nodized aluminum. It has a 15.6 inch Full High Definition display screen to experience quality picture. The device is provided with a cooling system instead of a fan to avoid overheating. It comes with a long battery back up and SRS Premium Sound High Definition audio quality.
With its unique design, the device looks pretty attractive which easily captures the attention of potential buyers. The device is all about innovation, style and user experience. Matt McRae, Chief Technology Officer, Vizio said, "We listened to consumers and created a line of PCs that deliver on productivity but are also uncompromisingly clean, stylish and sophisticated".
Vizio thin and light notebook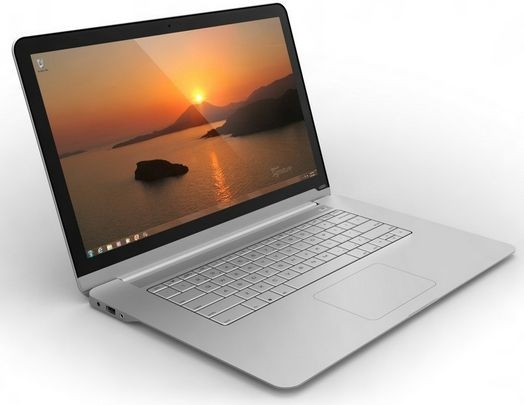 The thin and light notebook from Vizio is available in two version – 14 inch thin + light notebook and 15 inch thin + light notebook. It has been given a sleek design with a screen size of 15 inches and 15.6 inches. It takes few seconds to boot, to save the time of users. It comes with a high battery back up for longer use. The body is made of anodized aluminum making it more durable. The company has provided the devices with SRS Premium Sound High Definition audio quality and the High Definition give users a great picture quality.
The Vizio Thin + Light and Vizio Notebook is expected to be priced at Rs. 49,700.
Logitech has launched its 20 buttons G600 MMO gaming mouse in the market. The mouse comes with a unique feature of customizable illumination with a variety of color schemes. The device is manufactured specially for people interested in Massively Multiplayer Online (MMO) gaming. The 20 button mouse consists of a set of twelve thumb buttons on the side of thumb panel. G600 is available in two colors – black and white and has a DPI of 50 to 8200. The speed of DPI can be controlled through user profile that enable users to switch between up to 5 different DPI settings.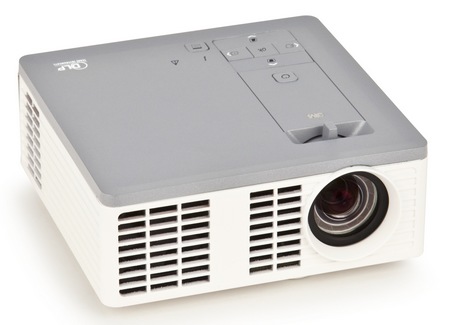 With the introduction of MP410 in India, 3M has expanded their list of LED projectors. It is the world's smallest 300 lumen pico projector and is of a palm size with a weight of 0.5 kg. It comes with an impressive 20,000 hour long LED Life. It offers WXGA / 720p resolution as well as 1GB of on board memory, in addition to it, an option of micro SD memory expansion (up to 32GB) to store a number of movies which can be viewed inside the house or while travelling. It provides an amazing wireless streaming option and is ideal for streaming content wirelessly from smartphone, tablet or laptop.
The projector offers impressive connectivity as it can be connected to any device like smartphones, laptops, AV and iOS devices. It is compact and can fit anywhere, one easily place the world's smallest 300 lumen projector inside a briefcase or in a pocket. Users don't need to wait for boot up or purchase expensive replacement lamps or replace filters as it comes with instant on and off. The projector is ultra bright and has 300 brilliant LED lumens. The device is also in notice for its excellent wireless streaming option as it comes an option of purchasing wi-fi dongle with the projector.
Here, is a look at some the features of the projector:
HDTV: 720p, 1080i, 1080p/60, 576i, 576p
Upto 20,000 hour light source
Memory Card Reader, USB Port, Soft Carrying Case, Closed Captioning
Up to 100″ projected image size
720p/ WXGA resolution projection for great quality, clear images
After launching the MP410 projector in India, Mr. P T Mukund, Executive Director, Display & Graphics Group, 3M India, informed that people are eager and looking forward to such a technology that enable them to be mobile and efficient at the same time. 3M is the first company in the world to have come with LED projectors.
With such excellent features 3M MP410 is expected to be a big hit in the projector market, however, it is now on the people to decide if they are interested in buying the product or not.