Lenovo is currently exhibiting IdeaCentre B series AIOs, K430 Tower and H520s at CES 2012. These brand new products come after a series of laptop releases. Lets find out what Lenovo is offering through these new products :
Lenovo IdeaCentre B Series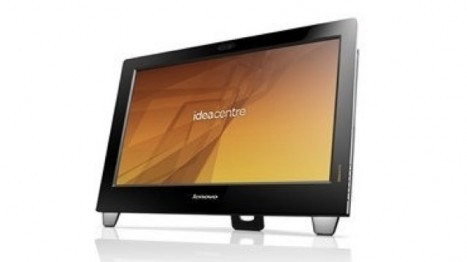 IdeaCentre B540 and B340 are the latest additions to IdeaCentre B series All-In-One (AIO) PCs from Lenovo, this series previously contained B520 and B320.
Lenovo IdeaCentre B540 has a 23-inch display screen encapsulating resolution of 1920x1080p. The B540 boasts of borderless AIO screen, sure to attract attention of media-centric consumers. Specification-wise, B540 is endowed with Windows 7 OS, Intel core processor, NVIDIA GeForce 650M graphics card, 2GB VRAM, DirectX 11 support, 2GB RAM and 500GB. Connectivity options provided are Wi-Fi, 4 USB 2.0 Ports, 2 USB 3.0 Ports, Ethernet, HDMI and Bluetooth. B540 is VESA mountable, bezel-free designed and offers 3D vision.
Lenovo IdeaCentre B340, offers a 21.5-inch Full HD touchscreen that allows access to touch-enabled apps. Also pre-loaded is Lenovo's OneKey TV app that magically converts your desktop into a TV, and vice-versa, in just one click. Specifications of B340 are identical to that of B540.
Lenovo claims that both of these products are independent of CPU, which means that the user will be able to watch TV on Lenovo IdeaCentre B series Full HD display screen even without turning the CPU on. Lenovo IdeaCentre B series will hit the market in June, priced approx. INR 36,155 onwards.
Lenovo IdeaCentre K430 Tower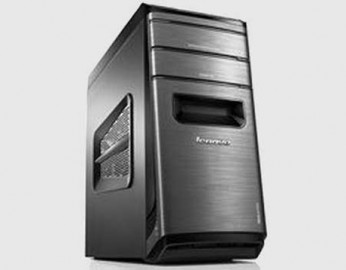 Lenovo IdeaCentre K430 Tower is a powerful desktop, sure to appeal to game freaks and multimedia lovers. K430 is loaded with Intel Core i7 processor, 32GB DDR3 RAM and Dolby Advanced Audio system. K430 Tower comes with dual-graphics card through NVIDIA's SLI or AMD's CrossfireX. Apart from a whooping 4TB of HDD, K430 also offers 128GB of SSD that helps to increase data transfer speed of your desktop. K430′s Universal Storage Module (USM) consists of 2 USB 2.0 Port, 1 USB 3.0 Port, 9-in-1 card reader and single HDMI Output Port. K430 provides various options for system's power control, these options are turbo, auto and cool running modes.
Lenovo IdeaCentre K430 Tower guarantees to take your gaming experience to a whole new level, and beyond. Set to be available by May 2012, K430 Tower will be tagged at INR 30,990 approx.
Lenovo H520s Desktop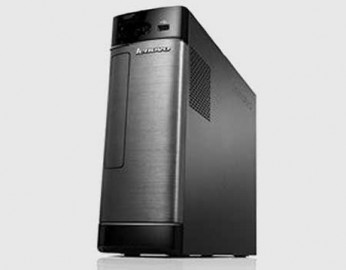 If you have been looking out for a budget desktop, with simple yet space saving design and cool multimedia features, then Lenovo H520s Desktop should be on top of your list. H520s is half the size of standard desktops, and packs AMD/NVIDIA graphics card(depending on user's choice), along with built-in DVD reader/writer upgradeable to Blue-ray drive, 5.1 surround sound system. Other specifications read Windows 7 OS, Intel Core i7 processor, 6 USB 2.0, 2 USB 3.0, 2TB of HDD with 8GB of DDR3 and so on. The pre-loaded Lenovo Assistant software comes with easy to grasp UI, allowing the users to keep track of energy consumption, assisting user in organizing favourites and cleans up junk files and history time to time, ensuring that the system runs smooth and nicely.
Lenovo claims H520s is loaded with features that could keep entire family entertained. Lenovo H520s Desktop will be up for grabs come June 2012, with a take home price of INR 25,810 approx.
Microsoft has come up with new hardware products to rock the Indian market – Microsoft Wireless Desktop 2000, LifeCam HD 3000 and Express Mouse.
Features: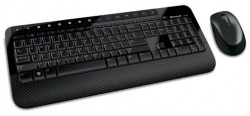 Microsoft Wireless Desktop 2000

Flaunts Advanced Encryption Standard (AES) 128 bit technology, encrypting every character that the user is typing on the keyboard
Windows 7 Taskbar Favourites
Pillow-textured palm rest
Microsoft Wireless Desktop 2000 is priced at INR 1,650/- in India.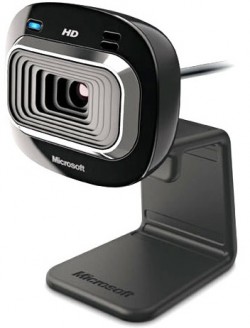 LifeCam HD 3000
Measures 4.3 by 1.8 inches (HW)
Here comes an awesome gift for Indian PC users, from the Indian arm of the reputable Chinese IT player Lenovo. Have you guessed what we are referring to? If not yet, then it is Lenovo IdeaCentre B320 that we are talking about.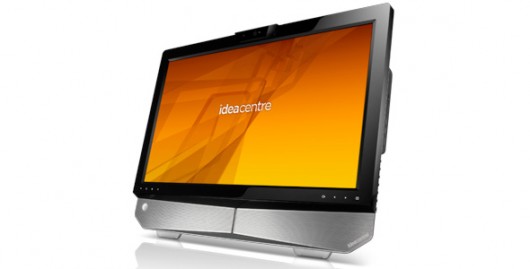 There is not an iota of doubt that IdeaCentre B320 is a 'wow' product in ways more than one. A 21.5-inch full HD multi-touch screen makes it a powerful member of the All-In-One PC family, and it poses itself as an ideal product for consumers looking for TV enabled PC.
Let's have a more detailed look at the features and specifications, and you will have a better idea.
OneKey TV, which can transform the 21.5-inch full HD multi-touch screen into a high-definition TV by virtue of just one click of a button
Meticulously engineered hardware mechanism, backed by a 2nd generation Intel Core i3 processor
A notable storage capacity:

500GB Hard Drive
3GB DDR3 RAM expandable up to 8GB DDR3 1333Mhz memory

USB 2.0 connectors:

2 USB 2.0 connectors on side
4 USB 2.0 connectors on rear
1 USB 3.0 is optional

High energy and time efficiency: Boasts integration of Lenovo Enhanced Experience 2.0 for Windows 7 with RabidBoot technology, which facilitates faster start-up and shutdown times (and enhanced multimedia experience, as well)
High quality multimedia experience:

Touch-optimized multimedia applications
SRS Premium Sound audio enhancement

Lenovo HD High-Sense Webcam: It exposes the user to a high quality video chat coupled with facial tracking and image effects
Lenovo Eye Distance System: It ensures that the user's eyes are not affected by the computer ray, by alerting him every time he gets too close the screen
Some other key features:

5-in-1 card reader
Microphone
Headphone
PS2
Local Area Network
HWTV in
AV in
B-Case Card in

So now you have an idea about the class that Lenovo IdeaCentre B320 belongs to. Make no mistake. It's one of those products that are meant precisely for tech savvy people like you, for whom technology is not only a tool to facilitate daily life, but also a means to enhance its charm.

This dazzling gadget is available at INR 37,990/-. Guess it's not a big price given the rich package of fun and utility it is offering.
Parallels has come up with Parallels Desktop 7 for Mac users, with features that the latter will find really thrilling.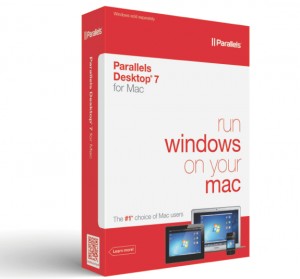 The features of Parallels Desktop 7 include
It is equipped with Lion functionality, including Mission Control, Full Screen and Launch Pad.
A Mac user is able to access and run various copies of OS X Lion or Windows, along with their applications.
A Mac user is able to access Flash videos in Windows on his Mac through his iPad, iPhone or iPod. He is also able to access and run – through his iPad/iPhone/iPod – various Operating Systems (OS), such as OS X, Windows, Ubuntu and Chrome, along with their applications and files, any time and anywhere. Read more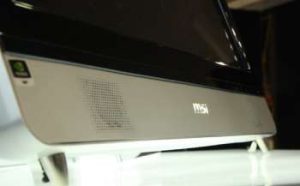 MSI has unveiled AE2400 Desktop PC with 24-inch touchscreen that boasts of a host of advanced features in it. The device is powered by Core 2 Quad monster, packing a 24-inch 1080p touchscreen, integrated Blu-ray and HDMI output. Read more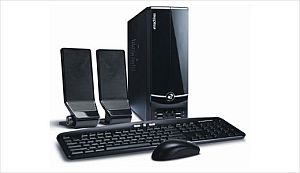 Acer has recently revised the price of its entry-level desktop EL-1600 that would now be available at a price of Rs. 9,999 (excluding monitor) in the Indian markets.
"We are confident that the price revision of EL-1600 will definitely attract consumers who want an affordable price along with advanced specifications. Our experts have not done any compromise with the MNC standards of the desktop. Our PC penetration rate is more than 3 percent in the market today it will definitely go up after the price reduction", said S. Rajendran, Chief Marketing Officer, Acer India. Read more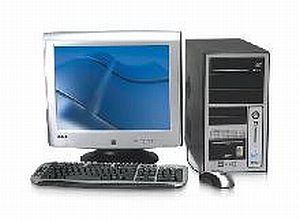 Intel Technologies has now planned to enter the low cost PC segment in market by launching GB-75501, a low budget computer in India. The desktop is powered by Intel Atom processor and comes in two different models.
The first version has a 945 GCLF Intel chipset, 1 GB memory, 80 GB hard disk, DVD RoM and 17 inch CRT monitor. Whereas, the other model also has similar configuration but include additional 160 GB hard disk and a DVD writer. Read more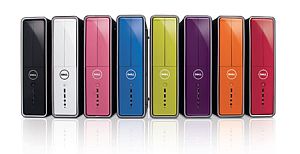 Dell has launched the new range of Inspiron slim and mini-tower desktop PCs. The range is initially launched in Chinese markets specially for the buyers who love to personalize all their computing devices as per their home and office decor. Both the PCs are available in choices of Intel Core 2 Duo, Celeron, Intel Core 2 Quad or AMD Sempron, Phenom X4 and Athlon X2 processors. Buyers also get a chance to select from an integrated Intel or ATI Radeone graphics cards. Read more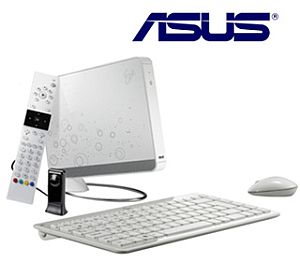 HD version of Asus' Eee Box 206 is finally unveiled. It is decked integrated graphics chipset and is currently available in the European markets.
You just need to connect it with your HDTVs and projectors via HDMI and get the best user experience. The added advantage is that you don't have to worry much about the prce factor as it consumes less power and is built of eco-friendly material. Here are its features: Read more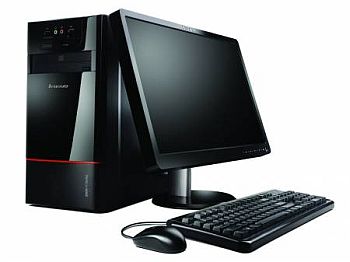 Lenovo, has introduced a new desktop PC, keeping in mind the needs of consumers who want high-value computing at an affordable price range! This is H200 for you!
Furnished with basic applications, the new Lenovo gizmo also offers energy-saving technology as the company claims that this machine consumes 60 Watt less energy than other desktops that are available in the Industry! It's fan-less design is responsible for lower power consumption and offers a quiet PC experience for its users. That's an added advantage. Have a look at its other features: Read more