BSNL is all set to launch its Wi-Fi router called Winknet MF50 along with Shyam Networks. The router is of the size of a pocket and the company will soon announce its data plans with 3G capabilities. Winknet MF50, 3G router will act as a Wi-Fi and will allow users to connect their devices like phone, laptop, tablet and others to the router. The router is easy to be carry around and is useful during travelling. BSNL has earlier launched Winknet 3G dongle that also supports 2G connections at a price of Rs. 1,900 with a downloading speed of 7.2 Mbps and upload speed of 5.76 Mbps.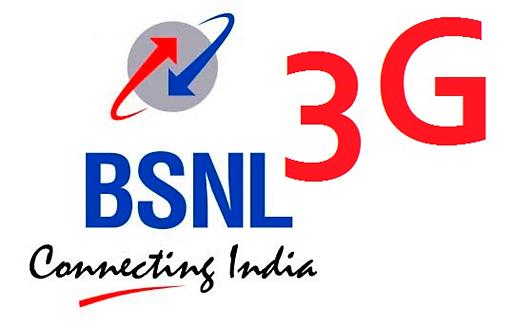 However, LAVA Mobiles is among the first to come up with a pocket wireless router (W 150) in September, 2011. Its most impressive feature was that it could easily share the internet between 32 users within a range of 50 meters. It came with a USB port to connect 2G and 3G dongles and a 10/100 Ethernet port for WAN/LAN connectivity. It has a built-in 2300 mAH Li-ion battery that can be charged using a standard USB charger/port or a computer. It featured a data transmission speeds of 802.11 n @ 150 Mbps, 802.11 g @ 54 Mbps and 802.11 b @ 11 Mbps.
Recently, Kobian introduced a Mercury 3G Mobile Router which can provide connectivity to six devices at the same time. It comes with an additional Li-ion battery to provide a battery back up of 5 hours. It provides a broadband speed up to 7.2 Mbps and supports all the GSM users. The router is priced at Rs. 5,200 and comes with a warranty of 1 year. The device can easily switch between router and modem mode.
BSNL Winknet MF50 is priced at Rs. 5,800. With such a reasonable price and high features, will you buy the router?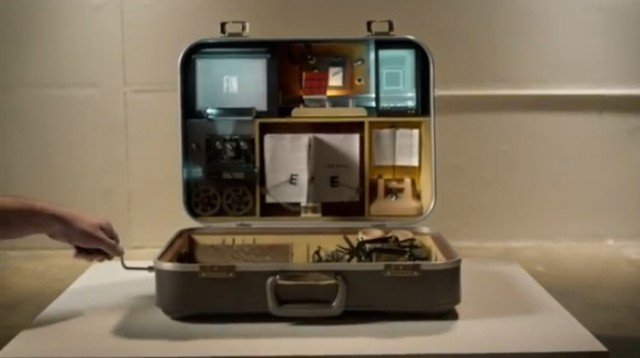 With a notion to exhibit the change of new contents to the user, Google Play has been introduced. Starting with just application selling, Google has now added books, movies as well as music, in order to keep pace with the market. With this digital entertainment destination, you will be able to search, enjoy as well as share favorite books music, movies and applications on the web and also on your Android phone or tablet. As Google Play is entirely cloud-based operation, all the applications, music and movies will be stored on-line. This means that you can access all the stored and recorded data anytime and in anyplace.
From the date of introduction of the Google Play, Android Market, Google Music and Google eBookstore have become a part of it. Now, on your Android phone or tablet PC, you will be able to upgrade the Android Market applications to the Google Play Store. Your downloaded music will be upgraded to Google play music, movies to Google play movies, books to Google play books etc. By simply logging in to your Google account as usual, you can easily access to the stored data you have downloaded or purchased. Relating to this context, Jamie Rosenberg, Google's Director of Digital Content wrote on the company's official blog that, "Google Play is entirely cloud-based so all your music, movies, books and apps are stored online, always available to you, and you never have to worry about losing them or moving them again,"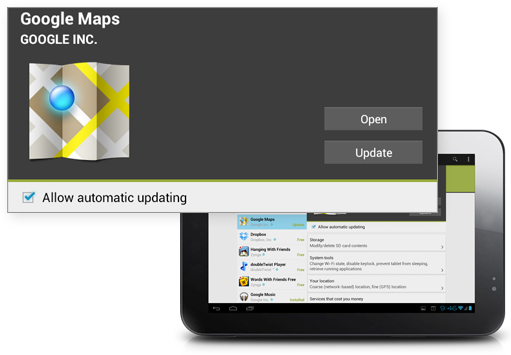 With Google Play, you can now store about 20,000 songs for free and also purchase millions of new tracks as per your taste and preference. You can also download more than 450,000 Android applications and games for your entertainment. As a user, you can also rent your favorite movies that too including the movies that are releases recently. It has been stated in the official blog of Google that Google Play will be the new home for all the Android applications.
Maybe it was triggered by Steve Jobs' demise, but Facebook has finally launched the Facebook for iPad this month. In a blog post the social network announced this app. As Facebook says, "Many of you have been asking about the Facebook for iPad. Today, it's finally here. With the iPad app, you get the full Facebook experience, right at your fingertips. It's a fun way to keep up with friends, share photos, chat and more."
The main features of the app include:
Larger and Sharper Photos- This is perhaps the most talked about feature on the Facebook for iPad. You can see high resolution pictures that are bigger and quite convenient to flip through. Quite similar to a real album. Capture memories and share them like a slideshow with all your friends.
Clearer Interface- A crisp interface lets you focus on what matters. You have space on the screen to zoom in your friends' photos, updates and stories.
Easy and Fast Navigation- With Facebook for iPad you can easily tap, slide or pinch to move from one screen to another. The left hand menu has the games, apps, groups and lists, just like normal Facebook. Every thing is right there with messages and notifications on the top of the screen. By using simplified navigation, you can do everything from sending a message to browsing the bookmarks without the need to switch screens.
Play Games On A Bigger Screen- You can chat with friends and watch high-resolution videos online and record HD video and stream to Airplay devices.
Sending Messages Is A Tap Away- You can easily read and send messages even without visiting your inbox. A dropdown menu lets you do all this.
Facebook has also made improvements to Facbook for iPhone and mobile. What do you think of this app? Will it make a difference? Do share your opinion.
Netgear has come up with ProSafe 52-Port Gigabit Stackable Smart Switch for the Indian market.

Netgear has claimed the switch to be the first in the market to boast 10 Gigabit connectivity. Mainly targeted at the mid-market networks, the switch is compatible with 10 gigabit servers meant to carry out tasks, such as high-volume transaction processing, video on demand, data replication, data back up and virtualization.
The switch flaunts 48 gigabit ports that are meant for connecting devices to network. It also contains four 10G SFP+ ports, which are useful fore stacking or uplinking to servers.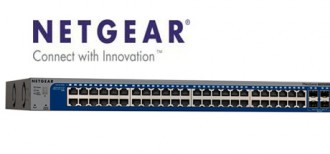 There seems to be little doubt that the 10G connectivity will enable the switch to squeeze out best possible performance from NAS appliances, servers and network up-links.
The device is priced at INR 1,19,000/- in India.
Adding to the flak it has already been receiving, Paypal is now forcing funds withdrawal on Indian users. With PayPal doing daily transfer to India, the money in users' accounts is sent automatically to their bank accounts. This is done without the permission of the users and even without prior notice! This means that one cannot leave money in their PayPal account anymore. As PayPal makes sure that the balance in a user's PayPal account on that day will be automatically be withdrawn and transferred to the bank account attached with it. Read more
Motorola EX225, the next Motorola handset about to get launched retains the key appeal of its 'predecessors' – offering a good quality at an affordable price.  The handset will be released in various regions of the world including Asia, with India certainly being one of the possible markets to witness the launch.
What is very significant is that Motorola EX225 will have a dedicated Facebook button, thus being the first 'Facebook' phone launched by its maker.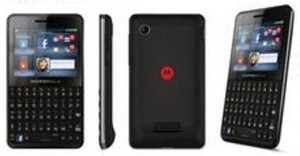 Features and specifications –
3G enabled
A 2.4 inches touch screen display boasting 256K colours
An external memory expandable up to 32GB through a microSD memory card Read more
In a thrilling development for the Indian handset buyers in general and youths in particular, Vodafone has launched 'Vodafone Blue', the Vodafone handset designed in collaboration with the popular social networking site Facebook.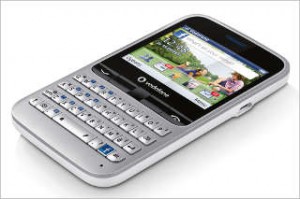 So how is the Facebook connection of this handset? Well, no sooner the user switches on the phone, he gets access to his favourite SNS. Apart from email and text messaging services, the user can also access messages in his Facebook account, while also being able to include friends' profiles in the address book. He can instantly share pictures through a 2 MP camera in the phone, apart from chatting simultaneously with a number of friends. Read more
Mahanagar Telephone Nigam Limited (MTNL), the government telephone service provider for New Delhi and Mumbai, has come up with BlackBerry Lite Service Plan (BIS Lite) – an INR 229/- Blackberry plan meant exclusively for MTNL's postpaid subscribers.
The features of the service include:
Access to e-mail (with full e-mail attachment viewing like the ones in JPEG, .RTF, .BMP and .TIFF formats, and also documents in Word, Excel and PowerPoint).
Access to BlackBerry Messenger (BBM) and IM applications (such as Yahoo and Gtalk).
Push mail for up to ten supported business as well as personal mail accounts, and an optional Blackberry e-mail ID as well.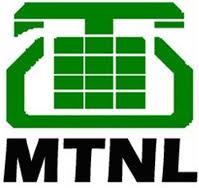 Under this plan users will be charged for Internet browsing on the basis of a Pay As You Go service, with the rate being 1p/10 KB.
BIS Lite plan is likely to be there on 1st September, being initially available for the Delhi circle.
An MTNL user eager to avail the service can call up MTNL's toll free number – 1503.
The plan seems to be expanding Blackberry's reach to even the highly price sensitive section of the Indian consumers (in Delhi and Mumbai, of course). It will be in sharp contrast with Blackberry's image of having users mainly from the high profile clients, such as corporate honchos.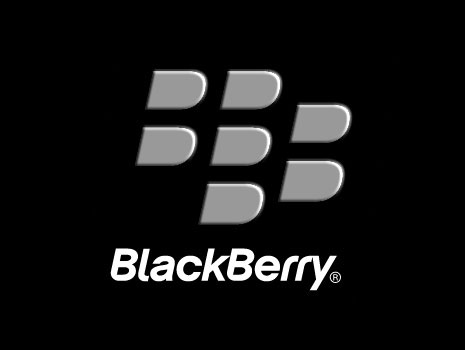 PayPal is making amendments to comply with the Reserve Bank of India laid guidelines and regulations. Come March 1, 2011, Indian PayPal users will not be able keep money in their PayPal accounts. They will also be unable to receive payments of more than $500 per transaction. Paypal has sent out a 30 day advance notice e-mail on 29 January, 2011 to its Indian users based on the new guidelines.
This is how the e-mail reads:
Dear user,
As part of our commitment to provide a high level of customer service, we would like to give you a 30-day advance notice on changes to our user agreement for India.
With effect from 1 March 2011, you are required to comply with the requirements set out in the notification of the Reserve Bank of India governing the processing and settlement of export-related receipts facilitated by online payment gateways ("RBI Guidelines").
In order to comply with the RBI Guidelines, our user agreement in India will be amended for the following services as follows:
- Any balance in and all future payments into your PayPal account may not be used to buy goods or services and must be transferred to your bank account in India within 7 days from the receipt of confirmation from the buyer in respect of the goods or services; and
- Export-related payments for goods and services into your PayPal account may not exceed US$500 per transaction.
We seek your understanding as we continue to employ our best efforts to comply with the RBI Guidelines in a timely manner.
We regret any inconvenience caused to you and hope the advance notice will enable you to plan your future use of our services accordingly. For further information, click here.
If you have any questions, please contact PayPal customer support by logging into your PayPal account and clicking on 'contact us' at the bottom of the page. We sincerely thank you for your patience and continued support.
Sincerely,
The PayPal Team
Therefore PayPal User Agreement for India has three main amendments:
Indian users will not receive payments for more than $500 per transaction.
Indian users will not be able to keep money in their PayPal accounts.
Users will now have to link their credit cards to their PayPal account for any money to Indian PayPal account users.
These latest amendments (not to forget last year's discontinuation and restoration of the e-withdrawal option), according to the RBI, are being made to be complied by PayPal in order to meet requirements for facilitating export-related receipts. This means, Indian PayPal users will find it inconvenient to use the PayPal service and will have to look for other alternatives.

Telecom major Bharti Airtel launched its most awaited wireless data card for prepared users in Delhi and the NCR region. It is said that the card will enable Internet connectivity for laptops and other computing devices while on the move. Read more