Research In Motion, a Waterloo Ontario-based Telecommunication company that was regarded as the most valued Canadian company at one point of time, suffered a major blow when it was revealed that their Co-CEOs Jim Balsillie and Mike Lazaridis have served their resignation letters amid to accounting errors. RIM has appointed Thorsten Hein as the new CEO.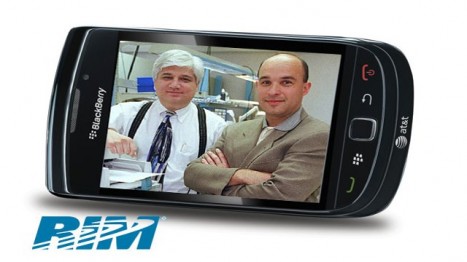 Balsillie and Lazaridis,both aged 50, had been co-heading RIM together for last two decades. Difference crept up last year which saw investors losing patience with the pair as the company dropped behind its peers in the SmartPhone market. The year 2011, saw RIM suffer through the worst service outage in its history and with the company taking a hit of USD $250 million. Thorsten Hein has since then been elected the new CEO of RIM.
"There comes a time in the growth of every successful company when the founders recognize the need to pass the baton to new leadership. Jim and I went to the board and told them that we thought that time was now," Lazaridis said in a press conference held at Waterloo, flanked by Balsille and Hein on both sides. Though resigned, Balsillie and Lazaridis will continue to serve as board members of RIM, in a bid to overturn a insipid 2011 to a successful 2012.
Mr Hein is an ex-Seimen employee who joined RIM 4 years ago and since then risen steadily through upper management ranks at RIM. On appointment Mr. Hein said that RIM will continue to focus on BlackBerry 7 touchscreen mobile phones, will release PlayBook software upgrade by February as well as launch BlackBerry 10 phones by end of this year.
Western Digital has launched WD2go and WD2go Pro mobile apps for its personal cloud storage solution- My Book Live.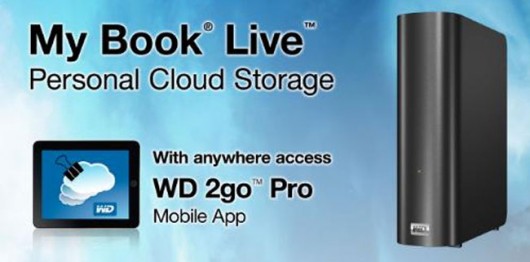 The My Book Live helps the user to remain connected to his home network through the creation of shared storage. Then the WD2go application helps the user to access that shared storage through his iPad, iPhone, iPod touch or Android devices. And he can do the same from anywhere in the world.
It's beneficial and convenient like anything. One can keep his media and files on his own physical drive, kept safely at his home. But on every occasion he needs to access the same, he can do it without hassles through the Internet. Read more
Requirements : Win (All)
License : Shareware
File size : 12.4MB
Edraw is an entirely new flowchart software, that lets the users craft different kinds of flowcharts and business flowcharts without taking much of their time! Contrary to other flowchart software, that normally takes two to three hours, this software consumes less than one-third of your time as compared to the other existing tools. It supports basic flowcharts, organizational charts, business charts, hr diagrams, work flowcharts, programming flowcharts and network design diagrams, so that you don't have to switch over from one software to another to get your desired flowcharts. It provides all features in one! Read more