Apple has introduced the next generation MacBook Pro with Retina Display in India. These notebooks were earlier launched in U.S. after their date of announcement and now Apple has brought these devices in Indian market. However, the price of these device is a bit higher from the U.S. price which has sure brought disappointment to Indians users. The hike in the price for the Indian market by Apple could be a reason of the country's low economy and the fall in Rupee. Read more
Apple has always been ahead in the hardware race from its competitors, yet it keeps on coming with something new and innovative for its consumers. They always serve people in the best possible way they can. However, it has been rumoured that Apple will launch iPhone 5 with NFC support. The investigation of the upcoming iphone prototypes – N41AP and N42AP by 9to5Mac lead to the conclusion that the company may introduce iPhone 5 with NFC (Near Field Communication) for PassBook App in iOS 6 built in to the Power Management Unit.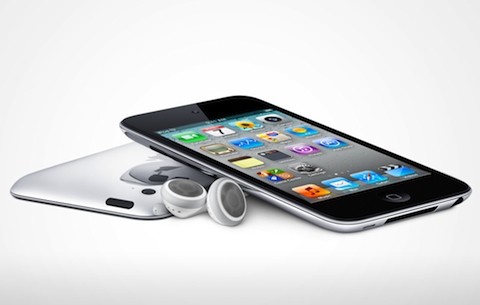 Apple has already introduced the PassBook application at WWDC this year. The PassBook application comes with a unique feature to make the phone act like a wallet and help the consumers to pay for goods and services. Now, with the introduction of NFC in the upcoming iPhones, it would be easier to do so, as it will function similar to Google's Wallet and the latest app named 'Wallet' by Microsoft. CTO of SITA, Jim Peters stated, "Opinion is that Apple is going to incorporate NFC into Passbook. Apple just thinks about how they can make it really easy for the user, and then they figure out how to monetise it. They don't think about how to monetise it and then tell the user what they can have. There is a lot of debate that NFC will never take off because of all the arguments. But you need to get ready, this is coming. This is going to happen. By the end of the year the majority of smartphones that you go and buy will have NFC on them. If in October the next iPhone comes out and it has NFC on it, it's game over."
We get to hear rumours about Apple everyday but it is hard to believe all. Now, after the confirmation of iOS 6, the rumours seem to carry some weight. Head of Emerging Payments at MasterCard, Ed McLaughlin stated,"The timeline is always as rapid as it makes sense for consumers," he said. "That's a combination of having a critical mass of the merchants, which is what you're seeing right now, and getting devices into the hands of consumers. I don't know of a handset manufacturer that isn't in process of making sure their stuff is PayPass ready."
Apple has always been very particular about every update and now if the company is planning to introduce iPhone5 with NFC support, then a good response from the buyers can easily be expected.
Apple has been in news for quite a while for its rumours with changes in appearance of the upcoming iPhone5. Two of the most hyped rumours are that iPhone5 is expected to feature a larger display as compared to its previous models and the other is that it will come with a micro dock which will be much smaller in size than the previous one. However, the latter seems to be a confirmed information by TechCrunch as the upcoming device will feature a 19-pin dock instead of a 30-pin dock which comes with the current iOS running devices.
The report stated, "Although the form factor and actual size are still unknown, TechCrunch has independently verified that Apple is working on adding a 19-pin port, replacing the current 30-pin port, to the new iPhone. It is a move that will surely send shocks through the iPhone accessory ecosystem." They go on to add, "Three independent manufacturers all agreed that the 19-pin dock port is in the works and many accessory manufacturers are facing an uneasy few months as they wait for official news of the standard to be announced."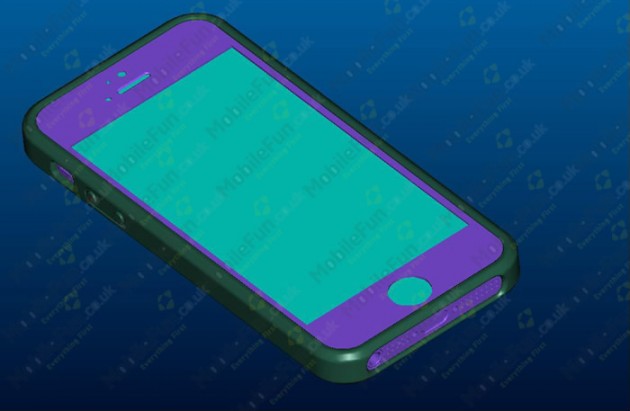 Even MobileFun showed a list of possibilities of changes that might take place in the new phone. Its website presented a leaked picture of a case to get an idea of how the change in dimension of the device will affect its look. The report staff of MobileFun stated, "It looks like the iPhone 5 is getting closer to release, as we've seen a few tantalising images leak of the hotly anticipated next-gen handset. Today, we've got a few more fresh images that may confirm that the iPhone will indeed be a fairly drastic redesign from the iPhone 4 and 4S. One manufacturer we spoke to said that he was sure that the leaked images were accurate – so sure that he was already preparing to construct iPhone 5 cases and he'd be willing to ship replacements for free if they turned out not to be perfect."
It is expected that the upcoming phone will be bigger in size as compared to its previous versions. It will measure 58.47 mm in width and 123.83 mm in height with a 4 inch display and 7.6 mm of thickness. The headphone jack of the device will also be located down instead of the top and the dock will be reduced to almost of a size of a micro USB.
The report also stated, "There are some other big changes afoot if this leak is accurate – the speaker grilles are much bigger and more pronounced on the bottom of the phone. The rear chassis is also new, with a two-colour aluminium design that separates the main rear cover from the antennae. Inside, there are expected to be changes too – including high speed LTE connectivity and the iOS 6 operating system. The phone is expected to launch in October."
This year experienced a whole lot of change in the new age mobile technology from different parts of the world. Samsung and Google introduced one of the most awaited smartphones – Galaxy S III with many new and advanced features and is being appreciated worldwide. Microsoft is soon to launch Windows Phone 8 handsets in the market while Apple is still to introduce iPhone 5. Just when the competition has reached to its highest stake, CEO of Foxconn ( iPhones manufacturing company), Terry Gou bluntly commented on Samsung. Releasing bold comments openly is not a new thing for Terry Gou, in fact, he has previously referred Foxconn workers as animals at a press conference.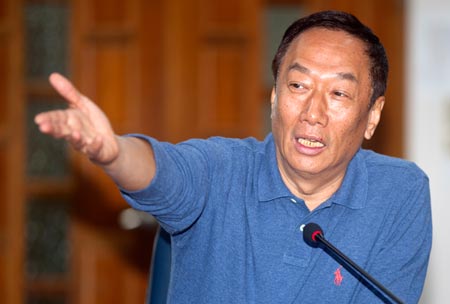 In a report by Focus Taiwan news channel, Terry Gou commented that people should wait till the company launch the latest 'i' device – iPhone 5, in the market as it will put Samsung Galaxy S III to shame. He further told that defeating Samsung is his lifelong goal.
However, it has been reported that the yet to be released iPhone 5 will come up with a complete massive redesign and there have been speculations made regarding a larger screen display been provided to the phone. The device is to be launched in October and will run on the latest iOS 6. With Samsung Galaxy S III running on ICS and Apple to provide iPhone 5 with advanced features, it is high time for Microsoft to come up with some new innovation to catch the race. However, with the soon to be introduced next version of Android – Jelly Bean, might prove to work right for the company and turn the tables for them but in any case, going with the current scenario, we would like to advice Mr. Gou to choose his words wisely before speaking.
Apple has been in news for its another hardware to be launched in the market – iPhone5. Apple's macbook pro was a huge hit since its launch, its Retina Display was one of the most applauded feature of the device and there is a huge expectation with the upcoming phone. Last time, Apple didn't undergo any change in the design of iPhone4 as compared to its previous versions. A lot of guesses are being made about the design of the soon to be launched iPhone5.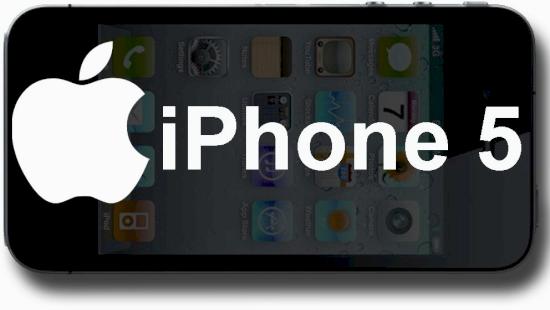 In a report by CNET, Shaw Wu said, "The sixth-generation iPhone is expected to sport three big improvements. Picking up intel from suppliers, Wu sees a new form factor, a slightly larger screen, and 4G LTE support built into Apple's next flagship phone. These features should help the upcoming iPhone outscore the iPhone4 and 4S at picking up new customers and enticing existing ones to upgrade."
It was a matter of concern for Apple regarding the effect of iOS 6 in the world's largest smartphone market, China. Apple even declared at the Worldwide Developers Conference that the application 'Siri' could now understand Chinese languages like Mandarin and Cantonese making sure that Apple focuses on users globally instead of just targeting the US audience. The report stated, "The phone (iPhone5) will work with China Mobile's proprietary TD-SCDMA 3G network, says the analyst. Both China Mobile and China Unicom have been testing 4G LTE. But full adoption of LTE is a few years away, so support for 3G is crucial if Apple is to gain further traction in the Chinese market."
There are possible changes done to the new iPhone by Apple. It is expected that the device may increase its display to 4 inches in size but the screen size will not be affected. There will just be an increase in the height of the phone, providing it with a resolution of 1136 x 640 pixels.
iPhone5 will also experience a change in the location of the headphone. Headphone jack in the previous iPhones were at the top, now the company has decided to place it down. The device will also witness a change in the size of the connector dock which will be smaller in size as compared to the dock in the previous phones.
Apple came up with another new feature for iPhone 4S. The phone has been introduced with 3D map viewing over the turn by turn directions. This new feature is available in iPhone 4S but not in iPhone 4.
Anton Titkov, a developer of Apple came up with the 3D maps viewing service which will feature only in iOS 6 supporting iPhone 4S as told by SlashGear As per the report of the Russian website, iguides, it is told that the developer introduced 3D maps as it was difficult for him to go with the turn by turn navigation. Enabling 3D maps on iPhone is not an easy task. It follows a third party installation. Apple devices come with a jailbreak and Cydia store is not successful in jailbreaking iOS 6 devices so the users are left with iguides to try an attempt to get 3D maps for their phone by visiting its site.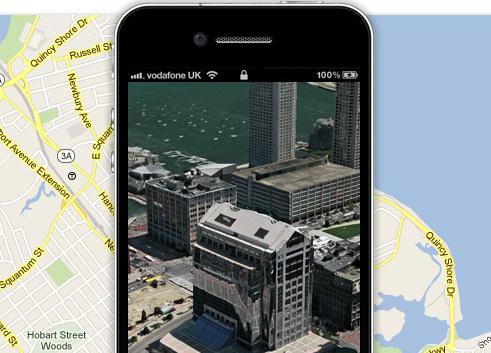 Along with the introduction of 3D maps to iOS 6 devices, Apple came with a lot many other features for the Operating System in this year's WWDC. Apple didn't stop after the announcement of iOS 6, the company also came with Facebook integration and Siri for iPads. Apple also informed that Siri will feature more languages like Spanish, Italian, Korean and many others.
Siri has been made more advanced to provide users with latest scores and restaurant recommendations. Siri can also be used to browse and update social networking sites along with sharing photo streams.
With Apple coming with 3D maps feature, are you more interested in buying iPhone 4S?
Apple has again come in news but for a different reason this time. The company may soon launch their next iPhone devices with interchangeable lens. Though the news is not confirmed but it's spreading like wildfire everywhere. Apple iPhone 4S was earlier rumoured to come with larger screen display but it didn't come true.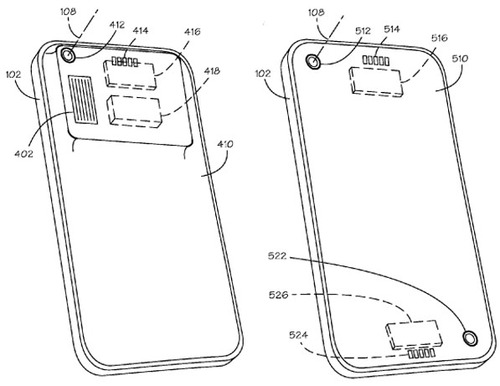 It has been reported by Apple Insider that the company may come with swappable lens for their next generation iPhones. Analysts and users are already aware with the camera quality of iPhone 4S. In fact, a fashion shoot has been taken and edited entirely through iPhone 4S but Apple can still go for further development in the device. A patent released by Apple back in 2010 stated, "A portable electronic device includes a digital imaging subsystem with a lens having an optical axis. A case encloses and supports the digital imaging subsystem in a first defined positional relationship to the case. A removable panel is coupled to the case and held in a second defined positional relationship to the case that covers the digital imaging subsystem without the removable panel being directly connected to the digital imaging subsystem. An optical component is supported by the removable panel such that the optical component is aligned with the optical axis and alters optical characteristics of the digital imaging subsystem. The device may include a power supply and an electronic control system coupled to the digital imaging subsystem and the power supply enclosed in and supported by the case."
The patent talked about the removal of the back panel of the phone in order to fit a swappable lens. If this happens then for the first time, we will witness iPhone without a back cover. The company may even provide the device with a microSD card slot. The Apple is already adapting the general notebook version by adding USB 3.0 and HDMI to it. If Apple does go for a change, then they will have to be really careful with the design of the lens as the user might damage it while adding a filter.
It is still unclear if Apple iPhone will come up with an interchangeable camera lens or if they do, will you be interested in buying it?
The new smart case focuses on the back of the iPad preventing it from corrosion, scratches and dust. It has been designed in such a manner that it fully covers iPads on all sides. Its multiple folding feature makes it useful for various purposes. It costs about Rs.2,740 but is worth every penny.
The smart case is available in India and can be purchased off the Apple Store.
WWDC 2012 witnessed the revelation of a ton of hardware and software by Apple. One of the most welcomed and appreciated software is iOS6 which has already created a buzz in the market. The new mobile operating system comes with more than 200 new features. Apple has also released a beta version to iOS6 Developer Program members. It is loaded with all the latest features like new version of the voice-activated personal assistant Siri, Facebook integration, new maps and Apple's new app – Passbook. iOS6 will be available in iPhone, iPad and iPod as a free software update later this year.
Here is a preview of few features being offered by the new operating system:
iOS6 will be available for iPhone 4S, iPhone 4, iPhone 3GS, 4th generation iPod touch, the latest iPad and iPad 2 and will arrive later this year.
Claiming that Apple has infringed a total of 37 separate copyrighted works, it was sued by a group of Chinese authors. These authors also happen to be a part of China Written Works Copyright Society (CWWCS).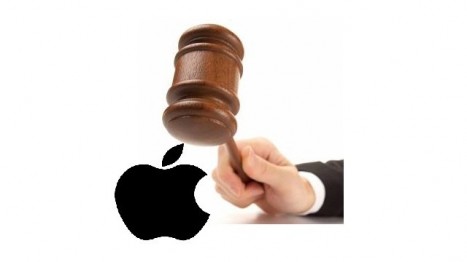 Eminent blogger and critic Han Han, controversial author Li Chengpeng and prominent writers Cang Yue and Murong Xuecun are the four authors who have sued Apple for a massive USD $1.9 Million over copyright infringement. The lawsuit has already been filed at Beijing's No.2 Intermediate People's Court and the case is currently at formal proceeding stage. The authors have taken a strong stance against Apple, for providing books and other reading material through App Store without giving due credit to authors. Some of these books become instant success on App Store, the author loses more and more money with every download. To many peoples surprise, the lawsuit also claims that Apple stores illegal contents on their App Store.
"Apple pockets 30 percent of all profits stemming from the sale of digital books, both legal and illegal, in its online store. Most consumers are unaware that the books they are purchasing from the Apple Store are pirated.", reads the report.