?Be ready to ask P. Chidambaram, the union finance minister, budget questions on his March 4 Google+ Hangout. This is the first time when an Indian finance minister will be on Google+ Hangout to response to queries about the budget he presented on 28 February. If you want to watch the session live, tune in at 8 pm IST.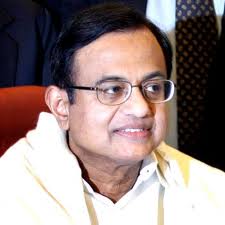 Along with Chidambaram, there will be a group of panelists including Jahangir Aziz, Senior Asia Economist and India Chief Economist, JP Morgan; Anand Mahindra, Chairman and Managing Director of Mahindra & Mahindra; and Amit Singhal, Senior Vice President, Google Inc.
To put up a query, go to the InConversation YouTube channel, where you can submit a question as a video or a comment. Another way of doing that is through the Google India Page at by submitting a question using the hashtag #askthefm.
Gujarat Chief Minister Narendra Modi earlier used Google+ Hangout to address people. He received an overwhelming response with more than 20,000 questions posted. The topic of Modi's Google+ Hangout session was "Strong and Glorious India long cherished by Swami Vivekananda."
Google+ Hangouts is facilitate group video chat. It allows multiple users to join a pre-arranged video conference.
Google has finally launched its most awaited tablet – Nexus 7 in the market. Nexus 7 is the first and only device which will run on Google's latest Android Operating System – Jelly Bean. With the launch of the tablet, Google has confirmed the Android version of the device as 4.1.
The tablet can be purchased from Google Play and is currently available in US, UK, Canada and Australia. The consumers will be provided a $25 credit coupon for movies and magazines in Google Play on ordering Nexus 7. Senior vice president of mobile and digital content, Andy Rubin informed, that the device will start shipping from mid-July.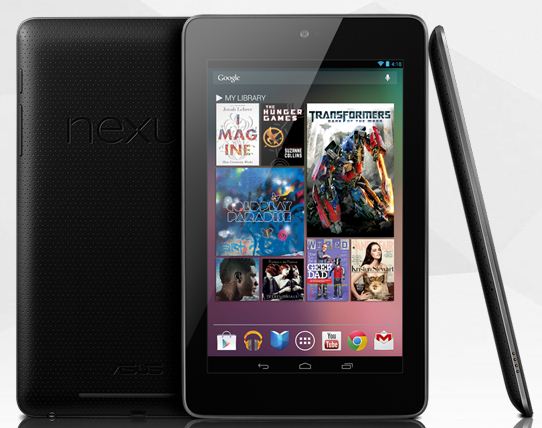 Here is a look at some of the specifications of the device:
Android v4.1 (Jelly Bean) OS
Nvidia Tegra 2 Quad Coreprocessor
Nvidia Tegra 3 chipset
HD video with 720p
8/16 GB internal storage & 1GB RAM
1 GB RAM
7 inches Capacitive Touchscreen IPS HD LCD Display
1280×800 pixels resolution
1.2 Megapixels
Wi-Fi 802.11 b/g/n and NFC connectivity
Audio jack of 3.5mm,Micro USB port 2.0
4325 mAh Li ion Battery
Talk Time: up to 10 hours
Google has launched the device with a 1.2 Mega Pixel camera and has not provided a rear camera, seems the company might have skipped the cost while disabling this feature of the tablet. However, the tablet will run on the latest Android 4.1 OS. Nexus 7 comes with Google Chrome as its default browser along with 18 input languages and a keyboard to predict words as users type.
Google Nexus 7 is priced at $199 (8 GB) and $249(16 GB).
Google confirmed Jelly Bean as its next Operating System by placing its statue at Google's Android garden in their headquarters in Mountain View, California. The Android garden is filled with previous versions of Google Operating System. The company has so far followed an alphabetical order in keeping the names of its OS. Its earlier versions were Cupcake, Donut, Éclair, Froyo, Gingerbread, Honeycomb, Ice Cream Sandwich and Jelly Bean will be the latest to join the family.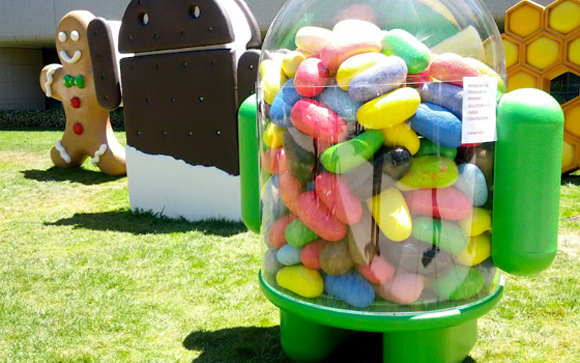 The picture of the Jelly Bean Statue at Google Lawn was posted on Google+ by a developer of the company confirming it to be Google's next iteration of its Android OS. As reported by ABC news, Google will reveal information about Jelly Bean at Google I/O conference in San Francisco. The company will display demonstration of the OS for analysts and media. However, Google has not revealed much about the software.
A lot of speculations have been made over the version of the next Operating System. It was highly expected that the OS will come with a version of 5.0 but Google by mistake revealed the version of Jelly Bean as 4.1 while giving details on Nexus 7 on Google Play Store. However, this detail was soon removed from the page, leaving people guessing over the update.
Google will soon launch a tablet of its own, Google Nexus 7, which will run on Jelly Bean Operating System and is expected to give Apple iPads a tough competition in the market.
The Nike+ Running app which was only accessible in iOS running devices is now available on Google Play Store and can be used by people with handsets running on Android v2.3 (Gingerbread) Operating System or above. The user can easily download the application from Google Play Store and install in their phones. The application is famous amongst runners and helps in keeping the track of the distance covered while running, noting the progress and providing with the inspiration to achieve the target.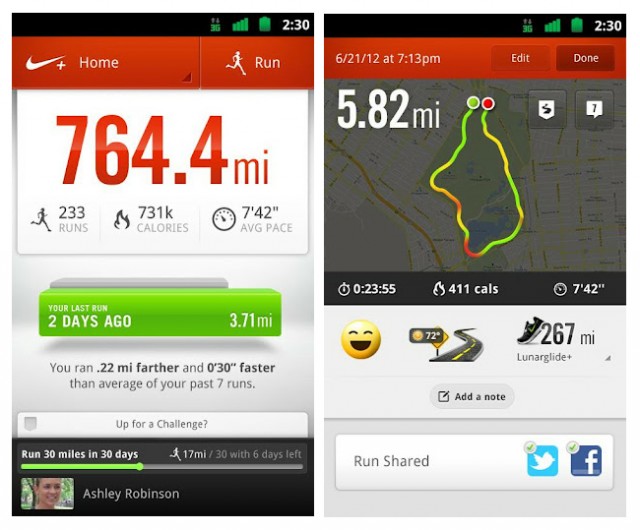 Here is a look at the features of the famous Nike+ Running App from its developers :
From the trail to the treadmill, your phone's GPS and accelerometer accurately record your distance, pace, and time. In-run audio feedback lets you know these metrics at every mile, so you can stay focused on your run.
Get in-ear cheers from your friends on Facebook when you broadcast that you've started a run. Tag the friends you ran with and share a map of your route with friends and family.
Have a song that gets you pumped? Set up PowerSongs to give yourself a boost with the tap of a button.
Our Run Summary makes it easy to view your route and track how you felt, the terrain you tackled, and the weather you endured.
Rotate your phone while viewing the Run Summary to see the breakdown of your run into mile splits.
See how your last run stacks up against your previous seven, and get fresh insights based on your latest activity every time you come back to the app.
Google's next Android Operating System Jelly Bean has been in news for a long time and till now there were many speculations been made over its version. Over the last few months, it was being estimated that the next Android version to be released by Google will be 5.0 for Jelly Bean. However, these speculations went in vain as the search engine giant, Google mistakenly revealed the version of of its upcoming Android version as 4.1 instead 5.0 on Google Play Store while providing details about Galaxy Nexus which will run on this version of Android Operating System.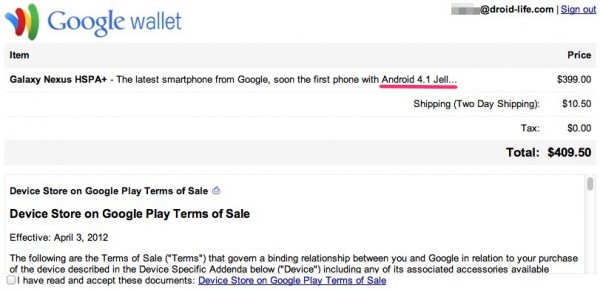 It was reported by Droid life that Google Play Store displayed Jelly Bean as Android 4.1 while listing the features and price for the upcoming Nexus HSPA+ . However, the information was soon removed from the page. Galaxy Nexus is still available on Google Play Store but there is no mention about Android 4.1 anymore.
Here is a look at some of the features of Galaxy Nexus:
2G and 3G enabled
Super AMOLED capacitive touchscreen
16 GB internal storage with 1 GB RAM
5 Mega Pixel camera with autofocus and LED flash
Dual-core 1.2 GHz Cortex-A9
Touch focus, geo-tagging, face detection
HSDPA, 21 Mbps; HSUPA, 5.76 Mbps
720 x 1280 pixels, 4.65 inches
Wi-Fi 802.11 a/b/g/n, dual-band, DLNA, Wi-Fi hotspot
1.3 Mega Pixel secondary camera
3.5 mm audio Jack
Li-Ion 1750 mAh battery
Stand by: up to 290 h (2G), up to 270 h (3G)
Talk Time: up to 17 h 40 min (2G), up to 8h 20 min (3G)
Could this leak in information about the Android version of Jelly Bean by Google be a genuine mistake or the search engine giant has just provided its users with a glimpse of future, what do you say?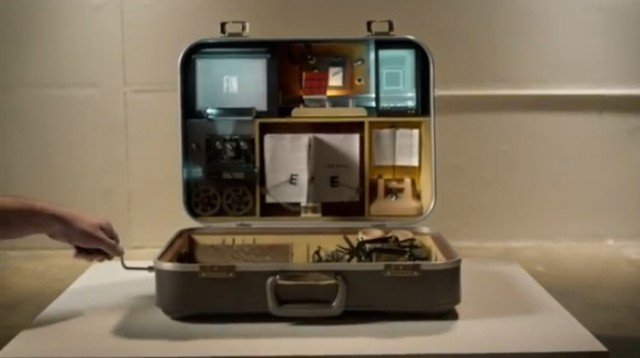 With a notion to exhibit the change of new contents to the user, Google Play has been introduced. Starting with just application selling, Google has now added books, movies as well as music, in order to keep pace with the market. With this digital entertainment destination, you will be able to search, enjoy as well as share favorite books music, movies and applications on the web and also on your Android phone or tablet. As Google Play is entirely cloud-based operation, all the applications, music and movies will be stored on-line. This means that you can access all the stored and recorded data anytime and in anyplace.
From the date of introduction of the Google Play, Android Market, Google Music and Google eBookstore have become a part of it. Now, on your Android phone or tablet PC, you will be able to upgrade the Android Market applications to the Google Play Store. Your downloaded music will be upgraded to Google play music, movies to Google play movies, books to Google play books etc. By simply logging in to your Google account as usual, you can easily access to the stored data you have downloaded or purchased. Relating to this context, Jamie Rosenberg, Google's Director of Digital Content wrote on the company's official blog that, "Google Play is entirely cloud-based so all your music, movies, books and apps are stored online, always available to you, and you never have to worry about losing them or moving them again,"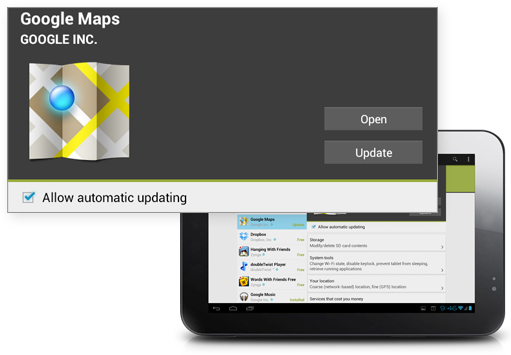 With Google Play, you can now store about 20,000 songs for free and also purchase millions of new tracks as per your taste and preference. You can also download more than 450,000 Android applications and games for your entertainment. As a user, you can also rent your favorite movies that too including the movies that are releases recently. It has been stated in the official blog of Google that Google Play will be the new home for all the Android applications.
LG Electronics has made their intentions clear after collaborating with Google, for manufacturing of LG Google TV. This product is set to face stern fight in Internet TV sector from competitors like Samsung Electronics Co and Sony Corp. Though Sony already has TV products in market that allows Internet access, Samsung is currently working in collaboration with Google. LG Google TV is all set to be unveiled today as the Annual CES show in Las Vegas kicks off today.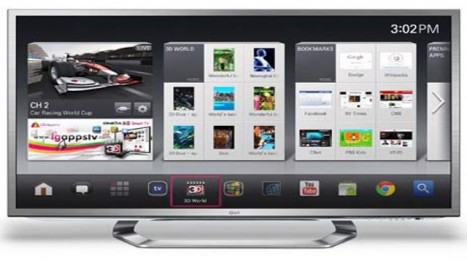 With an entry into Internet TV sector Google, hopes to replicate the success of their Android mobile software. Google TV will allow customers to access and watch online videos, access websites and other specialised apps. Though there are numerous TVs that allow users to watch online videos, visit websites and install apps but user experience have usually been close to unhappy one, hopefully this will change with arrival of Android inside TV box. LG Google TV will be accompanied by a Magic Remote QWERTY, a wireless remote controller, that works a lot like a Wii controller or a Wireless mouse. LG Google TV uses passive 3D technology, which means that the 3D glasses aren't battery powered, making them a comparative cheaper buy. LG Google TV also provides on board conversion of 2D to 3D. LG Google TV comes in with a very updated and trendy design with ribbon shaped flat metallic stand to uphold brilliant TV screen.
"LG has constantly strived to provide consumers with wider choices in home entertainment that bring the highest level of sophistication and convenience. Through Google TV, LG has merged Google's established Android operating system with LG's proven 3D and Smart TV technologies, offering consumers a new and enthralling TV experience.", said Havis Kwon, President and CEO of the LG Electronics Home Entertainment Company.
Google recently released Chrome Beta version or Chrome 17. Going by the official blog of Dominic Harnon, Software Engineer and Speed Demon, suggest that Chrome Beta is built on two core principals : Speed and Security.
Going a little deeper into it, Dominic explains that once we start to type in the URL bar or in the omnibox (the address bar that also doubles up as a search bar), if URL auto-completes to a site you are most likely to visit, then Chrome Beta will start loading that site in the background whether or not, user is done typing in his query. This feature will help Google prerender the targeted page which will significantly reduce the time interval between hitting of Enter button and complete loading of webpage.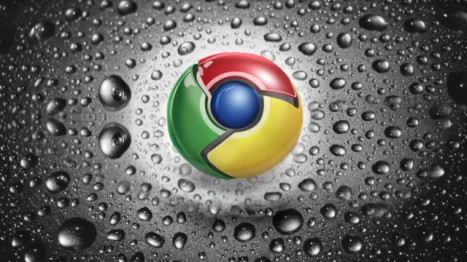 With speed already taken care of, security aspect of Internet browsing in Chrome Beta is handled by Safe Browsing. Newly introduced, Safe Browsing comes pre-installed with Chrome Beta, and it offers protection from malware attacks. As Dominic states in his official blog,"To help protect you against malicious downloads, Chrome now includes expanded functionality to analyze executable files (such as ".exe" and ".msi" files) that you download. If a file you download is known to be bad, or is hosted on a website that hosts a relatively high percentage of malicious downloads, Chrome will warn you that the file appears to be malicious and that you should discard it."
Google Chrome Beta is available for download. Readers are encouraged to try Chrome Beta to take their Internet browsing to a whole new level.
BBC has reported that Google has decided to charge the users of its Maps API service from January 2012.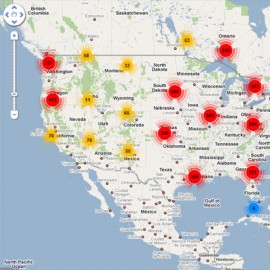 As per a rumour doing its round, Google has plans to charge $4 (approximately INR 198) for every 1,000 hits that will cross the usage limit of 25,000 hits per day. This decision is likely to affect 0.35% of users. The worst affected will be the travel agents, who use this service to give a clear idea about a destination that their clients intend to visit.
Google has accepted that developers need time to analyze the change, before identifying the step that needs to be taken. However, the organization is concerned about the viability of the service even when the same is being used by highest-volume for-profit sites.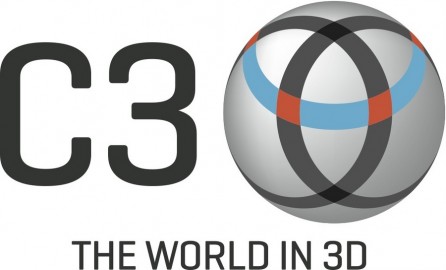 A significant relevant development is that Apple has bought C3 Technologies, a company which has specialized in development 3D maps. It is being reported that while Apple's immediate objective behind this take over is to provide 3D map service on iOS devices, its actual objective is challenge the market position of Google's map service. Given the fact that iOS devices are powered by A4 and A5 chips, they are very much likely to be compatible with 3D maps.
The Google Chrome Web Store is now in India. It comes as a part of its plan to expand to 24 more countries other than the USA, where it had been originally launched in December 2010.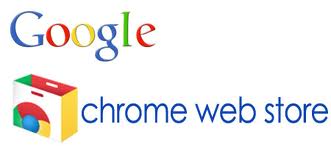 The speciality of the store lies in the fact that it represents a one-stop shop for a wide variety of such applications, extensions and themes that can boost internet surfing for a user. Moreover, developers have the opportunity to add more apps and extensions covering various categories.
Notably, before choosing an application or extension, the user enjoys the choice to try some of the offerings to identify the one that suits his demand. Read more