Apple has introduced the next generation MacBook Pro with Retina Display in India. These notebooks were earlier launched in U.S. after their date of announcement and now Apple has brought these devices in Indian market. However, the price of these device is a bit higher from the U.S. price which has sure brought disappointment to Indians users. The hike in the price for the Indian market by Apple could be a reason of the country's low economy and the fall in Rupee. Read more
The Indian consumers are showing a growing appetite for smartphones, which explains the launch of world's top smartphone brands in the Indian market. That's really a great trend. But the presence of so many brands sometimes may leave you confused about identifying the best ones, which suits your taste and class, right?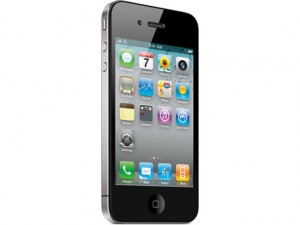 Well, the following brands may be termed as the best 10 of all the smartphone brands available in the Indian market, as of now -
1.) Samsung Galaxy S II
2.) Apple iPhone 4
3.) HTC Evo 3D
4.) BlackBerry Bold 9900 Read more
Parallels has come up with Parallels Desktop 7 for Mac users, with features that the latter will find really thrilling.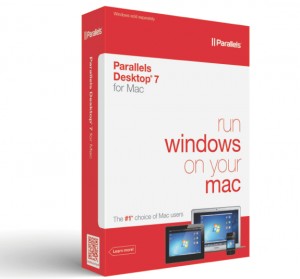 The features of Parallels Desktop 7 include
It is equipped with Lion functionality, including Mission Control, Full Screen and Launch Pad.
A Mac user is able to access and run various copies of OS X Lion or Windows, along with their applications.
A Mac user is able to access Flash videos in Windows on his Mac through his iPad, iPhone or iPod. He is also able to access and run – through his iPad/iPhone/iPod – various Operating Systems (OS), such as OS X, Windows, Ubuntu and Chrome, along with their applications and files, any time and anywhere. Read more
The Mac App Store , announced at the Back to the Mac event of Apple on 20, October 2010, was finally unveiled on 6 January 2011. Apple is providing over a thousand apps with the opening of this store, including the iLife and iWork apps. Now you can find and download all the apps for your Mac with this one installation. Getting it on your Mac is also easy as it comes as a software update. You can download it from the software update option in your Mac.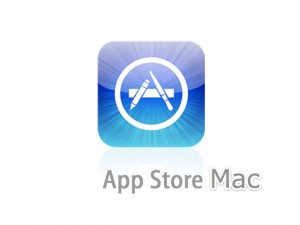 After you have installed it, the icon appears on the dock. You can begin browsing Mac apps by category or search for what you are want specifically, and when you find one, just click to buy it. Yes! There is but a step to get your apps installed. It is that simple. This will minimize the time often taken in searching and installing the apps. The re-download option lets you download your already downloaded apps again. This is very helpful in case you buy a new Mac and want to install the apps that you had in your previous Mac that you owned.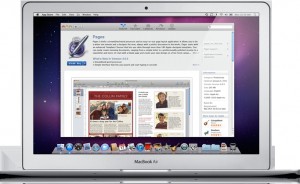 The Mac App Store will also alert you if there is any update available on any of your apps. Likewise, you can also easily update the Mac App Store just like you update any software from the Apple menu. Steve Jacob, CEO of Apple said, "The App Store revolutionized mobile apps. We hope to do the same for PC apps with the Mac App Store by making finding and buying PC apps easy and fun." at the unveiling of the Store.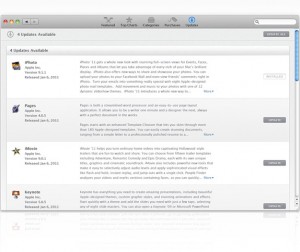 Some apps that you might want to check out are Compartments, LittleSnapper, Pixelmator, rubiTrack, SketchBook Pro, Pages, Numbers, iMovie'11, GarageBand'11 and so on. You can learn more about each app in detail at the Mac App Store. Your Apple ID that you use in iTunes can be used at the Mac Apps Store, so there is no need to create for a new one. Using the store (on your Mac) is also easy as it is similar to buying and downloading apps on to iPhone, iPod Touch, iTunes etc. So get it on and run the fun.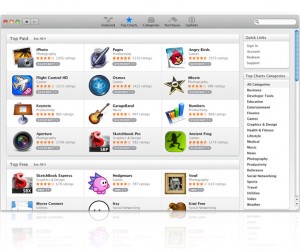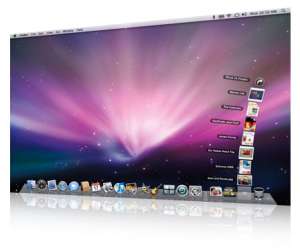 SAN FRANCISCO, USA, Apple Inc. said on Monday its new operating system for Mac computers will go on sale this Friday, as the company is looking forward to expand its PC market. Read more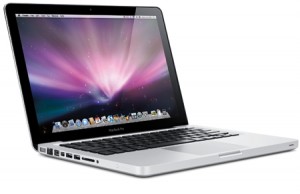 Apple is soon going to launch the new Apple MacPro 13-inch touchscreen laptop in October. In the past Apple was a bit reluctant to enter this lower end of the market. Even Steve Jobs termed netbooks "a nascent category last October." However, it is being reported that they finally entered this market when they realized that not a lot of them was being sold.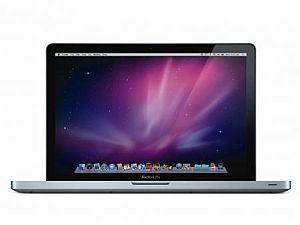 Apple has introduced the Mac OS X Snow Leopard, which is a refined version of the previous range Mac OS X Leopard. The company is planning to introduce the new version as an upgrade in the month of September, 2009 at an affordable price of Rs. 1380.
Bertrand Serlet, Senior VP, Software Engineering, Apple said, "The Mac OS X Snow Leopard will give users a better experience right from installation to shutdown. Our engineers have done hundreds of improvements and your snow Leopard system will become faster, more responsive and more reliable". Read more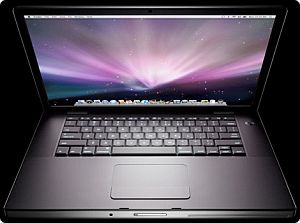 Apple has updated its MacBook Pro line by introducing 13-inch, 15-inch and 17-inch models with 40 percent longer battery life. The newly introduced MacBook Pro includes an LED-backlit display, glass multi-touch trackpad, FireWire 800 port, SD card or Express Card slot, illuminated keyboard and NVIDIA graphics.
"Our MacBook Pro models will now have Apple's in-built battery that gives up to 7 hours of support while its size will stay just as thin and light as it was before. Available at an approx starting price of Rs.57,000, the aluminum body MacBook Pro is more affordable and is setting a new standard for environment friendly notebook design", said Philip Schiller, Senior VP, Apple. Read more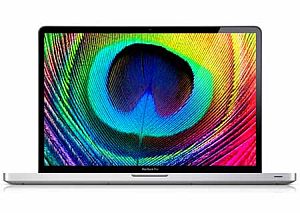 Apple has announced that the revised new 17 inch Apple MacBook is shipping in India.
The stylish Macbook flaunts an aluminum unibody and an amazing eight hours of energy providing battery for its users! It has also been said that it is arrayed with three times more the lifespan than any other established device.
Other Key Fetures are: Read more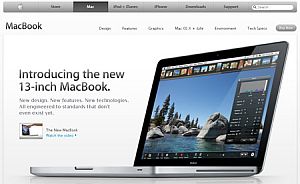 Apple is again in the news. This time, it is the launch of their latest upgrade. After the enhancement of 17-inch MacBook, Apple has now introduced an updated 13-inch Macbook in white aluminum body.
The new 13-inch Macbook comes with Read more