Micro-Star International had previously announced the launch of Radeon HD 7970 way back in 22nd December 2011, but has only recently begun selling it. MSI's decision to make the graphics adapter available comes hot on the trail of AMD's decision to ship their high-end Radeon HD 7970. It is being said that the initial batch will be based on AMD's reference design, with MSI marketing their very own custom-cooled design in sometime along with brand new HD 7950.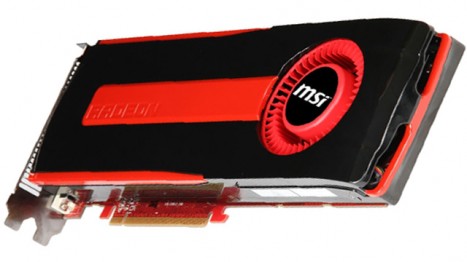 Coming in with MSI Afterburner over-clocking utility, HD 7970 will support over-voltage function, advanced fan speed control and burn-in stability. 3GB of GDDR5 VRAM ensures that the user experiences high resolution PC games and movies. Presence of all solid capacitors provide up to 10 years of ultra long life, prevents heating up of components resulting in high efficiency of the product. Also included in HD 7970 are Blu-ray 3D stereo transmission capability, compatibility with the PCI Express Gen 3 and of course, support for AMD Eyefinity Technology that has the bility to connect up to 6 displays through 2 DisplayPorts. Video output functions include one each of HDMI and dual-link DVI, and two Mini DisplayPort.
The MSI R7970-2PMD3GD5 Graphics Card can be purchased in India for INR 49,700.
The next generation of HDD has already been launched in India by Buffalo Inc., a Japanese based and world leading manufacturer of computer peripherals. Buffalo MiniStation Extreme is said to be secure and at the same time delivering high speed performance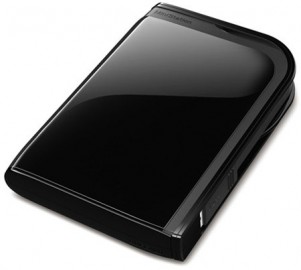 The protection level of the HDD, carefully designed, meets the standard of U.S Military. It has four different types of rubber, each one of them specially designed to absorb shock at specific places. The outer cover of the HDD, looks awesome and is specially designed to provide maximum shield to the intricate components that lies inside.
Buffalo HD-PZU3 Series MiniStation Extreme runs on USB 3.0 interface which provides high speed data transfer with rates upto 5Gbps, which is roughly ten times faster than the transfer rate of USB 2.0. It also offers full backward compatibility for USB 2.0. It comes with USB cable that can be wrapped around it when not in use. Presence of eco Manager ensures energy conservation, as it cuts off the power when the HDD is inactive, that feature also makes sure that you can use the drive longer without recharging it. SecureLock Manager Easy
makes the data secure, also makes password change feature lightening fast, HD-PZU3 Series encrypts the information on the HDD as soon as it is stored.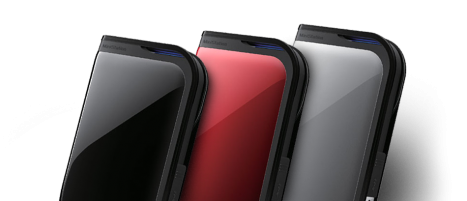 It is currently being offered in three colors, Dark Silver, Deep Red and Indigo Black. It saves you significant time when transferring data, especially if source files are large collections of videos, digital photographs or music. Buffalo HD-PZU3 SeriesMiniStation Extreme HDD is attractive, shockproof, light weight, secure. The pricing details are as follows :
500 GB for Rs. 5200
1TB for Rs. 7500
Western Digital has come up with the latest generation of its My Passport portable hard drives- My Passport Studio and My Passport for Mac.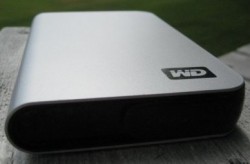 Key features and specifications
A key feature of the the hard drives is that they have been specially developed for Mac computers, and for Apple Time Machine as well. A user can connect the drive to his MacBook or MacBook Air without depending on any extra cable or power source.
Boasting an all-metal scratch resistant design, the drives stand out for their high storage capacity, and are perceived to be the ideal choice for professionals associated with fields, such as videography, photography and graphic art. In fact, it will be helpful for anybody related to the field of digital content. Read more
Sony has come up with a new model of external 3D Blu-ray rewritable drive, dubbed as BDX S600U. The product is a successor to the consumer electronics major's earlier release named BDX-S500U. However, this new model flaunts the latest Blu-ray format support, which includes the 3D Blu-ray or BD-R XL format.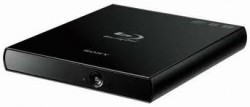 Key features:
Plays a complimentary role to notebooks, netbooks or desktop PCs
Compatibility with the latest Blu-ray formats
Single and dual layer BD-R media
USB 2.0 interface (Dual cable), with each USB cable drawing a maximum of 500mA current from USB ports
BD-RE 2x
BD-R XL 4x
Storage solutions major Seagate has come up with GoFlex Desk 4TB, an external hard drive supposedly offering the highest storage capacity in the external hard drive industry as of now.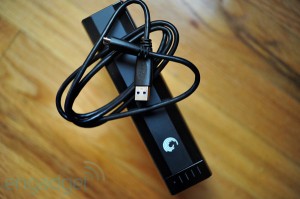 The features
3.5 inches in length
Capacity to store and capture as many memories as the user wishes, along with wide entertainment
Storage capacity for more than 2,000 HD movies, along with pre-loaded back up software that ensures automatic encryption of the files
USB 3.0 cable, offering backward compatibility with USB 2.0 interfaces Read more
The Indian market witnessed the launch of StoreJet 25A3, Transcend's latest addition to its kitty of USB 3.0 Portable Hard Drives. This feature-packed, Next-Gen Super Speed USB 3.0 storage solution enjoys a sleek and slender look, nevertheless boasting shock resistance and high durability. An easy Plug and Play operation ensures that no drivers are required for the hard drive, while power saving sleep mode boosts its energy efficiency.
Flaunting a storage capacity of up to 1 TB – along with real world data transfer speed of up to 90 MB per second – StoreJet 25A3 presents itself as a great bet for addressing every day storage and backup needs.
Key features -
Connection bandwidth of up to 5 G bits per second
Real world data transfer speed of up to 90 MB per second, able to transfer a complete DVD in just 50 seconds
Super Speed USB 3.0, having backwards compatibility with USB 2.0
Transcend Elite backup and security software, empowered with LED power/data transfer activity indicator
One Touch Auto-Backup button, helping in a quick and flawless data backup and synchronization
Exclusive shock-absorbing suspension damper system, protecting the internal hard disk drive from any serious damage in case of any accidental fall
256-bit AES (Advanced Encryption Standard) file and folder
StoreJet 25A3 is available in 500 GB, 750 GB and 1 TB versions, available at INR  6,150/-, INR 7,350/- and INR 9, 800/- respectively.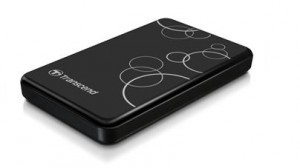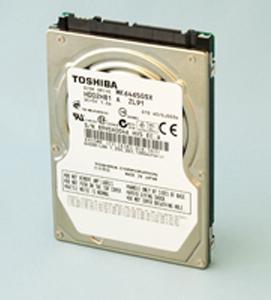 As the data storage for people have become highly crucial, Toshiba has recently announced the introduction of its new line of 2.5-inch hard drives that offer up to 640 GB of storage capacity. Read more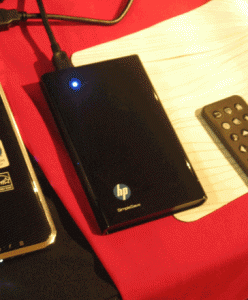 As people carry lots of important data with them these days, it is therefore essential to have a sophisticated storage device so as to easily save or store photos, videos music and data. Keeping the above needs in mind, HP has announced the launch of the SimpleSave external hard drives.
The latest SimpleSave Series from HP provides users with vast storage drives ranging from 320GB to 500GB storage capacity. To make them functional, you just need to plug the drive into a USB port and it promptly begins to back up your data. The SimpleSave hard drives support hundreds of formats for picture, music, documents, word, PDFs etc.
The SimpleSave series is supported by pre-installed backup software that is capable of automatically searching and taking the backup of data on the PC. These hard drives are made with heat-dissipating cases to keep them cool and noise-free during the operation process.
SimpleSave hard drives are expected to be available in August 2009. The SimpleSave portable 320GB model will sell for Rs.5, 510, while the 2.5-inch hard drive 500GB will cost around Rs.7, 450. The large and less portable units of these drives including the 1TB version will retail for Rs.7,500 and the 2TB hard drive will cost Rs.15,700.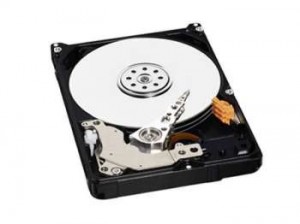 It is matter of delight for individuals that recently Western Digital has announced the release of its two new mobile hard drives- the 1 TB model and 750 GB model. The company claims that they are the highest capacity drives of 2.5 inches that will allow users to store huge amounts of data. Read more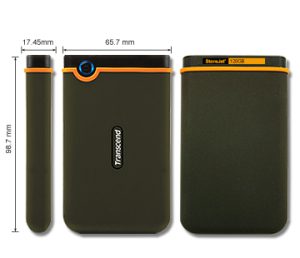 This portable device offers stylish and shockproof features, packaged in a portable size. It meets the U.S military drop-test standards, MIL-STD-810F 516.5-Transit Drop. As a result, it becomes one of the most rugged hard drives. The exterior of the device comes with silicon finishing, protecting it from accidental slips and falls and gives a nice feel.