Microsoft has started releasing the Windows Phone Tango updates. So far, Samsung Omnia W and Dell Venue Pro users could only get to experience the update as Microsoft is releasing the updates on these two handsets. However, it was earlier reported that Nokia Lumia 710 and 800 are getting the updates but the users confirmed that the update has yet not reached India.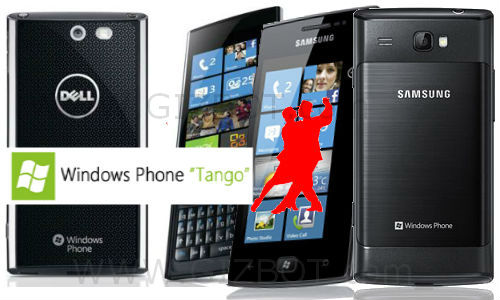 So, it is just Samsung Omnia W and Dell Venus Pro who are receiving the updates. The users with handsets running on version 7.10.8107 Operating System will get their first update as to upgrade the OS version to 7.10.8112, then followed by a 7.10.8773 Tango update. The update will allow users to add files in MMS, exchange contacts and many other features. Even, phones like Dell Venue Pro, which is less used by youngsters now, is getting the updates which is a good sign for the customers.
The features which have been noticed with the update are internet sharing or Wi-Fi tethering and flip to silence. Internet sharing will enable users to access mobile internet over Wi-Fi using many devices simultaneously. It will turn your mobile devices into a hotspot (Wi-fi). About the other feature – flip flop, the phone will go in the silent mode when kept down faced, it will not make any sound, even on receiving incoming call, message or a mail. The update can be accessed using Zune software on a PC or Windows Phone 7 on a Mac by connecting their phones to PC or Mac with the USB cable.
The newly released Windows Phone Tango update is not even a demo. The present windows phone devices will not come with Windows 8. However, Microsoft is planning to provide an update to its current devices to provide them Windows Phone 8 start screen which will called as Windows Phone 7.8
The highly anticipated Galaxy Beam Projector phone has finally been launched by Samsung in India. The phone comes with a mobile beam projector to display good definition videos along with the interchangeable adjustment with the size of the video.
Galaxy Beam runs on Android Gingerbread Operating System and is powered with a 1 GHz dual core application processor. It has 768 MB RAM and comes with 8 GB of onboard storage. The device sports a 4 inch WVGA TFT touchscreen display.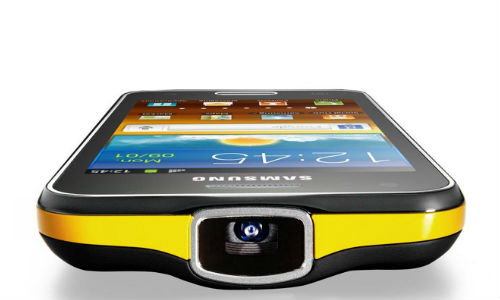 Here is a look at some of the specifications of the phone:
2G and 3G enabled
Android v2.3 (Gingerbread)
768 MB RAM and 8 GB onboard storage
Expandable memory: 40 GB via 32 GB microSD card
5 Mega Pixel camera in the front with CMOS sensor and LED flash
1.3 Mega Pixel rear camera with CMOS for video conferencing
2,000 mAh battery
Talktime: 575 minutes (3G)
Stand by: 769 hours (2G and 3G)
Bluetooth, Wi-fi and GPRS
Geo-magnetic sensor and accelerometer
With just 148g in weight, the device is quite handy for both, as a phone as well as a projector. The phone comes with a 40 GB expandable memory allowing users to download and listen to various songs and movies. It was told by NDTV Gadgets that the most amazing thing about the phone is its image and video projector that comes with an ability to expand the display content up to 50 inches.
Samsung Galaxy Beam Projector phone is available at a price if Rs. 29,900.
LG has launched a new application for Mobile TV users. The application allows live streaming of the movies using Wi-fi and also through 3G connection. It provides users to choose watching full length movies in different languages including latest trailers of the upcoming movies. The in-built application comes with online widget support. It offers on demand service and provides free viewing of television in the initial 2 months from the day of activation.
The mobile TV app offers various features like watching Bollywood entertainment, pre-recorded cartoons, movie trailers, news, live TV and movies. The application comes pre-loaded in the latest LG smartphone, Optimus L7. Along with the launch of Optimus 3D Max, LG released Optimus L7 that runs on Android 4.0 (Ice Cream Sandwich) Operating System and is powered with a 1GHz processor. The device comes with a 5 Mega Pixel rear camera and a 0.3 Mega Pixel camera in the front for voice conferencing.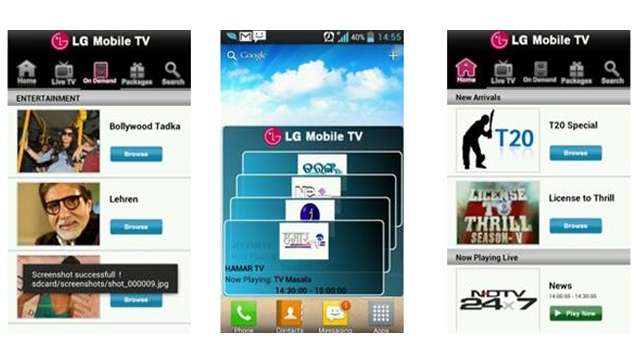 Here is a look at some of the specifications of the phone:
Android (4.0.3) Optimus UI
Capacitive, Multi-touch display
Single core, 1000 MHz, ARMv7 processor
MicroSD slot, expandable up to 32 GB
2400 MB in built memory, 512 RAM
Adreno 200 graphics processor
5 Mega Pixel camera with auto focus and LED flash
Wi-fi: 802.11 b, g, n
GPS
The demand of the consumers regarding the features of the mobile phones have changed. Their perception towards mobile content has transformed, watching TV on mobile phones is on a high rise. Zenga TV has set an example in the past by providing content to users through its partnership with Bollywood to offer movies and trailers. However, its not the first time for LG to come up offering mobile TV to users, it has done it before when mobile TV was not even so much in demand. Few years ago, LG launched the VX 9400 mobile phone claiming it to support MediaFLO Mobile TV technology by Qualcomm. It has been reported that the market value of the company has been on a decline from some time due to its late Android updates in its smartphone handsets. With the launch of its new mobile TV app, LG is trying every possible thing to bounce back in the market.
Mobile manufactures all over the world seem to have an obsession to run their phones on the Android Operating system. Now, joining the party is iBall with its Andi Phone series to run on Android. The company introduced Andy 2 in the beginning and now has launched Andi 3e and 4d in the market.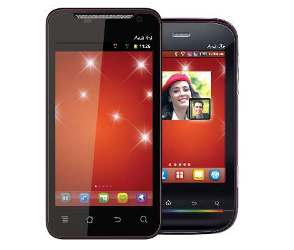 Andi 3e
Andi 3e is provided with four capacitive touch buttons and a breathing light. The breathing light glows on functions like SMS, music or on receiving incoming calls. The smartphone runs on Android v 2.3.5 Gingerbread Operating System and sports a 3.2 inch capacitive touchscreen display.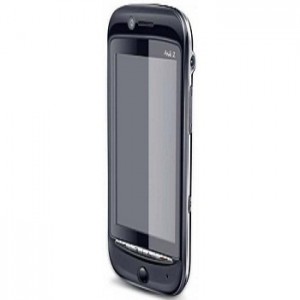 Here is a look at some of the specifications of the phone:
MicroSD card slot, expandable up to 16 GB (T-Flash)
3.2 Mega Pixel camera
Android v 2.3.5 Gingerbread OS
650 MHz processor
FM radio
GPRS, EDGE, Wi-fi
2G and 3G enabled
Dual SIM and Dual stand by
GPS enabled
Li-Ion 1400 mAH battery
Multi Format Music Player
Bluetooth with A2DP
Andi 4d
Andi 4d is powered with a 1GHz processor and is equipped with a 5 Mega Pixel camera. The smartphone sports a 4 inch touchscreen display and comes with G-sensor, proximity sensor and a light sensor.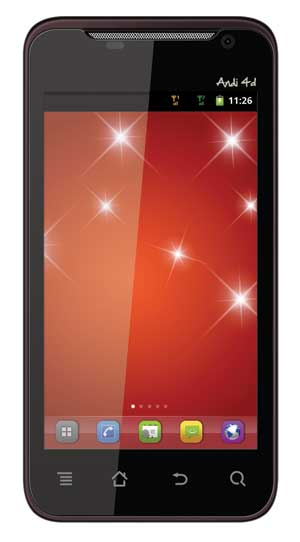 Here is a look at some of the specifications of the phone:
Android v 2.3.5 Gingerbread OS
1GHz processor
4-inch capacitive touchscreen display
5Mega Pixel camera
Dual SIM
2G, 3G and Wi-fi enabled
Bluetooth
GPS enabled
32 GB expandable memory
However, looking at the current mobile market situation in India, these phones seem to face a tough competition from phone manufactures like Samsung, Micromax, LG, Spice, Lava – all of which have handsets available in the market ranging around 10k mark. iball Andi 3e and Andi 4d are priced at Rs. 6,990 and Rs. 9,490 respectively.
With these new smartphones launched by iBall at such an affordable price, will you be interested in buying them?
HTC has officially launched one of its most awaited smartphones – HTC Desire C in India. The handset sports a 3.5 HVGA touchscreen display and is equipped with a 5 Mega Pixel rear camera. The metallic body phone has been given a stylish look and is available in red, white and black colors. HTC reported that the company will soon manufacture another model of the same variant supporting NFC.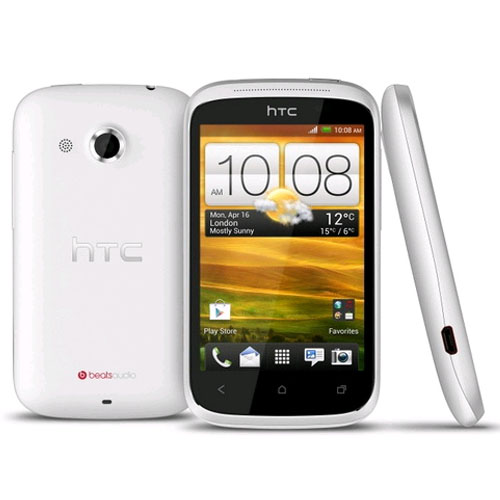 HTC Desire gives competition to handsets like Samsung Galaxy Ace Plus and Motorola Defy XT. The phone is framed with a metallic body and comes with a standard Li-Ion 1230 mAh battery for longer use. It runs on Android 4.0 (Ice Cream Sandwich) Operating System and has a resolution of 320×480 pixel. The company will launch the model with HTC Sense User Interface 4.0. Desire C looks almost similar to Explorer in terms of its appearance with an exception of a different looking rear panel.
The device is powered with a 600MHz processor and comes with 512 MB RAM. However, with a new software and an old processor, things may work slow for the phone. It is of 107.2 x 60.6 x 12.3 mm in size but is light in weight and quite slimmer than Explorer.
Various applications, music and games can be downloaded through Google Play store. With precision engineering and a stylish metallic look, the phone looks pretty attractive. It is provided with a micro-drilled earpiece for clear, sharp and noise free sound and a metal camera bezel. It comes with a deep integration of Dropbox and a free online space of 25 GB for personal usage and storing back up.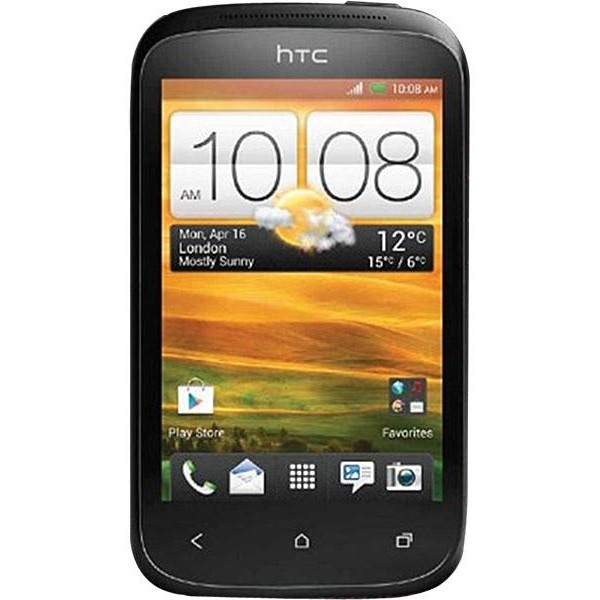 Here is a look at some of the specifications of the phone:
2G and 3G enabled.
HTC Sense UI v4.0
4 GB internal storage, 512 MB RAM
MicroSD card slot, extendable up to 32 GB
Android OS, v4.0 (Ice Cream Sandwich)
600 MHz processor
Qualcomm Snapdragon chipset
Radio : TBD
5 Mega Pixel camera with auto focus
Wi-Fi 802.11 a/b/g/n, Wi-Fi hotspot
Standard battery, Li-Ion 1230 mAh
HTC Desire C is priced at Rs. 14,999.
HTC is set to launch its new HTC One XXL phone. XDA Developers showed in their post that the device can sport a 4.7 inch display, powered with quad-core Snapdragon S4 processor with Krait cores, 2 GB RAM, 8 Mega Pixel camera on the rear and 1.3 Mega Pixel camera in the front to help in video conferencing. In fact, some people say that it can carry a 5.5 inch touchscreen display to go with its XXL look. However, the concept model of the device shows a huge screen along with a bezel.
It is being speculated that after the launch of HTC One XXL, it will directly enter the competition with Samsung Galaxy note II. Galaxy Note has already been appreciated globally. With its huge display and multiple features, it has been a favourite of many users. It is expected that the galaxy Note II will be released by the end of this year.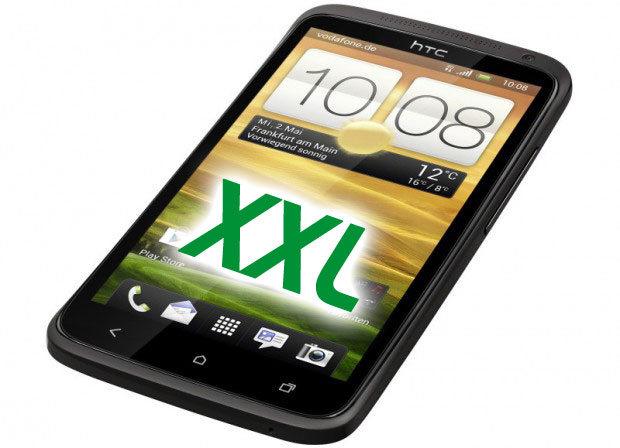 The upcoming Samsung Galaxy Note II which is in its making may come with a 5.5 super AMALOED touch screen display and a 360 pixel quantity. It may also be powered with a much more powerful CPU and more RAM for its faster functioning. If the rumours turn out to be true then the device may have a dual-core Exynos 5250 processor with 1.5GB RAM. Well, as Galaxy note had earlier made a mark on people with its multi-features and its next version will come with more enhanced features, HTC One XXL will have to come loaded with a lot of features including a HTC sense on the top to give Galaxy note II a tough competition.
Manufacturing of fast and powerful phones has become a trend in the market, every company replace its previous model with own new one comprising of better features. However, these information may not be completely true as nothing much has been revealed from the company regarding the phone's features and specifications.
If HTC One XXL comes with a quad Krait processor, will you be interested in buying it?
Blackberry has launched another smartphone in India – Porsche Design P'9981. The phone was already announced last year and was displayed at Mobile World Congress, 2012. The device runs on Blackberry Operating System 7 and is powered with a 1.2 GHz processor. The phone sports a 2.8 inch TFT capacitive touchscreen display and is equipped with a 5 Mega Pixel camera.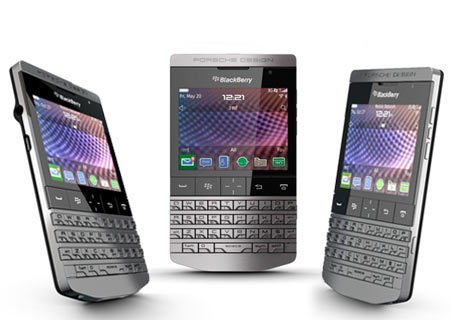 Here is a look at some of the features of the phone:
2G and 3G enabled
2.8 TFT capacitive touchscreen
Blackberry OS 7.0
1.2 GHz processor, Qualcomm MSM8655 chipset
GPS support
8 GB storage internal storage and 768 MB RAM
microSD card slot, up to 32GB
GPRS, EDGE, 3G (HSDPA 14.4Mbps, HSUPA 5.76Mbps), WLAN Wi-Fi, Bluetooth
5 Mega Pixel camera with autofocus and LED flash
Li-Ion 1000 mAh battery
Stand by: up to 348 h
Talk time: up to 5 h 30 min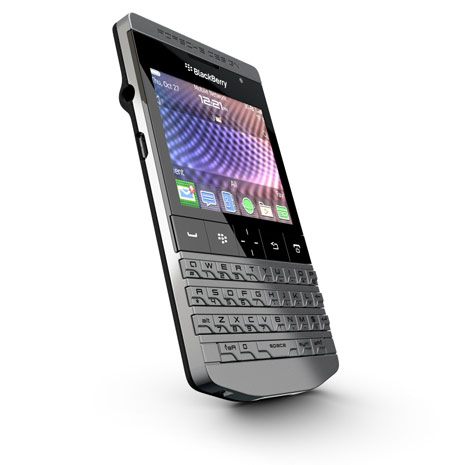 The phone is provided with an optical trackpad and a Qwerty keypad. The device constitutes various other unique features like multitouch input method, accelerometer sensor, active noise cancellation, geo tagging, face detection, image stabilization and many such features.
Dr. Juergen Gessler from CEO Porsche Design Group stated, "The brand new P'9981 smartphone is a milestone product for Porsche Design. It is the representation of the iconic Porsche Design styling philosophy and RIMs technology driven focus, which combine to deliver combined luxury and performance in a smartphone for the discerning consumer."
The Blackberry Porsche Design P'9981 is priced at Rs. 1,39,990. (approx).
Motorola is soon to launch two of its new smartphones – Motorola Razr Maxx and Motorola Razr V in Indian market. Both the phones are provided with a diamond cut design to its exterior and are provided with Corning Gorilla glass for its protection.
Motorola Razr Maxx
Razr Maxx runs on Gingerbread Operating System and comes with a 8 Mega Pixel camera. It sports a 2.3 inch Super Amoled screen and provides a Full High Definition video quality.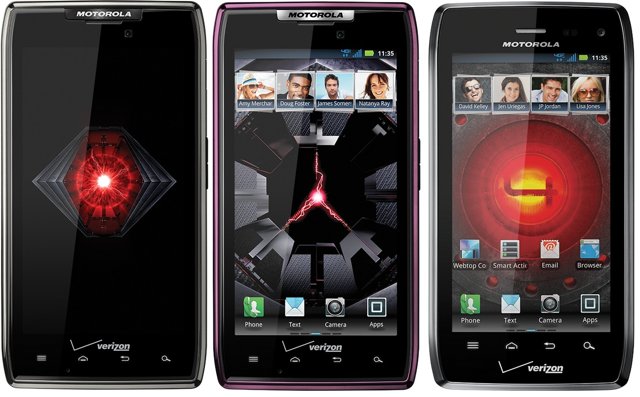 Here is a look at some of the features of Motorola Razr Maxx:
2G and 3G enabled
Super Amoled Advanced capacitive display
Corning Gorilla Glass protection
16 GB internal storage, 1 GB RAM
MicroSD card slot up to 32 GB
Wi-Fi 802.11 b/g/n, DLNA, Wi-Fi hotspot
8 Mega Pixel camera with auto focus and LED
Android v2.3.6 (Gingerbread) Operating System
Dual-core 1.2 GHz CPU
GPS support and GLONASS
Li-Ion 3300 mAh battery
Stand by: up to 607 h
Talk time: up to 17 h 40 min
Motorola Razr V
Razr V runs on Android 4 (Ice Cream Sandwich) Operating System and comes with an internal memory of 4 GB. It is powered with a dual-core 1.2GHz processor and comes with a 1.3 megapixel camera for video calling.
Here is a look at some of the specifications of Razr V:
Android 4 (Ice Cream Sandwich) Operating System
4 GB internal memory storage with a microSD card slot
WiFi, GPS, Bluetooth and USB connectivity
8 Mega Pixel camera in the front
1.3 Mega Pixel camera at the rear
GPS support
Powered with a dual-core 1.2GHz processor
1750 mAh battery
Stand by: up to 240 h
Talk time: up to 14 h
Senior regional sales director, South Asia, Motorola Mobilty, Robert Van Tilburg stated, "Razr is synonymous with design excellence and both Motorola Razr Maxx and Motorola Razr V reflect that. Not only do you everything you love about the Motorola Razr, but now you get the power to last through marathon calls, hours of surfing the web, of streaming movies. With Motorola Razr V, we've created the perfect smartphone for stylish, smart and tech-savvy consumers who want great look, great performance and great value."
Motorola Razr Maxx is priced at Rs. 31,590 (approx), however, the price of Motorola Razr V is yet to be revealed.
Microsoft has confirmed that its partner Qualcomm will provide SoCs to Windows phone and the announced Windows phone handsets which will soon hit the market. The initial launch of the Windows phone which will be manufactured by Nokia, Huawei, Samsung, and HTC will all use Qualcomm's Snapdragon S4 Plus SoCs in their devices. It comes with 3G/4G World/multimode LTE modem and support Video up to 1080p High Definition quality. It has up to 1.7 GHz Dual Krait CPU and Adreno 305 GPU onboard with an LTE chip making it a very efficient system on a chip solution in the market. It is provided with a MSM8960 chipset. With the upcoming of Windows phone 8 handsets, Microsoft is set to ensure that no manufacturer use other SoCs in the new Windows phones.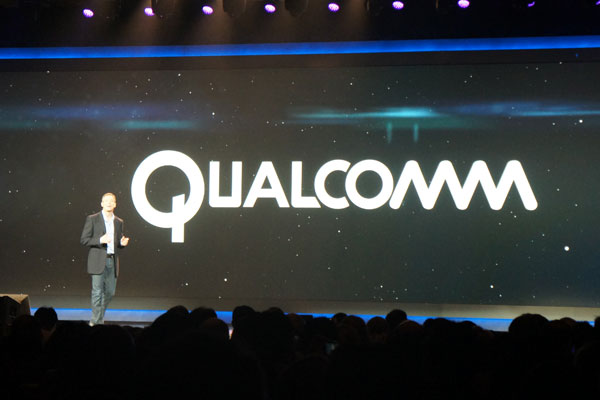 Here is a look at some of the features of the Windows phone 8 handsets:
It is equipped with latest hardware like multi-core chipsets, 3 screen resolutions, MicroSD support and many others.
Allow users to share better using 'Near Field Communication'. NFC support is directly built into the OS.
The device has Internet Explorer 10 for browsing, check mails and connect with friends.
It will allow people to use middleware suites and game engines like Havok and Unreal Engine.
Nokia map technology: It comes with turn by turn directions, map controls, offline map support and NAVTEQ map data.
A complete wallet experience which allows mobile payments and other wallet related transaction to be done through the carrier's SIM card.
Business friendly Windows 8 that provides various office apps, device management, LOB app deployment and many such features.
With the change in the start screen , there is no space left on the right side which gives it a better look.
Nokia Lumia handsets which at present run on Windows 7 OS may get upgraded to Windows 7.8 and experience certain features of Windows phone 8. Microsoft had earlier commented that the present devices will not get an upgradation in their Operating System, however, it has been reported that present Windows phone users will get an update on their mobile phones.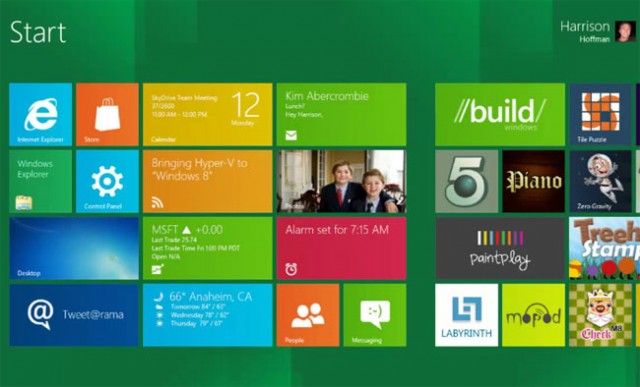 Nokia has confirmed that people using with Nokia Lumia handsets that run on Windows 7.5 will be able to update their phones to experience some of the applications and features provided by Windows phone8. The phone will get a new start screen and the users will be allowed to download various apps by Zynga.
About the other features which will be provided to Lumia users, Nokia commented, "Microsoft also announced today that the Windows Phone Marketplace has reached 100,000 apps, and with Windows Phone 8 sharing the Windows 8 core, millions of Windows developers will also be able to develop for Windows Phone ecosystem. Lumia customers can expect thousands more apps to be introduced across Windows Phone platform."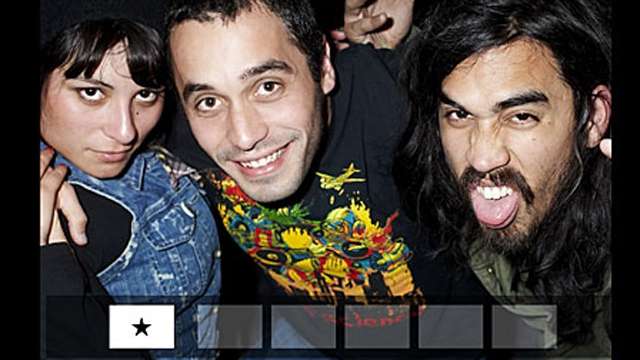 The company further stated that such announcements show the success of Nokia's Lumia series and their bond with Microsoft. They, in fact, informed the people how the experience of Windows phone is growing at a rapid rate and creating competition across the world. They also told about the ongoing investments taking place by the company in great location services.
In the end, Nokia further commented, "Nokia will deliver existing Lumia customers exclusive new Marketplace apps like digital Camera Extras to bring new possibilities to your Lumia including panorama shots, a self-timer, Action Shot for capturing movement and Smart Group Shot for creating the perfect group shot from several different images; new features for Nokia Drive and Nokia Transport; and also distributing a pattern of updates like Wi-Fi tethering and flip-to-silence."