Logitech has launched its 20 buttons G600 MMO gaming mouse in the market. The mouse comes with a unique feature of customizable illumination with a variety of color schemes. The device is manufactured specially for people interested in Massively Multiplayer Online (MMO) gaming. The 20 button mouse consists of a set of twelve thumb buttons on the side of thumb panel. G600 is available in two colors – black and white and has a DPI of 50 to 8200. The speed of DPI can be controlled through user profile that enable users to switch between up to 5 different DPI settings.
Top Notch Infotronix has enriched the computer peripherals market of India by launching Zebronics BLUE MO Zeb-BM1000 Wireless Mouse. The mouse contains features and specifications that promise a special experience for users, and that too at a price that is not high for tech savvy Indian users.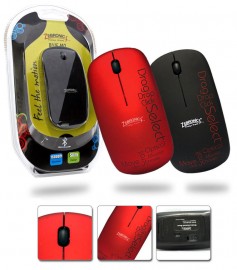 Key features and specifications-
Wireless Bluetooth 3.0 Optical Mouse, which means that the mouse can work without wireless receiver.
1600 DPI optical sensor technology, facilitating the flawless movement of the cursor on the screen from a distance of up to 10 meters.
Ability to preserve USB port for any other device that the user wants to connect.
3 buttons
Scroll wheel, which makes it comfortable for gamers.
Run by 2xAAA battery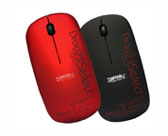 The approximate price of the mouse is INR 740/-.
Microsoft has come up with new hardware products to rock the Indian market – Microsoft Wireless Desktop 2000, LifeCam HD 3000 and Express Mouse.
Features: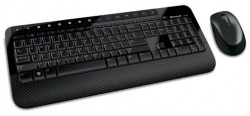 Microsoft Wireless Desktop 2000

Flaunts Advanced Encryption Standard (AES) 128 bit technology, encrypting every character that the user is typing on the keyboard
Windows 7 Taskbar Favourites
Pillow-textured palm rest
Microsoft Wireless Desktop 2000 is priced at INR 1,650/- in India.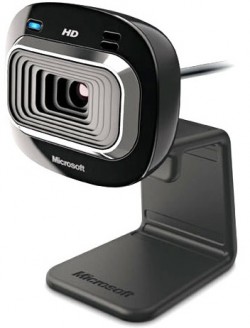 LifeCam HD 3000
Measures 4.3 by 1.8 inches (HW)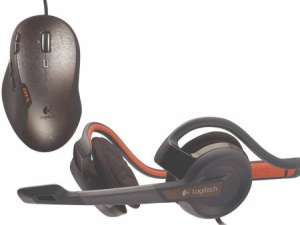 'Logitech' has achieved another milestone in the world of digital technology by introducing extensions to its award -winning G-series line of gaming devices: the Logitech Gaming Mouse G500 and the Logitech Gaming Headset G330. Read more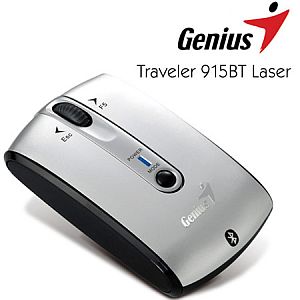 Genius has unveiled its latest Genius Traveler 915 BT Laser bluetooth mouse in India. This newly launched laser mouse not only fulfils the main purpose of a mouse but also works as a presenter tool.
Sandeep Ramani, Country Manager, OBM Sales Division, KYE Systems said, "The trend of wireless mouse is in the market from a long time, but the feature that makes our 915 BT Laser Bluetooth mouse unique is its presentation function. This within the device feature will add more relevance for the business segment". Read more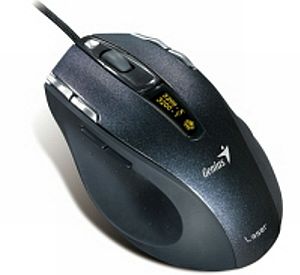 Genius, a brand of KYE Systems Corp. has come out with world's first OLED gaming mouse named Ergo 555 laser. Use of Doppler laser technology for more advanced tracking precision provides better performance to mouse in comparison to other gaming mouse devices. Read more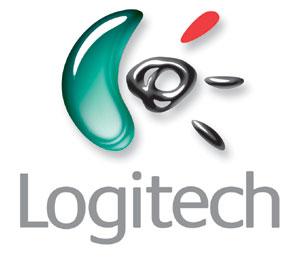 Logitech has launched the new Logitech V550 Nano Cordless Laser Mouse for notebooks in market!
The device features the Clip-and-Go dock that enables the users to clip the Mouse to the laptop – and go! Read more
Asus announced the launch of a new Ultra Mini Wireless Mouse. With a formidable combination of ultra-portability, improved power management and fast charging features, the Asus MS-71 Ultra-Mini Wireless Mouse is considered to be the smallest notebook mouse, operating at a frequency of 2.4GHz
The new Asus MS-71 is also known as the "1-finger Mouse." Designed in the shape of USB device, the PC peripheral size belies its interior. It is not only compact, but also features several key innovations, including its Exclusive Power Management technology. Embedded with state-of-the-art power management capabilities, the Asus MS-71 automatically enters into a power saving mode when left idle, delivering up to 75% power savings. The product is Eco-Friendly and helps users conserve energy and reduce costs and with an enhanced protective IC for overcharging voltage protection, users can be rest assured that there would be no risk of overcharging. Additionally, its detachable USB receiver, supported with a snappy-charging dock provides easy portability and is extremely convenient for "Charging on the Move." Requiring only 3 minutes of charging time, it has an operating usage time of 24 hours.
The Asus MS-71 Wireless Mouse has a dimension and measurement of 65.8mm, 25.1mm and 17.5mm (LWH). It provides sharp and responsive tracking for precise cursor movements with an "800 dpi Resolution," while its 2.4 GHz RF receiver has a wireless capability of over 30m's.
Catering to users who requires compact pointing solutions, the MS-71 Ultra-Mini Wireless Mouse is "an absolute steal and a delightful deal." The peripheral is just ideal for compact notebooks like the ASUS Eee PC.