?Be ready to ask P. Chidambaram, the union finance minister, budget questions on his March 4 Google+ Hangout. This is the first time when an Indian finance minister will be on Google+ Hangout to response to queries about the budget he presented on 28 February. If you want to watch the session live, tune in at 8 pm IST.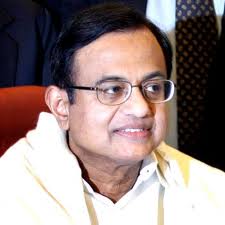 Along with Chidambaram, there will be a group of panelists including Jahangir Aziz, Senior Asia Economist and India Chief Economist, JP Morgan; Anand Mahindra, Chairman and Managing Director of Mahindra & Mahindra; and Amit Singhal, Senior Vice President, Google Inc.
To put up a query, go to the InConversation YouTube channel, where you can submit a question as a video or a comment. Another way of doing that is through the Google India Page at by submitting a question using the hashtag #askthefm.
Gujarat Chief Minister Narendra Modi earlier used Google+ Hangout to address people. He received an overwhelming response with more than 20,000 questions posted. The topic of Modi's Google+ Hangout session was "Strong and Glorious India long cherished by Swami Vivekananda."
Google+ Hangouts is facilitate group video chat. It allows multiple users to join a pre-arranged video conference.