Parkinson's disease is a degenerative disorder of the central nervous system that may result into death of dopamine-generating cells in the substantia nigra, a region of the midbrain; the cause of this cell death is unknown. But now, there may be a chance for an early escape. A report from the Oxford University by Gizmodo, Max Little, stated that they are in a middle of making a software to confirm the change in the voice patterns. He even believed that the software will prove to be a great help in detecting the symptoms related to Parkinson's disease. A post in the Pa rkinson's Voice says that the step taken will be a major breakthrough in getting a step closer in detecting the disease at an early stage as the 'voice is affected as much by Parkinson's as limb movements.' In the report explained to BBC, it was stated,"This is machine learning. We are collecting a large amount of data when we know if someone has the disease or not and we train the database to learn how to separate out the true symptoms of the disease from other factors."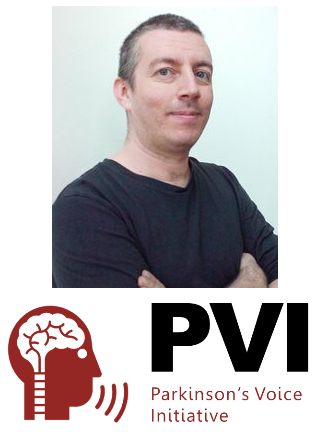 In the research based on the data collected from 50 patients suffering from Parkinson's disease. The voices of these patients were recorded once a week in every six months. With the help of the data, Max managed to 'develop an algorithm to detect changes in voice purely associated with Parkinson's.' In the tests conducted on various people, he found that the software was successful in detecting people suffering from Parkinson's disease from a random crowd with an accuracy rate of 86%.
Max Little announced at TEDGlobal that there will be a further growth of the project and asked people to leave their voices for tests as that would help him to improve the software. Max aims to record 10,000 voices and encourages people from all around the world to participate. He claims if he succeeds in developing this software then he would offer it to the doctors to use it for the diagnosis of the disease. Max further stated to BBC,"We're not intending this to be a replacement for clinical experts, rather, it can very cheaply help identify people who might be at high risk of having the disease and for those with the disease, it can augment treatment decisions by providing data about how symptoms are changing in-between check-ups with the neurologist."
Image Source: http://saypeople.com.
Show Details
Attach Another File
A great news for gaming/music/movie enthusiasts of India is the arrival of Zebronics 2.1 and Zebronics 4.1, the multimedia speaker duo from Zebronics.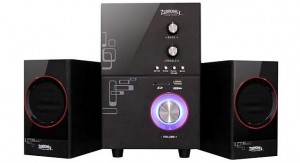 Have a look at the features of the two speakers, so that you can have an idea about what you have at your doorstep now. Read more
Requirements : Win (All)
License : Shareware
File size : 1MB
Fraps is a tool that allows its users to monitor current framerates for programs utilizing DirectX or OpenGL technology. At the same time users have the freedom to take the screenshots of games and also know the average framework between two points manually. Read more
Requirements : Linux/UNIX/*NIX
License : Open Source
File size : 48.7MB
Damn Small Linux (DSL) is a very flexible 50MB mini desktop oriented Linux distribution that is furnished with these vital features:
A fully automated remote
A local application installation system
Requirements : Linux/UNIX/NIX
License : Freeware
File size : 3447.3MB
The Fedora Linux is a project that was designed and sponsored by Red Hat, open for general participation and follows a set of project objectives. The main motto of this project is to build an achieved, general purpose operating system solely from open source software.
Requirements : Win (All)
License : Freeware
File size : 379.2MB
Windows Vista SP2 is build on the solid foundation of Windows Vista SP1. It introduces a breakthrough user experience and is designed to make users feel confident on their ability to view, find, organize the information and control the whole computing experience. Windows Vista SP2 has all the updates that have been delivered since the release of SP1 and also incorporates improvements suggested by customers.
Requirements : Win (All)
License : Freeware
File size : 3.7MB
Flock, a web browser built is on Mozilla's Firefox codebase, which provides social networking and Web 2.0 facilities into its user interface. The browser supports MS Windows, Mac OS X and Linux platforms and is available as a free download.
Requirements : Win (All)
License : Freeware
File size : 3.7MB
It is a free PDF document viewer and printer. The software has incredibly small size, fast launch speed and rich feature set. Foxit reader supports Windows 2000/XP/2003/Vista and has core function highly compatible with PDF Standard 1.7.