Jabra has introduced clipper bluetooth stereo headsets in the Indian market. The headsets are available in different vibrant cool colors. It provides wireless music and an amazing sound quality.
It can be connected to two different devices simultaneously. While it is plugged to a music player, it can also be connected to a mobile phone. It comes with the feature of play, pause and skip tracks. Jabra Clipper is quite handy as it can be clipped on a collar, shirt or can be carried inside the pocket. It provides a clear and noise free sound quality and is durable and stylish.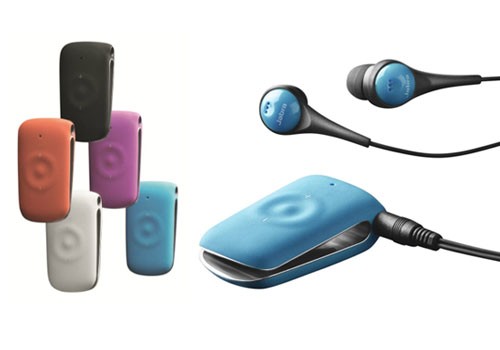 Here is a look at some of the features of the headset:
Wireless technology
Bluetooth 2.1 + EDR specification
Up to 8 paired devices
2 hours charging time
Up to 6 hours talktime
Up to 8 days standby time
10 meters operating range
Hi frequency response
Omni-directional microphones
Auto pairing
Music streaming
USB charging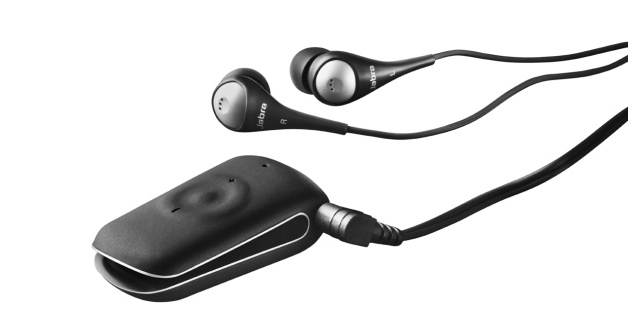 The bluetooth headsets comes with an AC charger, ear buds (M & L size), a quick start manual, a warranty leaflet, certifications and warning leaflet with its purchase.
Head of Sales, South Asia Region, GN Netcom, mobile products buisness, South East Asia, Ann Goh stated, " As mobile music becomes more popular across Southeast Asia in tandem with increasing adoption of smart phones, tablets and MP3 players, trend-savvy music lovers look for hands-free audio solutions that match their personal preferences of color, fashion and audio style."
The Jabra clipper bluetooth stereo headset is priced at Rs. 2,899 in India.
Skullcandy is a Park City, Utah-based leading manufacturers of headphones, earplugs, clothing range and music accessories among others. Skullcandy believes in manufacturing of comfortable yet stylish products.


"Skullcandy has become a style statement and that's the reason why Skullcandy continues to develop new innovative design catering to the taste and needs of various audiences. The new range that has been introduced is not only trendy and lifestyle oriented, but also promises to deliver outstanding listening experience," said Amlan Bhattacharjya, CEO and Founder of MB Accessories.
MB Accessories Pvt Ltd, have recently launched a range of Skullcandy in-ear and Over-ear headphone models in India. These being Fix and Heavy Medal both of which are In-ear headphones, while Uprock and Aviator are Over-ear headphones.
Skullcandy Fix In-ear Headphone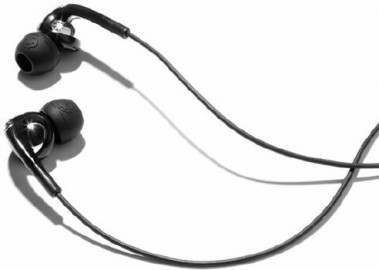 As the name suggests the Skullcandy Fix In-ear Headphone comes Fix technology, which enhances the usage compatibility of the product. It doesn't matter if your head if upright, tilting down or tilting sideways, Fix Headphone will just not buzz from its place, eliminating the routine of rearranging your headphones every now and then. They also provide noise isolation, clear and full spectrum sound quality. Skullcandy Fix Headphone is available in India for INR 3,899.
Skullcandy Heavy Medal In-ear Headphone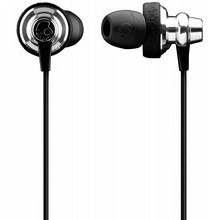 Another In-ear headphone from Skullcandy, Heavy Medal encapsulates a more stylished design. It is made up of lightweight metal and is sure to have an impact on your eardrums. Skullcandy Heavy Medal Headphone is pretty much the deal for hardcore music lovers, it comes with integrated mic and can be used in conjunction with phones. Skullcandy Heavy Medal Headphone is available for INR 5,399.
Skullcandy Uprock Over-ear Headphone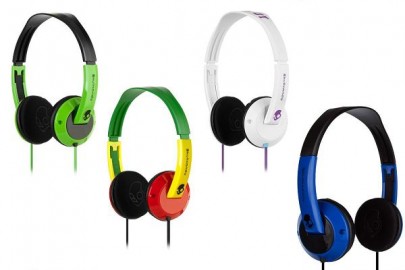 Skullcandy Uprock Headphone are targeted at younger users, made evident by its funky design. It has 40mm drivers and is built with good material, flat cable minimizing the chances of drops and jerks ensuring sense of freedom while using it. Plush ear pillows are provided to ensure maximum comfort to ears. Skullcandy Uprock Headphone is tagged at INR 1,599 and is available in wide range of colours.
Skullcandy Aviator Over-ear Headphone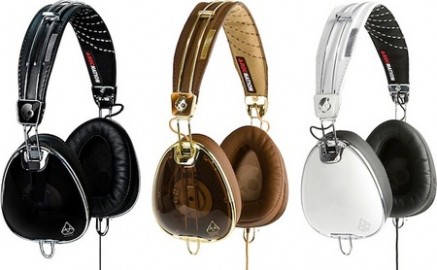 Skullcandy Aviator Headphone is the most stylish headphone in the available range with its design being credited to famous rapper Jay-Z. As the name suggests the design draws inspiration from Aviator sunglasses, and produces sound through enhanced audio driver. Available in black, white and gold colours, Skullcandy Aviator Headphone is priced at INR 9,990.
All four models of Skullcandy Headphones are available for purchase through multiple retailers like Landmark, Planet M, Music World, Music Land and Imagine stores across India.
Mad Catz Interactive, Inc. is a worldwide provider of innovative entertainment products. These products are primarily available in market under Cyborg, Tritton, Saitek and Eclipse brands. Mad Catz's Tritton brand manufactures innovative gaming audio devices, and have recently released SwitchBlade which is bound to be a success amongst PS3 enthusiasts.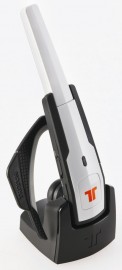 SwitchBlade employs Bluetooth 2.0 version and offers connectivity to two separate devices simultaneously, allowing users to connect to their mobile phone in addition to the PS3gaming console. SwitchBlade comes with a docking station, rechargeable batteries and boasts of a uniquely designed Flip-out Boom for easy switching on and switching off functions. It has a noise reducing microphone and offers seamless switching between between online gaming and phone conversation.
Mad Catz Tritton Switchblade can be used in either ear and has a wireless range of 30 feet. It is currently available in the U.S. for approx. INR 2580.
Top Notch Infotronix has enriched the computer peripherals market of India by launching Zebronics BLUE MO Zeb-BM1000 Wireless Mouse. The mouse contains features and specifications that promise a special experience for users, and that too at a price that is not high for tech savvy Indian users.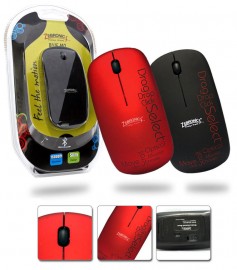 Key features and specifications-
Wireless Bluetooth 3.0 Optical Mouse, which means that the mouse can work without wireless receiver.
1600 DPI optical sensor technology, facilitating the flawless movement of the cursor on the screen from a distance of up to 10 meters.
Ability to preserve USB port for any other device that the user wants to connect.
3 buttons
Scroll wheel, which makes it comfortable for gamers.
Run by 2xAAA battery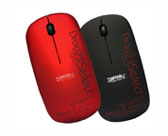 The approximate price of the mouse is INR 740/-.
Bose has again enriched the Indian PC market with its audio expertise, by launching the Companion 20 multimedia desktop speakers. The product by all means seems to give a thrilling audio experience to the Indian users.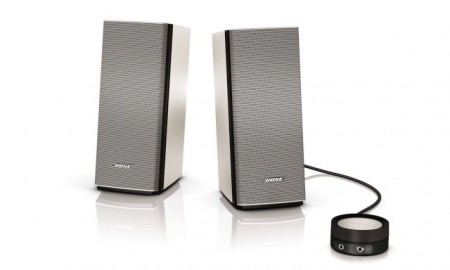 Bose TrueSpace, enhancing the stereo image
Rotational volume control
Microsoft has come up with new hardware products to rock the Indian market – Microsoft Wireless Desktop 2000, LifeCam HD 3000 and Express Mouse.
Features: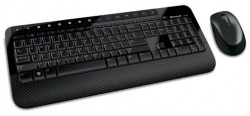 Microsoft Wireless Desktop 2000

Flaunts Advanced Encryption Standard (AES) 128 bit technology, encrypting every character that the user is typing on the keyboard
Windows 7 Taskbar Favourites
Pillow-textured palm rest
Microsoft Wireless Desktop 2000 is priced at INR 1,650/- in India.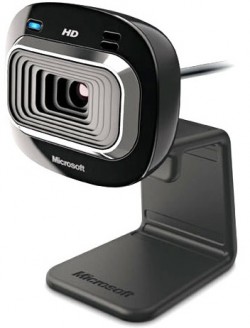 LifeCam HD 3000
Measures 4.3 by 1.8 inches (HW)
Compuage Infocom has expanded its Odyssey series of products with the launch of Odyssey Neo 700 RB UPS in India.
Dimensions: 143x101x301 mm
Weight: 4.6 Kg
More than 120% overload protection in a time span of 4 seconds
An AC output voltage of 220 VAC
12V sealed SMF battery independent of maintenance requirements, boasting 6 hrs of recharge time for recharge of 90% of the full capacity
A longer backup, enabling the user to work on the PC even during the unavailability of power
Ability to withstand up to 95% of humidity
Sony has come up with a new model of external 3D Blu-ray rewritable drive, dubbed as BDX S600U. The product is a successor to the consumer electronics major's earlier release named BDX-S500U. However, this new model flaunts the latest Blu-ray format support, which includes the 3D Blu-ray or BD-R XL format.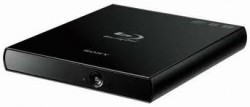 Key features:
Plays a complimentary role to notebooks, netbooks or desktop PCs
Compatibility with the latest Blu-ray formats
Single and dual layer BD-R media
USB 2.0 interface (Dual cable), with each USB cable drawing a maximum of 500mA current from USB ports
BD-RE 2x
BD-R XL 4x
Logitech has boosted its product line of tablet and smartphone accessories by introducing Wireless Headset and Wireless Boombox.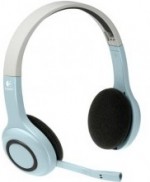 Key features:
Wireless Headset
Allows the user to travel up to 33 feet away from his iPad/iPhone/iPod Touch or Bluetooth devices.
Contains laser tuned drivers, producing high quality stereo sound while absolutely bringing down the distortion level.
Flaunts a noise-canceling microphone that can reduce background noise.
Offers a six-hour rechargeable battery, thus offering you the opportunity to listen and chat for a longer period, irrespective of the fact you are relaxing at home or hanging out with your friends.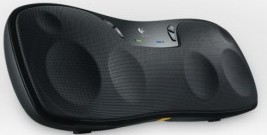 Wireless Boombox:
It enables you to wirelessly stream stereo audio by using your tablet/smartphone as a touch screen player.
Compatible with iPad, iPhone and iPod Touch.
Permits you to place the speaker as per your convenience, at a distance of up to 33 feet or 10 meters from the device concerned (how far you can place it depends on environmental conditions, settings and use).
Boasts a rechargeable battery that allows you to listen for up to six hours.
Flaunts eight custom-designed drivers that are able to separate sound frequencies. It naturally ensures a clear and distinct sound quality for you.
The features of both the Headset and Boombox clearly present them as high quality products, sure to win consumer hearts from the very beginning.
As of now there has been no official announcement on when these two products are going to be launched in India. There has also been no communication on their expected India price.
Lava Mobiles has found its route into the pocket wireless router market through W150. As a router offering high utility, the product is sure to catch the fancy of tech savvy Indian consumers known for their understanding of high quality IT products.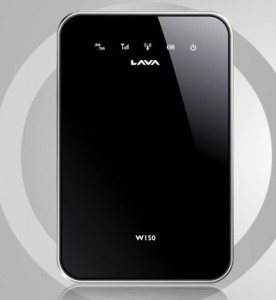 Features and specifications –
The USP of W150 is its ability to share Internet and data among up to 32 users, within a range of 50 meters.
The router boasts of a Plug and Play option, and is independent of any software installation on any of the Windows operating systems, Mac 10.4.9+ or Android 1.6+.
It permits Internet connection through ADSL/Cable Broadband (RJ45) port or USB Data card, while also supporting both EVDO & 3G dongles.
Boasts Wireless LAN WiFi 802.11 b/g/n.
The router is compatible with the following gateways – NAT/NAPT, TCP/IP, Static Routing, UDP, VPN Pass-through, MAC/URL/IP filter, DHCP Server, DNS Relay, SNTP, UPnP, MAC Clone and Radius Server. Read more