Dell has expanded its XPS range of laptops with the launch of XPS 14 ultrabook in India. Dell has been awarded earlier for its creation of the XPS 13 ultrabook and now the company has provided the same design to its latest XPS ultrabook. However, it has been provided with an additional screen size along with advanced features for users obsessed with performance and results. The Dell XPS 14 is currently available in Dell India stores.
With the launch of Dell XPS 14 ultrabook, the company has added another option for its users to choose the best suited laptop from the XPS series according to their needs. On one hand, where XPS 13 is sleek & compact and is appropriate for mobile consumers, XPS 14, on the other hand provides longer battery back up for users with greater usage of the device. Both the laptops are given a unique and a stylish design combined with desired features and security required by IT departments.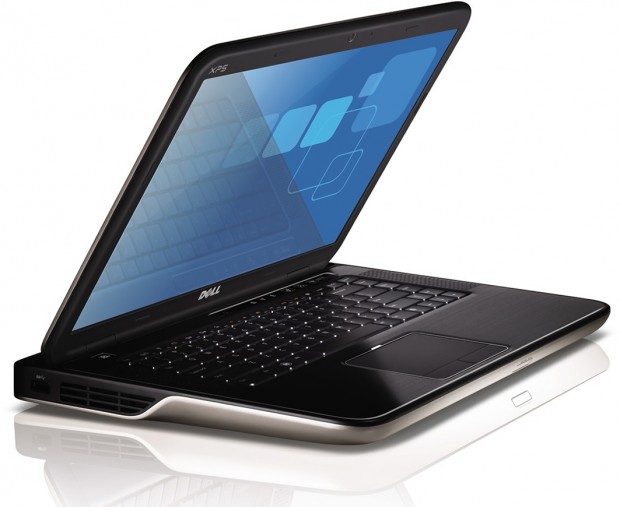 Dell XPS 13 ultrabook is powered with 2nd generation Intel Core i5-2467M processor (1.60 GHz with Turbo Boost 2.0 up to 2.30 GHz,TPM) and runs on Genuine Windows 7 Home Premium SP1 64bit (English) Operating System. It comes with features like Intel Rapid Start, Smart Response and Smart Connect technologies and has a 4GB Dual Channel DDR3 SDRAM at 1333MHz . Executive Director and General Manager, Consumer and SB, Dell India, Mahesh Bhalla said, "Following the exceptional success of our XPS 13, our customers wanted to see more of the XPS brand. The XPS 14 laptop offers powerful performance, thoughtful design and a superb user experience, along with enterprise friendly features so you can use them for work and for play."
Dell XPS 14 ultrabook is powered with 3rd generation Intel Core i5-3317U processor (3M cache, up to 2.6 GHz – TPM) and runs on Genuine Windows 7 Home Premium SP1 64bit (English). It comes with 14.0″ HD + (900p) True Life Infinity Display with Skype-Certified Hi-Def Web cam and has a 4GB DDR3 SDRAM at 1333MHz. XPS 14 provides a longer battery back up of 10 hours nd has a 500GB hard drive, along with a 32GB SSD. With such high configuration, the device doesn't take much time to boot and respond faster.
Dell provides a 3 year Premium Phone Support Warranty with every XPS device and offers 24X7 support availability through e-mail, phone or chat. 3 years Complete Cover will also be provided along with 3 years Pro Support Warranty ( Hardware + Software Support).
Dell XPS 14 Ultrabook is priced at Rs. 82,990 in India.
HP has launched two of its latest range of Envy ultrabook and sleekbook in the Indian market. These devices were first introduced in US but now have finally been launched here. Senior Director, Products and Marketing, PPS, HP India, Vinay Awasthi stated, "We are delighted to offer a whole new range of thin and light notebooks. This new portfolio of Ultrabook systems and HP Sleekbooks truly deliver an unexpected twist to your computing experience."
HP Envy Ultrabook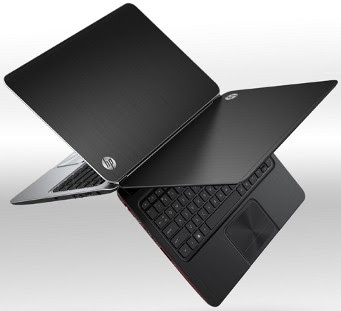 HP Envy ultrabook is available in two versions – Envy 4 and Envy 6.
Envy 4 is 14 inches in size and weighs under 1.81 kg. It has a diagonal High Definition Brightview LED-backlit display and comes with full size island style keyboard. It is available with 4 GB or 6 GB of DDR3 SDRAM.and runs on windows 7 Operating System and is equipped with beats audio and HP Triple Bass Reflex Subwoofer. It comes with a HP TrueVision HD Webcam and an Integrated dual array digital microphone.
Envy 6 is 15.6 inches in size and weighs under 2.04 kg. The battery provides a back up of almost 9 hours. It comes with HP cool sense and has a diagonal High Definition Brightview LED-backlit display. It is provided with a full-size island-style keyboard and is available with 4GB or 6GB DDR3 SDRAM. It has Intel Smart Response Technology and Intel Rapid Start Technology. The device is powered with 2nd or 3rd Generation Intel Core Processor and runs on Windows 7 Operating System. It comes with beats audio and HP Triple Bass Reflex Subwoofer.
HP Envy Sleekbook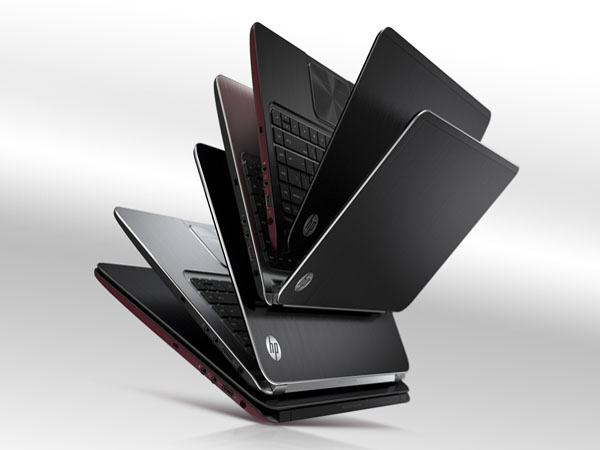 Envy sleekbook is available in 14 inch and 15.6 inch diagonal High Definition Brightview LED-backlit display and offers a battery back up of 8-9 hours. It runs on Windows 7 Operating System and is powered with Intel 2nd or 3rd Generation Processors. It comes with a RAM of 4GB DDR3 and a multi media card reader. It weighs around 1.81 kg and has Beats Audio With Dual Speakers.
So, with the launch of these ultrabooks and notebooks, will you be interested in buying it?
Canonical and Dell have teamed up and decided to launch laptops preloaded with Ubuntu. These new laptops will run on a Linux-based operating system called as 'Ubuntu' which will be available in 850 retail stores across India, these retail stores will have trained employees to brief people about the benefits of Ubuntu. Both the companies have joined hands in order to provide their consumers with extensive range of laptop configurations.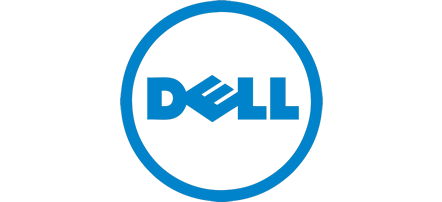 President of Dell India, Sameer Garde commented, "With Ubuntu, these machines offer our customers a compelling mobile or in-home computing proposition, with the benefit of Dell quality and security. I am confident that they will prove attractive to both home and business users."
CEO of Canonical, Jane Silber told, "A founding principle of Ubuntu is to make computing more accessible. By working with Dell to bring these machines to market, we're providing millions of people with the opportunity of an affordable, high-quality computing experience – in some cases, for the first time."
Dell is considered to be among the top manufacturers of laptops in the country and with the launch of Ubuntu, these laptops are likely to go for higher sales. Ubuntu is a 'Long Term Support' and has a 5 year support life from Canonical. Itprovides an intuitive user interface for which it is already been appreciated by analysts and people all over the globe. It includes a rebase to the 3.2 kernel and a support for Xen virtualization.
So, with the introduction of Ubuntu in Dell laptops, will you prefer to buy these laptops?
Acer will launch its two new ultrabooks – Aspire S3 and Aspire S5 with 3rd generation Intel processors in the US stores. The ultrabook is designed with an onyx black magnesium-aluminum alloy metal frame to add to its looks and durability. Both Aspire S3 and S5 are thin, light, mobile and responsible ultrabooks.
Aspire S3
Acer Aspire S3 is sleek and featherlight. The device is just 13 mm thin and weighs less than 1.4 kg. The ultrabook provides a unique design and has a revolutionary display technology with a 13.3 frame. It comes with lithium-polymer battery for longer use.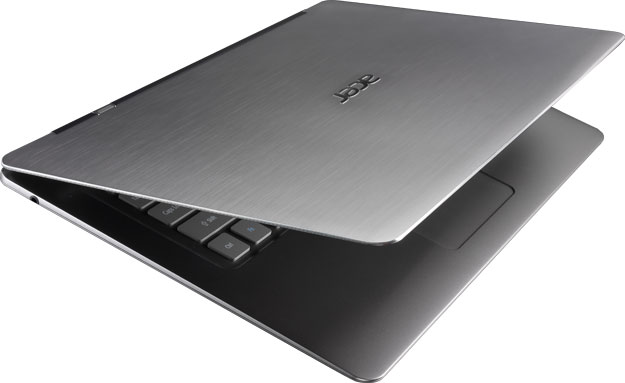 Here is a look at some of the specifications of the ultrabook:
Intel Core i5 2467M CPU
Intel HD Graphics 3000 Graphics
Windows 7 Home Premium OS
13.3″ 1366 X 768 display size
LED-Backlit LCD screen
4096 MB RAM
20 GB Flash
320 GB HDD
1350gm weight
323/219/18 mm in size
HDMI
SDHC Card Slot
USB2.0 (x2)
Aspire S5
Acer Aspire S5 is a portable and an ultraslim device. The exterior comes with a unique cutting design and is of a thickness of just 11 mm and weighs just 1.2 kg which makes it easy to carry and handle. With Acer Green Instant On, the ultrabook wakes up in 1.5 seconds.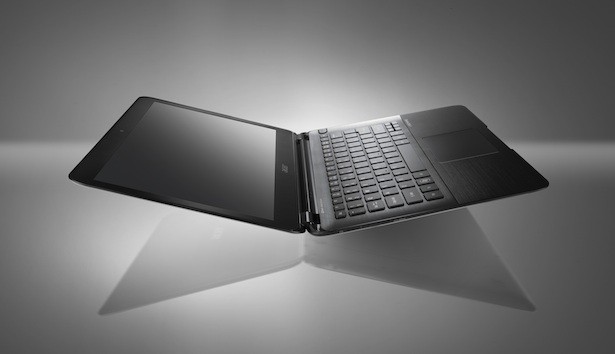 Here is a look at some of the specifications of the ultrabook:
Intel Core i5-3317U (Ivy Bridge) CPU
Intel HD 4000 Graphics
Windows 7
13.3″ 1366 X 768 display size
LED-Backlit LCD screen
4096 MB RAM
128 GB Flash
1200gm weight
324/15/227 mm in size
HDMI
SDHC Card Slot
USB3.0 (x2)
Thunderbolt
Ethernet 10/100/1000
Acer Aspire S3 and Aspire S5 are priced at Rs. 35,895 (approx) and Rs. 77,545 (approx) respectively.
Vizio has launched 15 inch notebook along with 14 inch and 15 inch thin and light notebook in the market. The company informed that the notebooks offer power saving with an elegant design. The notebooks are provided with Windows 7 and are powered with Intel Core processors to ensure faster function of the device.
Vizio Notebook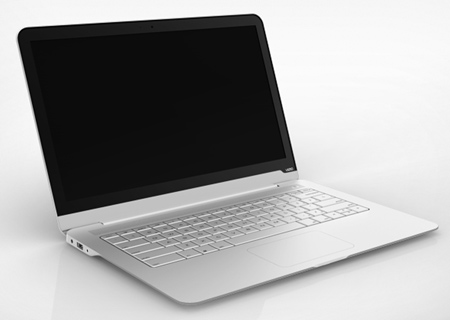 The multimedia ready device comprises of unique design from outside and its edges are beveled. The notebooks are provided with a soft touch interior and is made of nodized aluminum. It has a 15.6 inch Full High Definition display screen to experience quality picture. The device is provided with a cooling system instead of a fan to avoid overheating. It comes with a long battery back up and SRS Premium Sound High Definition audio quality.
With its unique design, the device looks pretty attractive which easily captures the attention of potential buyers. The device is all about innovation, style and user experience. Matt McRae, Chief Technology Officer, Vizio said, "We listened to consumers and created a line of PCs that deliver on productivity but are also uncompromisingly clean, stylish and sophisticated".
Vizio thin and light notebook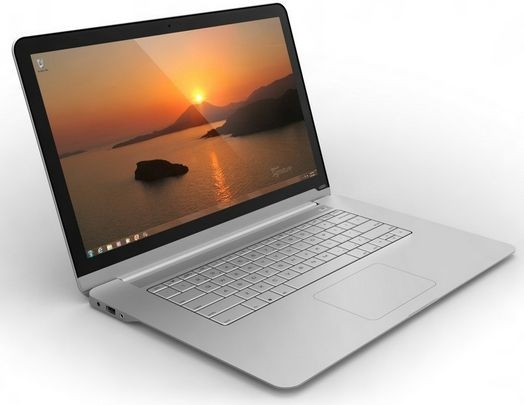 The thin and light notebook from Vizio is available in two version – 14 inch thin + light notebook and 15 inch thin + light notebook. It has been given a sleek design with a screen size of 15 inches and 15.6 inches. It takes few seconds to boot, to save the time of users. It comes with a high battery back up for longer use. The body is made of anodized aluminum making it more durable. The company has provided the devices with SRS Premium Sound High Definition audio quality and the High Definition give users a great picture quality.
The Vizio Thin + Light and Vizio Notebook is expected to be priced at Rs. 49,700.
HP, a trusted computer manufacturing company, has released HP Mini 1104 that targets enterprise users. Mini 1104 is sure to draw comparisons with recently covered Acer Aspire A0722 netbook that was released in partnership with AT&T, was also targeted at enterprise users.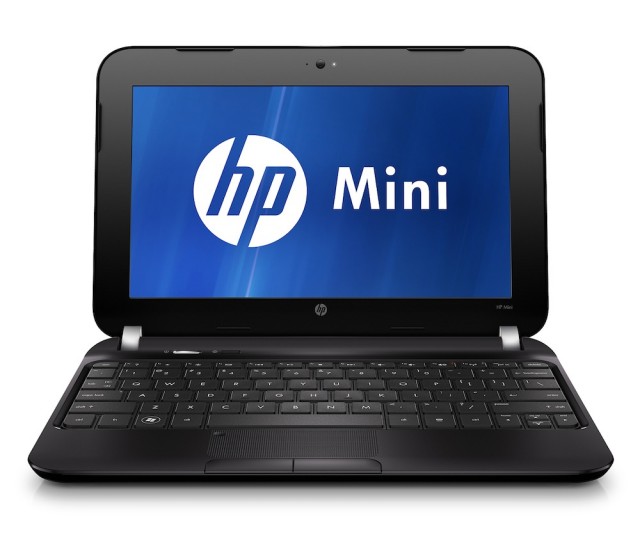 In terms of hardware specification HP Mini 1104 sits pretty with a 10.1-inch of LED-backlit WSVGA widescreen display that offers 1024x600p resolution and runs on 1.6 GHz Intel Atom N2600 processor. It features 2GB of RAM, a 5400rpm SATA hard drive with up to 320GB of internal storage. Graphics for Mini 1104 is taken care by Intel's GMA 3600 graphic card while connectivity options are provided by three USB 2.0 ports, a GbE port and media card reader. An integrated VGA web cam and a 93% full-sized spill resistant keyboard. Also loaded with Mini 1104 is a multi-touch capacitive touchpad, 6-cell high capacity Li-Ion battery and Windows 7 OS.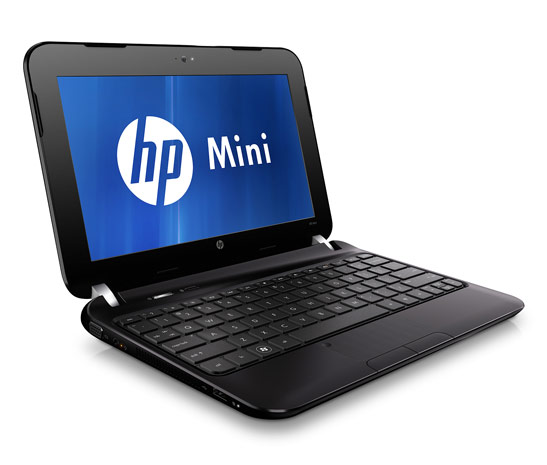 This 26.8 x 19.1 x 2.28 cm dimensional netbook, weighs only 1.26 kg. Mini 1104 guarantees up to 9 hours of run time and also comes with security management features that includes Setup, Password, Power-On Password, Kensington Lock Slot, Computrace persistence module, HP ProtectTools. List of pre-installed software reads HP Support Assistant, HP Quick Launch, Microsoft Office 2010, Norton Internet Security 2011, Adobe Flash Player and Skype among others.
HP Mini 1104 pricing starts from approx INR 19,950.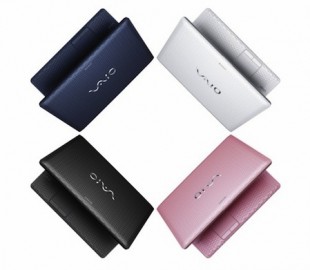 The Vaio series from Sony is reported to have undergone major improvements in terms of performance and colours to make it right on time for the spring season. According to Official Sony Blog, there will be new CPU options as well as new colours choice will be made available on various laptops.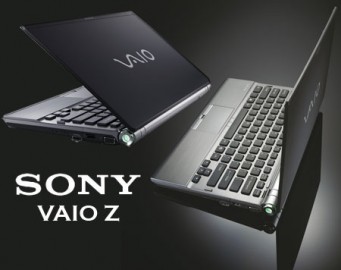 First up is the Z series, which is said to have received, what Sony likes to call the complete "refresh" makeover. The Z series now will have a brand new Carbon Fiber Silver option. Along with the that it will feature an optional LTE mobile broadband built-in and 4G data support service. One of the most encouraging enhancements include latest 2nd generation Intel Core processors ranging from the Intel Core i5 up to i7 with Turbo Boost speeds ranging to 3.50GHz as well as RAID 0 solid state drives.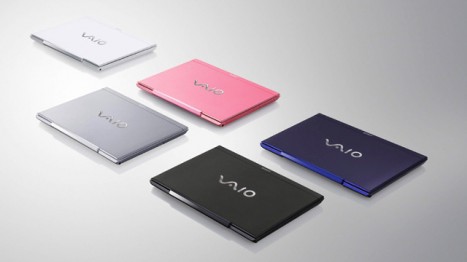 The S series, like Z series is also receiving latest Intel Core processors up to i7. It also includes Hybrid Graphics with a choice between AMD Radeon HD 6470M 512MB VRAM or AMD Radeon HD 6630M 1GB VRAM. The 15-inch model of S series will now come with 15.5-inch Full HD IPS display screen. Both 13-inch and 15-inch of S series will be made available in February.
Both Z series and S series are said to have got improved battery performance. While the E series is also getting CPU upgrade to latest Intel Core processors.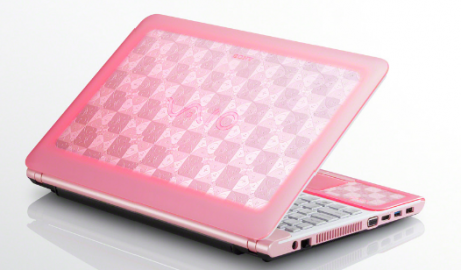 It is the C series that has received most attention due to its attractive Kaleidoscope Pink or Elegant Flower makeover. The design is said to have inspired by Art Nouveau floral pattern, this unique design is achieved on paper by having two different layers for depth. It is totally in sync with the joyful spring mood and is made available both 14-inch and 15-inch models. If a pink laptop sounds too girlish for you to move around, don't forget to have a look at jazzy Geometric Black model, which is sure to attract adrenaline pumped males, the design pattern of geometric model does not only sits pretty on top case but is extended onto the keyboard area as well.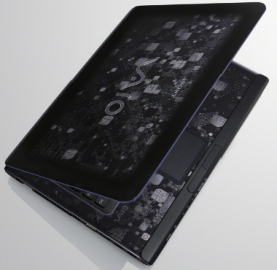 Apart from the changes made mentioned above several software upgrades have been provided as well. These being :
Brand new Media Gallery 2.0 with a new interface and feel, to go with new features for popular social networking services.
The Music Unlimited promotion will be provide 180 days of unlimited music services to first time users for free.
The F Series laptop and L Series All-in-One now will come preloaded with Sony Imagination Studio Multimedia Edition.
Sony Vaio Series Name
Z Series
S Series
E Series
C Series
Prices in INR (Approx)
92,592
13-inch-40,040

15-inch-50,050

Ranges from 25,025 to 39,539
40,040
To celebrate the arrival of spring, Sony is offering a free laptop case to go with purchase of any 14" or 15" in the C series computer. Made of durable nylon outer layer to with with a super-soft interior, this case is originally worth approx INR 2,000.
Acer Inc., a renowned computer company, has made a new addition to its existing Aspire series in partnership with AT&T, an American telecommunication giant. The Aspire series from Acer focuses on maximizing digital entertainment, completion of daily tasks and keeping in touch with your loved ones whether you're logged on from home or travelling.
Acer Aspire A0722 Netbook is a much needed tool for enterprise users, as it claims to find a perfect mix between usability and portability. Aspire A0722 is thin, light weight and is loaded with loads of features that are sure to impress consumers.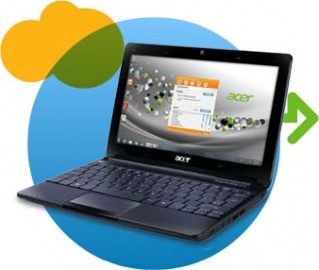 On the outside, A0722 looks very sleek and stylish owing to its exquisite design. It comes with a full sized QWERTY keyboard, high definition graphics and brilliant online backup. A0722 operates on AT&T HSPA+ network, which is said to have 4 times faster data transmission. A0722 also comes with three USB ports, Multi-card reader, a VGA out connector, an Ethernet Jack, a headphone jack and a HDMI-out port.
Donning a dimension of 7.9-inch x 11.22-inch x 1-inch, it boasts of a high definition display of 11.6-inches that offers 1366 x 768pixel resolution. Graphics are supported by ATI Radeon HD 6250 graphics card with DirectX 11 technology. A 0.3MP web cam on front is perfect for video conferencing. A0722 is capable of supporting HDD of up to 320GB. The presence of 4G network encourages faster web browsing whereas the Wi-Fi function ensures wirelessly connected to the internet at all times. Operating on Windows 7 OS, A0722 is powered by the 1GHz AMD C-50 dual core processor and 2GB RAM.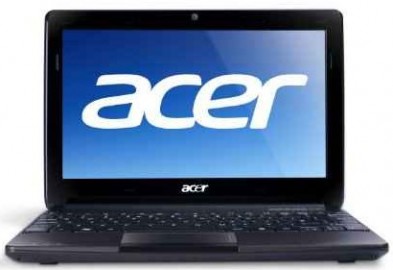 The Acer Aspire A0722 will be available for purchase at approx INR 22,600 without any contract, while entering a contract for two years along with 3GB monthly data plan at a discounted price of INR 2,000. The press release is made available by Acer.
Dell, a NASDAQ listed Texas-based American multinational IT company, has launched a Brand new laptop that goes by the name of, Dell Vostro V131.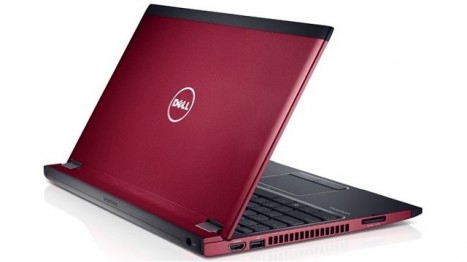 The Vostro series by Dell has been around for a while and garnering positive reviews from consumers, and now Dell has added V131 to the series. Like other laptops in the series V131 also shares a lucerne red finish on the outside, making it a finger print magnet which is made even more evident because of its shiny coating. The interiors have been impeccably done and exhibits a very sober looking black matte coating. V131 is a sleek, ultra-thin and ultra-lightweight Laptop from Dell.
All the major connectivity options are well accounted for, in Vostro V131, with card reader, an HDMI slot and the USB port present on its left side, while the right side consists of two USB 3.0 slots, Ethernet port, a VGA port and a 3.5 mm jack. Like its other Vostro siblings, power slot of V131 is located at its back.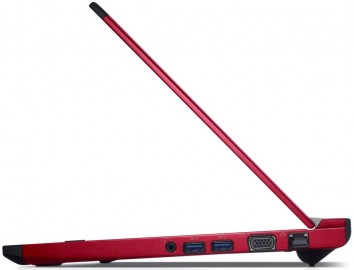 V131 is powered by the Intel's Celeron Dual Core Processor, has a Genuine Windows 7 Home Premium/Professional Operating System, Up to 320GB SATA HD, Mobile Intel HM 67 Express Chipset and a memory of Up to 2GB Single Channel DDR3 SDRAM processed at 1333Mhz.
V131 comes with a 13.3 inch High Definition LED Display with anti-glare and offering a resolution of 1366 x 768.
Specifications:
Processor : Celeron Dual Core
Operating System : Genuine Windows 7 Home Premium, Genuine Windows® 7 Professional
Memory : up to 2GB Single Channel DDR3 SDRAM at 1333Mhz
Chipset : Mobile Intel HM 67 Express
Video Card : 2nd generation Intel Celeron ULV 857 1.10GHz with Intel HD 2000 Graphic
Display : 13.3 inch High Definition LED Display (1366 x 768) with anti-glare
Audio and Speakers : Stereo headphone jack and Microphone jack and integrated digital array microphone, SRS Premium Voice Pro software
Hard Drive : Up to 320GB SATA hard drive (7200RPM)
Optical Drive : Optional External 8X DVD+/-RW
Connectivity : Ethernet, Wireless LAN, Bluetooth v3.0 + High Speed
Ports, Slots & Chassis : Network connector, USB 3.0 (2), USB 2.0 (1), HDMI out and VGA out
Dimensions :329.3mm x 21.0mm(approx) x 237.65mm
Weight : 1.83kg (inclusive of 6-cell battery and HDD)
Dell Vostro V131 is priced at INR 39,990 in India and is available for purchase through various online and shop retailers in India. Only fallback of Vostro V131 is the missing Optical Drive, though external CD/DVD drive can be used.
Snapdeal.com is a well known e-commerce firm based in India that offers discount on various services and products. Ever since its inception, unavailability of laptop category was among most talked about topic among Snapdeal users. With many eagerly waiting for it, Snapdeal management has now integrated laptops deals in their website.


This means that the registered user of Snapdeal now can buy their favourite laptop brands at much cheaper rates. On offer are products from well known laptop manufacturers like Compaq, MSI, Asus, Lenovo, Toshiba, Sony, Acer, HP, Samsung and Dell. Interested buyers can pick up discounts ranging from 1% to 43% depending on the product. Snapdeal.com guarantees product delivery within 10 working days, with loads of payment options, refund policy and return policy in place this could be a hard offer to turn down. For further details on laptop deal available on Snapdeal.com click here.