September 14, 2011 by TD Staff · Comments Off
A good news for iOS users across the world including those in India is that now they can experience smooth video streaming on their devices, courtesy Flash Media Server 4.5 and Flash Access 3.0 software from Adobe.
A great news for home cinema lovers is that of Epson coming up with 2D and 3D full HD 1080p home theatre projectors. Aimed at both home cinema enthusiasts and custom installers, the projectors flaunt some really attractive features, and are very much likely to catch the fancy of the Indian home cinema audience.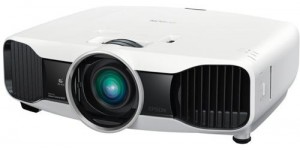 The projectors come with the 3LCD PowerLite Pro Cinema 6010 and Home Cinema 5010/5010e and 3010/3010e.

Features
Full HD
Active shutter 3D
1080p resolution
Bright 3D Drive Technology, driving the panels at 480 Hz and thus boosting the image refresh rate of 240Hz panels. Read more
A notable development for Indian Yahoo aficionados, Yahoo India has launched its video section.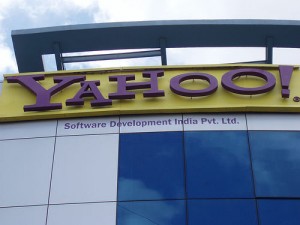 The resourcefulness of the video section can be understood from the status of partners whose content it offers, such as NDTV, Reuters, ANI (news videos from all the three), Zee (including cricket videos from Zee-Ten Sports), Sanskruti (celebrity interviews and events), Comedy Time (stand up comedy videos), The Label (fashion videos), Howcast (How To videos), 'Who Knew?' (trivia videos), All Time Tens (Top-10 countdown videos) and Stupid Videos (funny videos) Read more

Logitech has launched five new Harmony remote controls for the Indian market - Harmony 1100, 900, 700, 650 and 300.

The remote controls boast of features, such as one-touch activity control, full-color touch screen, wireless RF technology and rechargeable batteries, and are very much likely to address various problems that users face while remote controlling their devices.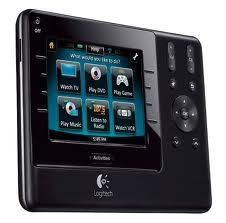 Features of the remote controls:

Harmony 1100 (Winner of 'Best of Innovation' award at the CES 2009) –
Equipped to represent a substitute for 15 remotes
A 3.5-inch large backlit colour touch screen
Equipped with RF (Radio Frequency) wireless capability
Offers customizable commands and icons, helping the user to choose the command he wants on the screen, and also determining the time when he wants the same Read more
Bookurtable.com is well known for offering restaurant reservation and food order services – through Internet and mobile phone – in the Indian cities of Delhi/NCR, Mumbai, Pune, Chennai, Hyderabad, Bangalore and Kolkata. Now the company has decided to boost its service profile by tying up with JustDial, the company that provides online telephone and business listings.

The tie up seeks to cater to users who browse restaurant listings on Just Dial web site for making reservations. Now while browsing the site for a suitable restaurant, the user will find a 'Reserve a Table' text sporting a Bookurtable.com logo against every listing. After he chooses a restaurant, he has to click on the 'Reserve a Table' text, which will redirect him to Bookurtable.com's reservation interface.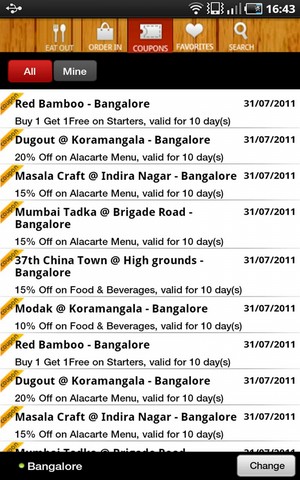 As of now, this facility is available for listings in Delhi, Mumbai and Bangalore.

The benefits of Bookurtable.com's availing service packages include
Real time dining reservation
Call center and CRM
White labelled website with reservation engine
Table management hardware and software
Inventory utilization dashboard
Bookurtable.com claims to have 3,000 restaurants on its listings. Visitors to Bookurtable.com not only have the facility to browse through the restaurant listings and select the one suitable for them, but they can also avail discount offers through the partners of the restaurant reservation service provider. They can even browse the menus, and can order even the preferred dish online.

It is certainly a great news for foodies who love to explore different restaurants, and also for people who enjoy having a meal with their families and friends on week ends or other occasions.

Requirements : Win (All)
License : Freeware
File size : 1.5MB
Freebie Notes is a software that allows you to create electronic sticky notes on your desktop along with an alarm timer. You just have to create the notes and they will automatically get displayed on your desktop within seconds. Read more
Requirements : Windows NT/2k/XP
License : Shareware
File size : 1.6MB
"Eye Care" is a special software that allows you to avoid the strain by allowing you to take breaks in between after every 30 minutes! Don't worry, you can always customize the time period, so there are no restrictions as such. Read more
Requirements : Windows NT/2k/XP
License : Shareware
File size : 12.1MB
Expense Tracker is a tool that allows you to record and have a fine look at your financial transactions with an ease! Here is what you can do with this tool: Read more
Requirements : Win (All)
License : Shareware
File size : 4MB
All My Books: The software is just like a librarian for you!

Just as a librarian organizes your books in the bookshelf, this software organizes our bookshelves into an expedient library so that the users can have a complete browsing experience. To say it in few words, "this software is a library and the librarian in one tool." It gives you the freedom to organize your favorite and most exclusive collection of paper books into an electronic library. Read more
Requirements : Win (All)
License : Commercial Demo
File size : 62.8MB
Adobe Photoshop Lightroom is a perfect program for all the professional photographers out there. It is a perfect way that allows them to import, select, develop, and showcase plenty of digital images according to their preference level and ease factor. You don't have to give a lot of time in sorting out the pictures and then refining them. At the same time, you can save plenty of time for shooting a large quantity and variety of photographs for yourself. Read more