Microsoft has confirmed that its partner Qualcomm will provide SoCs to Windows phone and the announced Windows phone handsets which will soon hit the market. The initial launch of the Windows phone which will be manufactured by Nokia, Huawei, Samsung, and HTC will all use Qualcomm's Snapdragon S4 Plus SoCs in their devices. It comes with 3G/4G World/multimode LTE modem and support Video up to 1080p High Definition quality. It has up to 1.7 GHz Dual Krait CPU and Adreno 305 GPU onboard with an LTE chip making it a very efficient system on a chip solution in the market. It is provided with a MSM8960 chipset. With the upcoming of Windows phone 8 handsets, Microsoft is set to ensure that no manufacturer use other SoCs in the new Windows phones.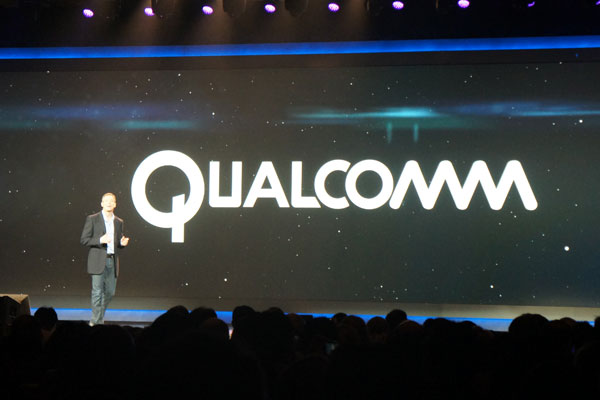 Here is a look at some of the features of the Windows phone 8 handsets:
It is equipped with latest hardware like multi-core chipsets, 3 screen resolutions, MicroSD support and many others.
Allow users to share better using 'Near Field Communication'. NFC support is directly built into the OS.
The device has Internet Explorer 10 for browsing, check mails and connect with friends.
It will allow people to use middleware suites and game engines like Havok and Unreal Engine.
Nokia map technology: It comes with turn by turn directions, map controls, offline map support and NAVTEQ map data.
A complete wallet experience which allows mobile payments and other wallet related transaction to be done through the carrier's SIM card.
Business friendly Windows 8 that provides various office apps, device management, LOB app deployment and many such features.
With the change in the start screen , there is no space left on the right side which gives it a better look.
Microsoft has entered the tablet market after the launch of – Surface tablet. With the launch of Surface, Microsoft seems to give Apple a competition. The tablet is of 10.6 inches in size and is available in two different models. The device comes with Xbox 360 platform, keyboards and mouse. Though Microsoft, in the past has not achieved much applaud for its hardware products but the new Surface tablets seems promising.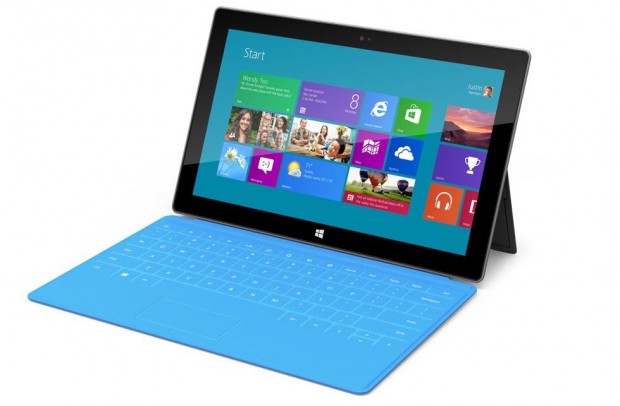 Even if the tablets does well in the market, the company is supposed to release the device with Windows 8 at the end of this year. With the introduction of Surface, Microsoft has directly landed in competition with Apple in the tablet market.
Pros
Microsoft is expected to launch two version of surface tablets, one running on Windows RT and the other on Windows 8.
The tablet supporting Windows RT Operating System weighs 676 gm and is 9.3 mm thin. It comes with a display of 10.6 clear type High Definition and has 31.5 W-h. It can be connected to microSD, USB 2.0, Micro HD video and 2X2 MIMO antennae. It is preloaded with Office '15′ Apps and provided with touch cover, type cover, VaporMG case and a stand. It comes in two variants – 32 GB and 64 GB.
The tablet running on Windows 8 Operating system weighs 903 gm and is 13.5mm thin. It has a display of 10.6 clear type HD and 42 W-h. It can connected throughmicroSDXC, USB 3.0, Video, 2×2 MIMO antennae and Mini Display Port. It comes with touch cover, type cover, pen with palm block, VporMG case and stand. It comes in two models – 64 BG and 128 GB.
Cons
It has been reported that Microsoft is not willing other tablet manufacturers to use Windows 8 in their devices. The company doesn't approve other manufacturers capable enough to well integrate Windows 8 in tablets. Microsoft, in fact didn't allow HTC to manufacture Windows 8 tablets.
This will leave tablet manufactures disappointed and those who create Windows tablets feel upset and might have to spend a lot of money over the new innovation of Microsoft. If Surface tablet is launched at a price near to that of the ultrabooks, then it will switch a whole lot of buyers from ultrabooks to Surface tablets as majority of the customers would go for the touchscreen tablet instead of a laptop. This has sure upset tablet and laptop manufactures like Dell, Lenovo, HP, Acer and others.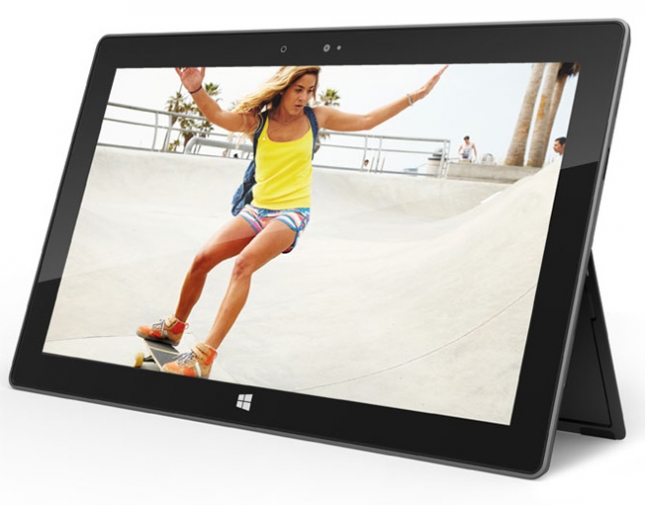 Microsoft is tight lipped regarding the price and availability of Surface tablets. If the company doesn't spill the beans soon, then the users might lose interest in it whereas high price could also be another reason to put off the interest of the consumers from buying the product.
However, Microsoft confirmed that the price of the tablet will be somewhere near to the price of current ARM devices available in the market.
Even though Microsoft's partners are not happy with the company's decision but Microsoft still remains to be a favourite among consumers. The accessories provided with the Surface tablet along with its unique features make it among the most awaited devices by consumers. With such competition, the coming few months may witness a lot of tablet fights between various companies.
For a long period, Microsoft has dominated the software market, it will be really interesting to know how it competes in the hardware market!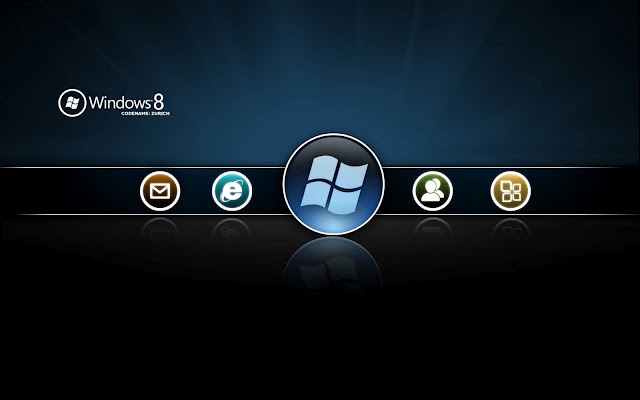 Just when Microsoft was being appreciated for it's ARM friendly version – Windows 8, a report has saddened most of the tablet manufacturers. Microsoft is expected to charge a hefty amount somewhere between $80-$95. When Windows 8 was first introduced by Microsoft, Metro UI was recommended most suitable for tablets. It was expected that Microsoft with its Windows RT concept, along with OEMs will dominate the tablet market putting Apple in a corner. But the news about the estimate amount to be charged by Microsoft for Windows RT has left many tablet manufacturers upset.
It has also disappointed many potential buyers and analysts who were expecting for economical Windows RT tablets. With high pricing of Windows RT, the intentions of Microsoft is clear that it doesn't want to play at a low end in the tablet market. The high price of Windows RT could turn against itself as it will compete with iOS and Android Operating System which doesn't cost a penny and run on various tablets. If go by rumours , it is speculated that Windows RT and Android tablet might have the same specifications but if this happens, then the huge price difference between the two will play a major role in its sales.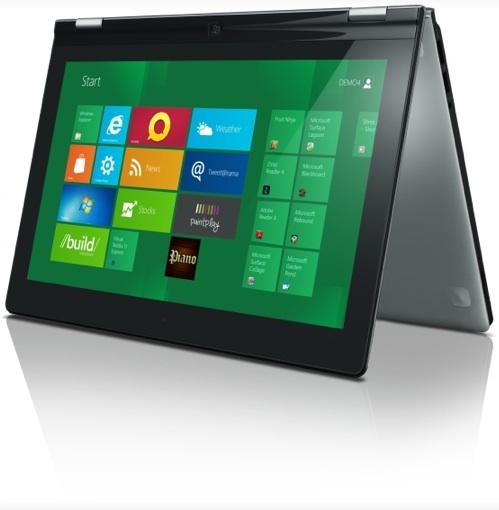 With the hike in price, Windows RT tablets are now expected to be priced between Rs. 30,569 to Rs. 44,490. Tablet manufacturers who were waiting for Windows RT to be crafted in tablets may now have to think twice before doing so.
Windows RT price may has upset many potential buyers but what is your take on it, will you still go for Windows RT tablets instead of Android tablets?
Image Source: /i.i.com.com, cultofmac.cultofmaccom.netdna-cdn.com
Finally Microsoft has raised the curtain on Windows 8, its next generation operating system.
However, it is likely to take around 1 year more for an official release.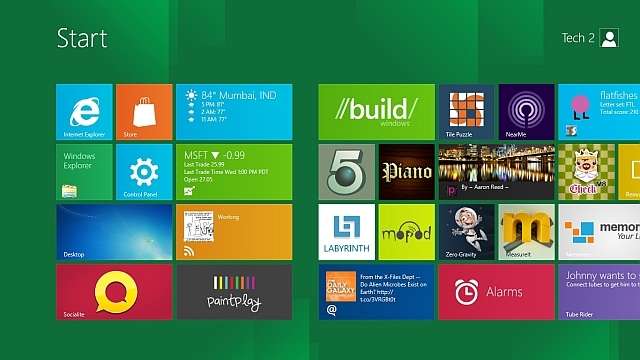 Key features
An ARM-based Windows 8 device
Is compatible with both tablets and PCs
Boasts large and colourful tiles, and not small icons that have been the practice so far
Offers the user to control functions through touch and gestures
Any machine compatible with Windows 7 is to be compatible with Windows 8
Able to run on processors currently meant for smartphones, tablets and other devices
Natural and fluid switching between running applications
A Metro UI without window controls, title bars and menus, thus boasting a minimal interface making it perfectly compatible with feed readers, Twitter clients and games
A bottom scrollable meant to help the user pan through applications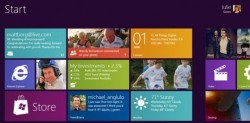 The arrival of Windows 8 is undoubtedly a thrilling news for all tech lovers, with the features promising a better Windows experience.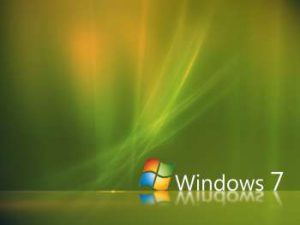 Microsoft launched its highly-anticipated product Windows 7 on Thursday 22, October across the world. Now, the company has given a break to Indian market by slashing down the prices of the newly launched product. Read more
During the recent launch of Windows 7 Release Candidate, Microsoft has disclosed that it will be coming up with Windows 7 in the month of December. Last year in the month of November, Ina Fried of Beyond Binary also said that Windows 7 will be out in December of 2009.
Bill Veghte, Senior Vice President, Microsoft Windows Business notes said, "Windows 7 is expected to hit the market before the holiday season". Read more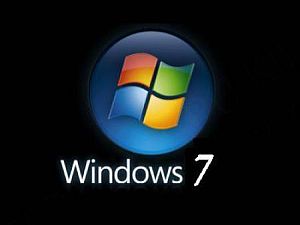 Microsoft Corp. recently announced a new version of Windows 7 operating system. The new version also known as a 'release candidate' or RC, will be made available from next week.
Windows 7 is considered to be a successor of the unpopular Windows Vista. Program developers and IT professionals will be able to download the new version by subscribing to the MSDN and Technet network from April 30. Read more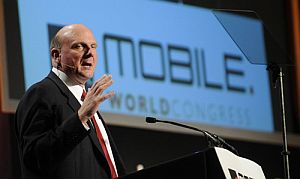 Windows Mobile 7 will be available sometime in the year 2010, that is what Microsoft's CEO Steve Ballmer recently confirmed. It was not long back when Windows Mobile 6.5 was announced at Mobile World Congress and just after a week or so, a new announcement has made its mark on the cards! Read more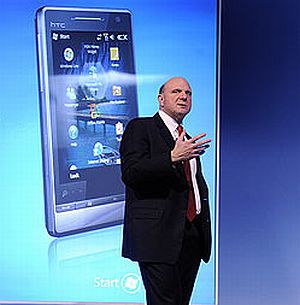 Hot news from Mobile World Congress (MWC) in Barcelona: Microsoft has announced a new marketplace for Windows Mobile apps. Read more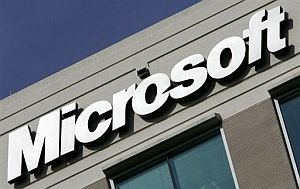 NEW YORK, USA: Microsoft Corp is planning to offer new programs and services for mobile phones, including an "online bazaar" for software, the Wall Street Journal reported on Sunday.
The online bazaar would be for phones running Microsoft's Windows Mobile operating system, the Journal said, citing people familiar with the matter.
Microsoft will also soon offer its latest version of Windows Mobile, which the report said would have a "more sophisticated interface." Read more