Asus has launched two new monitors from their Designo range – MX279H and MX239H monitors. These displays have an ultra slim design with integral sundial-inspired stand that occupies minimum amount of space. With edge-to-edge bezel-free screens, these displays provide a stylish addition to any desktop.


The monitors feature a sundial-style stand design and come with dual HDMI inputs, which offer extensive connectivity options. The displays are built on panel IPS backlit LED and a viewing angle of 178 degrees both horizontally and vertically with good color reproduction. Both models are just 14.5mm thick on the MX239H and 17.5mm on the larger MX279H. Asus' Sonic Master technology, is co-developed with Bang & Olufen ICEpower audio, the ASUS SonicMaster technology delivers incredible audio fidelity.


Here is a look on some of the specifications of both the monitors:


Panel size 23"/27" Wide Screens, WLED/iPS
Response Time 5ms (Gray to Gray)
Optimal resolution 1920 x 1080
Input Dual HDMI 1.4, DVI, D-Sub, Earphone jack, PC audio-in jack
ASUS Smart Contrast Ratio (ASCR) 80,000,000:1
Viewing Angle i780(H)/i78°(V)
Audio Built-in speakers with B&O ICE power
Asus Designo monitors are available in two sizes – MX279H (17.5mm) and  MX239H (14.5mm ). The price of these monitors have yet not been disclosed.
Viewsonic has come up with new range of tablets, monitors and 3D ready projectors. The three tablets launched by it are ViewPad 7x, ViewPad 7e and ViewPad 10pro. The 3D monitors launched comprise V3D245 and V3D231. The 3D ready projector is dubbed as PJD5523w. Features-
ViewPad 7x
Android Honeycomb version 3.2
Nvidia Tegra 2 Dual Core A9 1GHz processor
7 inch multi-touch capacitive screen, boasting a pixel resolution of 1024 x 600
8 GB of internal memory
An external memory expandable up to 32GB through microSD card slot
A 5MP primary camera
A 2MP secondary camera
1080p full HD capacity
DLNA
NEC has launched P241W and P241W-BK-SV, desktop multisync monitors that have caught attention for their cutting edge technology.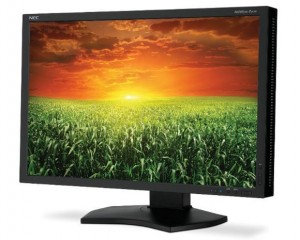 Features:
P241W
A 24 inches widescreen monitor, boasting a resolution of 1920×1200 resolution
e-IPS panel, boasting 96.7% of the sRGB colour gamut (thus making it an ideal bet for graphic professionals)
Simultaneous utilization of two computers through DisplaySync Pro and the integrated USB hub, with the latter functioning as a KVM device
1000:1 static contrast ratio
A maximum brightness of 360 cd/m²
8ms GTG response time
Compatibility with internal programmable 14-bit 3D lookup tables (LUTs) for calibration
Five programmable Picture Mode profiles
Picture in Picture and Picture by Picture capabilities Read more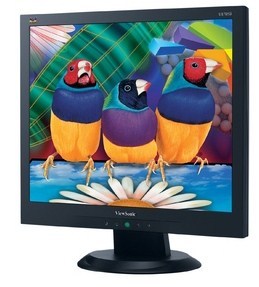 Viewsonic, a leading global brand in display technology, recently launched 27-inch Full HD- Monitor in India. The Viewsonic VX2739wm LCD Monitor boasts of high dynamic contrast ratio of 100,000:1 with an amazing response time of 1ms. This means that broadcast quality picture is delivered in no time with blur-free video. This new offering from Viewsonic is claimed to be world's first 27-inch 1ms monitor with features to die for. The sleek design, fast response time and diverse connectivity options is sure to make a deep connection with the heart's of millions of Indians. The LCD Monitor has a 1080 panel with HDMI, DVI, VGA inputs and 4-port USB hub. The dynamic contrast ratio of 100,000:1, gives crystal crisp images while the SRS Premium Sound produces superb sound making it an brilliant product. Equipped with ECO-mode, it can save up to 35% energy. The screen of VX2739wm is 22-inch wide color TFT Active Matrix WUXGA LCD display. It has an anti-glaring coating. The widescreen panoramic 16:10 aspect ratio of Viewsonic's 27-inch LCD monitor is an ideal product for internet enthusiasts, movie fans, and power gamers. The widescreen ZSXGA format allows one to work on two documents or applications at same time.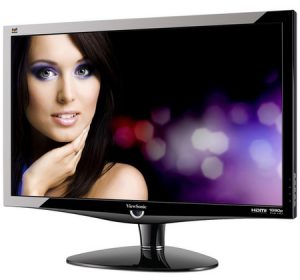 Let's compare between a latest Monitor and a LCD on wall. What do you like in these two? Of course , you will say both have same qualities and features in terms of technology. But wait a second! Do you know, a brand new monitor is quite affordable in price in comparison to a LCD. By the way, everyone has its own choice. So, here is a news for you to choose and buy a brand new VX2739wm- a 27 full HD Monitor with 1 MS response time by ViewSonic. This brand-new and latest monitor have 1080p Full HD panel. However, this product from View Sonic has a 1ms response time with built-in speaker which provides SRS Premium Sound.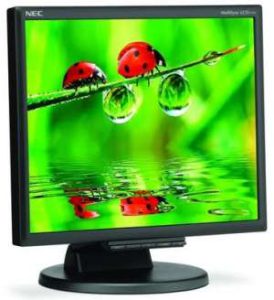 NEC, the American display solutions company and a leading provider of commercial LCD display and projector solutions is launching a brand new 17inch MultiSync monitor. It is made specially for persons working in the IT sector,corporate and educational sector. This latest product was just announced to their already long lineup of devices. It has a standard aspect desktop display. Read more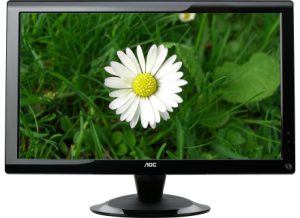 The AOC 2436Vw is an eco-friendly of 24-inch LCD monitor rolled out by AOC. This lovely monitor comes with resolution of 1920 x 1080 pixels and features 60,000:1 Dynamic contrast ratio, 5ms response time. Further, the device offers 300 cd/m2 brightness and consumes no more than 49Watts of power. Read more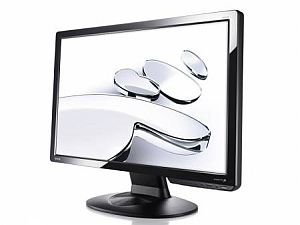 BenQ has unveiled the four models of its new G series LCD monitors. These monitors have an aspect ratio of 16:9, a high dynamic contrast ratio of 40.000:1 with a response time of 5ms. The four models introduced in the series are BenQ G920HDA, BenQ G2020HD, BenQ G2220HD and BenQ 2410HD. Read more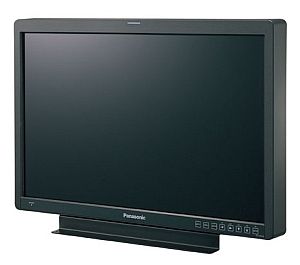 Panasonic has launched its new LCD HD production monitor – the BT-LH2550 – with an advanced In-Plane Switching (IPS) panel and full1920 x 1200 HD high resolution.
Here are its features:
Offers six color space settings – SMPTE, EBU, ITU-R BT.709, Adobe 2.2, Adobe 1.8 and D-Cinema.
The monitor's image processing engine has a three-dimensional look-up table (LUT).
Advanced IPS panel.
1920 x 1200 resolution and 10-bit processing circuit.
Ultra-faithful color and exceptionally clear video.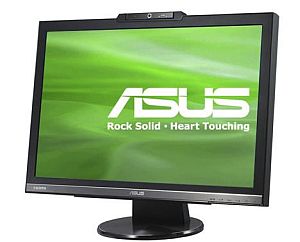 Asus has come out with VK266H 25.5" widescreen LCD monitor that supports 1920×1200 high resolution, full HD 1080P video playback through an HDMI input. The company has used its Splendid video intelligence technology that utilizes a color engine for analyzing the properties of video content being played back as well as optimizes the image quality to give the best visual results.
Vinay Shetty, Country Head, Component Business ASUS India said, "The new monitor marks our entry into the LCD segment in India. It is perfect for the users who want high definition visuals to satisfy their personal entertainment needs. The monitor is designed to primarily cater to gamers and other cinema lovers who are looking for more than what a regular LCD monitor offers. The company will be launching the whole new range of LCD monitors in the Indian market soon". Read more