The software security brand, Symantec's researchers warn people about a Trojan named Milicenso which is creating threat to a million of users worldwide. Symantec Blog reported that the Trojan commands the printer servers to print garbage files till the time it run out of paper sheets. It also told that this Trojan was first found in 2010 and it may not be on purpose but a side effect. There are a numerous ways through which Milicenso spreads and is mostly associated with an adware called Adware Eorezo designed to focus French users. India, US and few countries in Europe and South America are affected by it.
Symantec Blog also told, :Trojan.Milicenso may arrive on a compromised computer by various means, such as malicious email attachments or visiting websites hosting malicious scripts. The latter often unintentionally occurs when a user clicks a link in an unsolicited email. We have also encountered quite a large number of samples that appear to be packaged as a fake codec. The Trojan creates and executes a dropper executable, which in turn creates a DLL file in the %System% folder. The dropper executable then deletes itself. It even checks to confirm if it's not executing in a sandbox. The threat also performs Eorezo adware activities to withdraw attention from itself to stop analysis.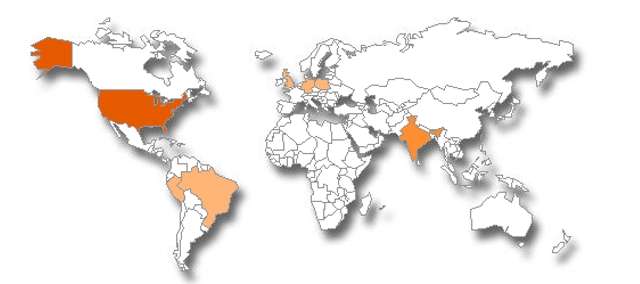 Here is a list of the files created by the Trojan:
%System%\[RANDOM FILE NAME].exe
%ProgramFiles%\[EXISTING FOLDER NAME]\[RANDOM FILE NAME].exe
%Temp%\[RANDOM FILE NAME].exe
%System%\[RANDOM FILE NAME].dll
%ProgramFiles%\[EXISTING FOLDER NAME]\[RANDOM FILE NAME].dll
%Temp%\[RANDOM FILE NAME].dll
The report further said, "Wecontinue to analyze new samples related to this threat and will update our protection coverage as needed. Even as we go to press with this report, we have just learned that SANS have posted further information about a new variant of Trojan.Milcenso. This variant has been modified with garbage padding in the executable designed to help it avoid detection. This goes to show the malware authors are still hard at work trying to spread their warez. Rest assured we are just as determined to stop them. As always, be sure to follow best security practices, and keep your security product updated with the latest definitions."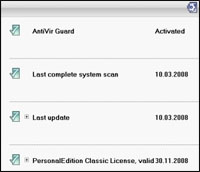 Avira AntiVir Personal is a top class Antivirus that can be downloaded from free of cost. With this, you can easily get rid of malicious programs such as Trojans, back door programs, hoaxes, worms, viruses and dialers etc. Read more
Requirements : Win (All)
License : Freeware
File size : 46.6MB
AVG Anti-Virus, as the name says, is an anti-virus that provides maximum protection for your system. It is just like any other anti virus but the plus point is that its USP of Virtual Device Driver that loads into memory on Windows startup. Here are its features: Read more
Requirements : Win (All)
License : Freeware
File size : 0.4MB
Anti-Malware Toolkit is a software that lets its users automatically download all the necessary programs for their computers so that they can clean their systems at a regular interval of time. It also helps them to enhance the performance of their PCs with an ease. The program is offered by Lunarsoft and is especially meant for the purpose of removing unwanted malware from your computer. Read more
Requirements : Windows NT/2k/XP
License : Freeware
File size : 6.8MB
Malicious Software Removal Tool is a software by Microsoft that scans your system for any kind of infection against a majority of malicious software such as Blaster, Sasser, and Mydoom and even assists you to remove the infection if it is found in the system. Read more
Requirements : Win (All)
License : Shareware
File size : 75MB
No matter whether you are at home or away, this amazing security software safeguards your online transactions, data, identity, unauthorized change prevention, as well your important files and folders with a comprehensive protection. It is powered by PC-cillin Engine, that allows its users to get all the advantages that a proven security software is arrayed with. Be it theft protection, data theft protection, recovery of all the files, Wi-Fi validation or what so ever. If you will download version 17.0.1305 then it may include unspecified updates, enhancements, or bug fixes as well. Read more
Requirements : Win (All)
License : Commercial Demo
File size : 6MB
R-Studio is an assertive recovery program that supports FAT12/16/32, NTFS, NTFS5, UFS1/UFS2 (FreeBSD/OpenBSD/NetBSD), Ext2FS/3FS (Linux) file systems and functions on local and network disks (Win95/98/ME/NT/2000/XP/2003/Vista, Linux and UNIX). The different areas covered by this program are:
Requirements : Win (All)
License : Freeware
File size : 19.6MB
Graugon Anti-virus is a spyware, virus scanner, adware and remover with an up-to-date virus databases. It will efficiently search and remove all the viruses and malware on your computer. The anti-virus will neatly make a list of all the malware present in your system and remove then with an ease. Removal of all the malware will boost up the performance and efficiency of the system. Latest versions of the anti-virus also include unspecified updates, enhancements and bug fix.