Mercury launched the new mTab Rio adding to its mTab range of tablets. Mercury had earlier launched mTab Neo 2 tablet. Mtab Rio runs on Android v4.0 (Ice Cream Sandwich) Operating System. However, mTab Neo2 and previous tablets of Mercury couldn't deliver a good picture quality but the company assures of providing better display quality this time. Mercury mTab Rio has been provided a 9.7 touchscreen display and is powered with a 1.2GHz processor.
Google has finally launched its most awaited tablet – Nexus 7 in the market. Nexus 7 is the first and only device which will run on Google's latest Android Operating System – Jelly Bean. With the launch of the tablet, Google has confirmed the Android version of the device as 4.1.
The tablet can be purchased from Google Play and is currently available in US, UK, Canada and Australia. The consumers will be provided a $25 credit coupon for movies and magazines in Google Play on ordering Nexus 7. Senior vice president of mobile and digital content, Andy Rubin informed, that the device will start shipping from mid-July.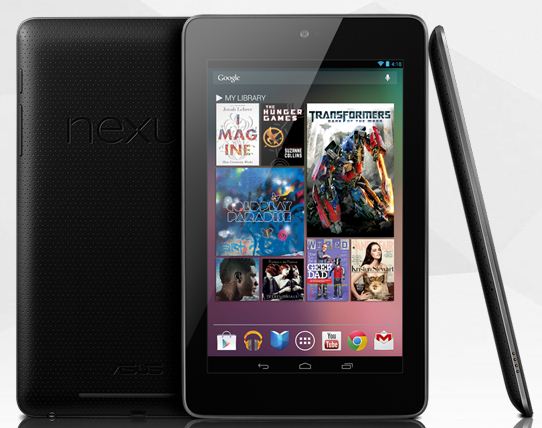 Here is a look at some of the specifications of the device:
Android v4.1 (Jelly Bean) OS
Nvidia Tegra 2 Quad Coreprocessor
Nvidia Tegra 3 chipset
HD video with 720p
8/16 GB internal storage & 1GB RAM
1 GB RAM
7 inches Capacitive Touchscreen IPS HD LCD Display
1280×800 pixels resolution
1.2 Megapixels
Wi-Fi 802.11 b/g/n and NFC connectivity
Audio jack of 3.5mm,Micro USB port 2.0
4325 mAh Li ion Battery
Talk Time: up to 10 hours
Google has launched the device with a 1.2 Mega Pixel camera and has not provided a rear camera, seems the company might have skipped the cost while disabling this feature of the tablet. However, the tablet will run on the latest Android 4.1 OS. Nexus 7 comes with Google Chrome as its default browser along with 18 input languages and a keyboard to predict words as users type.
Google Nexus 7 is priced at $199 (8 GB) and $249(16 GB).
iBerry India is set to introduce the new Auxus AX01 tablet in the Indian market. The Indian wing of the Hong Kong based electronics manufacturer has planned to launch the device in the first week of July.
Auxus AX01 runs on Android 4.0 (Ice Cream Sandwich) and sports a 7 inch capacitive touchscreen display. The tablet is powered with a 1 GHz ARM Cortex A8 CPU and comes with a dual Mali-400 graphics engine with support for OpenGL 2.0. It has a 0.3 camera in the front for video conferencing.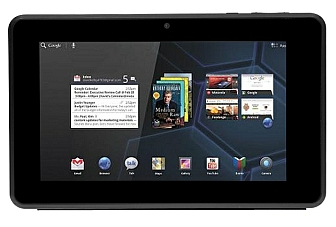 Here is a look at some of the specification of the soon to be released tablet by iBerry:
Android Ice cream Sandwitch (4.0)
7.0 inches touchscreen display
ARM Cortex A8 with dual Mali-400 graphics engine processor
1.0 GHz Single core processor speed
4 GB internal storage with 1 GB RAM
3.5 mm Audio Jack
800 x 480 pixels screen resolution
2 Mega Pixel rear camera
0.3 Mega Pixel front camera
WLAN 802.11 b/g/n Wi-fi
Bluetooth 3.0
Micro-USB port
In a report by IBN Live regarding the tablet, it was stated,"will be available through the online retail network and retail sale partners of iBerry in various cities across India. The tablet comes with a one-year comprehensive warranty which will be handled by company's service network throughout India".
The other tablet launched by iBerry is Auxus AX02 that runs on Ice Cream Sandwich. However, BT07i is the first tablet launched by iBerry in India which runs on Gingerbread OS but was later upgraded to Ice Cream Sandwich OS. Auxus AX01 is the latest tablet to be launched by the company.
iBerry Auxus AX01 tablet is priced at Rs. 5,990.
Mobile manufactures all over the world seem to have an obsession to run their phones on the Android Operating system. Now, joining the party is iBall with its Andi Phone series to run on Android. The company introduced Andy 2 in the beginning and now has launched Andi 3e and 4d in the market.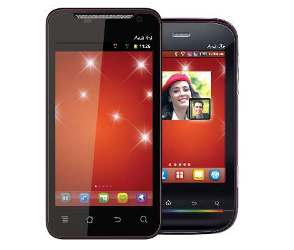 Andi 3e
Andi 3e is provided with four capacitive touch buttons and a breathing light. The breathing light glows on functions like SMS, music or on receiving incoming calls. The smartphone runs on Android v 2.3.5 Gingerbread Operating System and sports a 3.2 inch capacitive touchscreen display.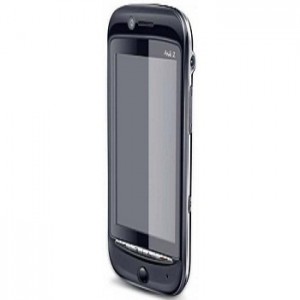 Here is a look at some of the specifications of the phone:
MicroSD card slot, expandable up to 16 GB (T-Flash)
3.2 Mega Pixel camera
Android v 2.3.5 Gingerbread OS
650 MHz processor
FM radio
GPRS, EDGE, Wi-fi
2G and 3G enabled
Dual SIM and Dual stand by
GPS enabled
Li-Ion 1400 mAH battery
Multi Format Music Player
Bluetooth with A2DP
Andi 4d
Andi 4d is powered with a 1GHz processor and is equipped with a 5 Mega Pixel camera. The smartphone sports a 4 inch touchscreen display and comes with G-sensor, proximity sensor and a light sensor.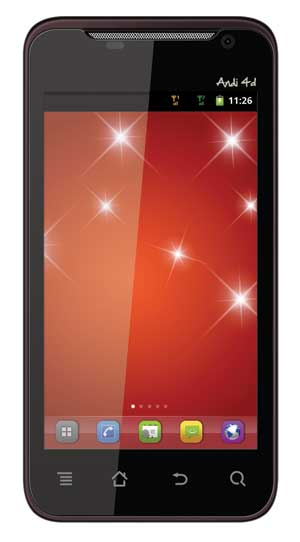 Here is a look at some of the specifications of the phone:
Android v 2.3.5 Gingerbread OS
1GHz processor
4-inch capacitive touchscreen display
5Mega Pixel camera
Dual SIM
2G, 3G and Wi-fi enabled
Bluetooth
GPS enabled
32 GB expandable memory
However, looking at the current mobile market situation in India, these phones seem to face a tough competition from phone manufactures like Samsung, Micromax, LG, Spice, Lava – all of which have handsets available in the market ranging around 10k mark. iball Andi 3e and Andi 4d are priced at Rs. 6,990 and Rs. 9,490 respectively.
With these new smartphones launched by iBall at such an affordable price, will you be interested in buying them?
The weblog Gizmodo Australia disclosed a training document that lists the features and pricing of the upcoming Nexus 7. The details confirm the previous rumours regarding the specifications of the tablet as true. As reported earlier, Nexus 7 will run on a 1.3GHz with a quad-core CPU and a 12-core GPU and the device will be powered with a Nvidia Tegra 3 processor. The system on a chip of the tablet will come with 1 GB RAM available in two categories based of its internal storage – 8 GB and 16 GB. It will be the first NFC supported Android running device equipped with Google Wallet and Android Beam. With a resolution of 1280 x 800, the display will feature an IPS panel with a 1.2 Mega Pixel camera in the front to support voice conferencing. However, there is no mention about the rear camera which indicates that Google might have skipped the cost while disabling this feature of the tablet. In fact, no information about the battery back up has been mentioned but it is expected the device to provide a back up of 9 hours.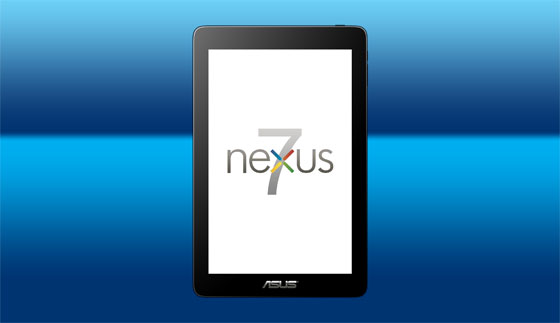 It has been confirmed in the document that the tablet will run on the upcoming Android Operating System 'Jelly Bean'. However, there is no mention about the version of the Android OS but the reports about the version of the Operating System has already been leaked confirming it as 4.1 instead of 5.0. The name of the device has also been revealed in the document as Google Asus Nexus 7 where the digit 7 is in reference to the 7 inch display of the tablet. When Asus displayed its Eee Pad MeMO at CES, the rumours regarding Google to soon release its tablet started flowing. Now, when the rumours are turning out to be true, the wait of Google I/O will be highly anticipated which will start from 27th June, 2012 till 29th June 2012.
Google Asus Nexus is expected to come in two models on the basis of their internal storage – 8 GB and 16 GB. The 8 GB model is estimated to be priced at $199 (approx) and the 16 GB model at $ 249 (approx).
Zync has launched Z-990 tablet in Indian market. The tablet comes with a sleek design and runs on Android 4.0 (Ice Cream Sandwich) Operating System. It is powered with a single core Vivant GC340 mobile processor and sports a 7 inch capacitive touchscreen display screen. The device has a mattel finish in the front and enamel finish in the rear.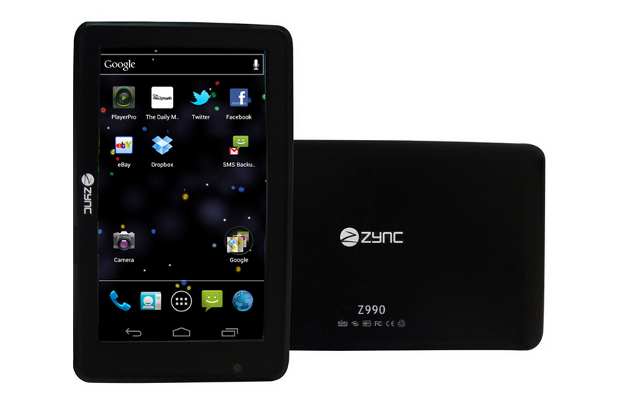 Here is a look at some of the specifications of the tablet:
7 inch capacitive touch screen display
Front facing camera
720p High Definition video
WiFi (IEEE802.11(a/b/g/n)
Supports external 3D dongles
Android 4.0 (Ice Cream Sandwich)
1.2GHz Processor
4 GB internal memory
Up to 32 GB expandable memory
5 point multi-touch
Stereo speaker
3D Graphics OpenGL 2.0
Motion Sensor Support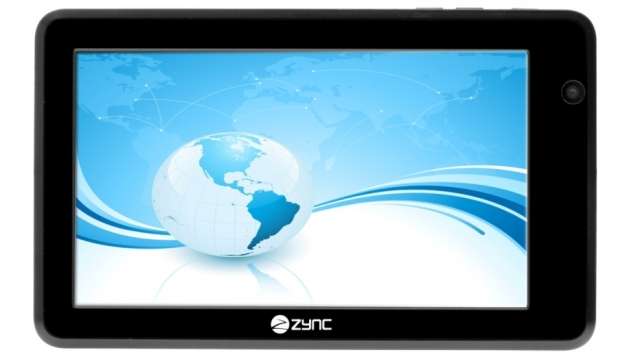 Director of Zync Global, Ashish Garg stated, "Riding on the success of our first ICS tablet, we at Zync have thoughtfully an enhanced version of the tablet which will enable consumers to experience better processing speeds and capacity. Our strategies has been able to provide unique product offerings coupled with distinctive value additions to customers and our tie-up with BigFlix and Ibibo extends our presence for tapping the youth fever in India."
Zync Z-990 Plus is priced at Rs. 6,400 in India.
Jabra has introduced clipper bluetooth stereo headsets in the Indian market. The headsets are available in different vibrant cool colors. It provides wireless music and an amazing sound quality.
It can be connected to two different devices simultaneously. While it is plugged to a music player, it can also be connected to a mobile phone. It comes with the feature of play, pause and skip tracks. Jabra Clipper is quite handy as it can be clipped on a collar, shirt or can be carried inside the pocket. It provides a clear and noise free sound quality and is durable and stylish.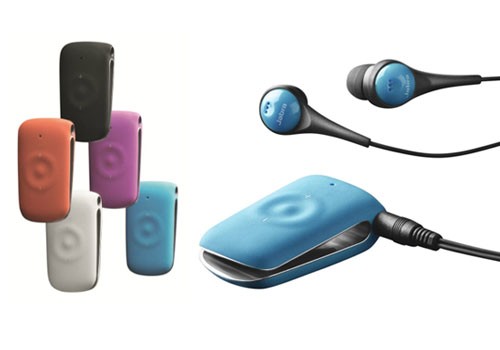 Here is a look at some of the features of the headset:
Wireless technology
Bluetooth 2.1 + EDR specification
Up to 8 paired devices
2 hours charging time
Up to 6 hours talktime
Up to 8 days standby time
10 meters operating range
Hi frequency response
Omni-directional microphones
Auto pairing
Music streaming
USB charging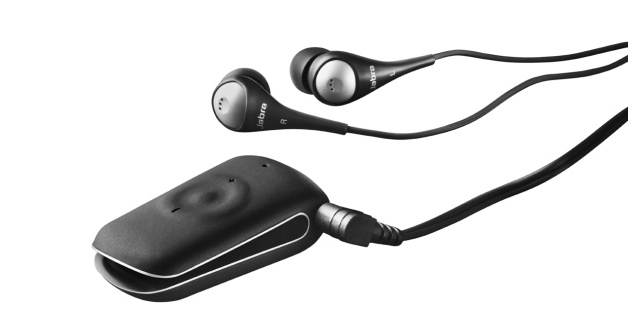 The bluetooth headsets comes with an AC charger, ear buds (M & L size), a quick start manual, a warranty leaflet, certifications and warning leaflet with its purchase.
Head of Sales, South Asia Region, GN Netcom, mobile products buisness, South East Asia, Ann Goh stated, " As mobile music becomes more popular across Southeast Asia in tandem with increasing adoption of smart phones, tablets and MP3 players, trend-savvy music lovers look for hands-free audio solutions that match their personal preferences of color, fashion and audio style."
The Jabra clipper bluetooth stereo headset is priced at Rs. 2,899 in India.
Blackberry has launched another smartphone in India – Porsche Design P'9981. The phone was already announced last year and was displayed at Mobile World Congress, 2012. The device runs on Blackberry Operating System 7 and is powered with a 1.2 GHz processor. The phone sports a 2.8 inch TFT capacitive touchscreen display and is equipped with a 5 Mega Pixel camera.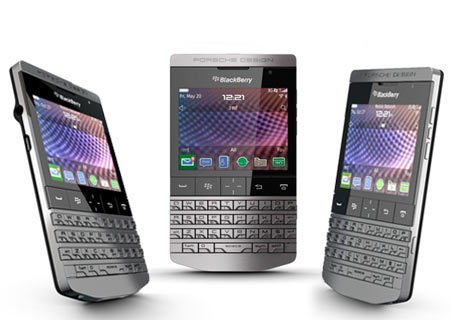 Here is a look at some of the features of the phone:
2G and 3G enabled
2.8 TFT capacitive touchscreen
Blackberry OS 7.0
1.2 GHz processor, Qualcomm MSM8655 chipset
GPS support
8 GB storage internal storage and 768 MB RAM
microSD card slot, up to 32GB
GPRS, EDGE, 3G (HSDPA 14.4Mbps, HSUPA 5.76Mbps), WLAN Wi-Fi, Bluetooth
5 Mega Pixel camera with autofocus and LED flash
Li-Ion 1000 mAh battery
Stand by: up to 348 h
Talk time: up to 5 h 30 min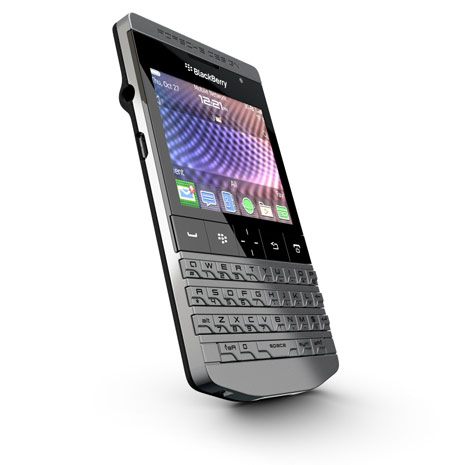 The phone is provided with an optical trackpad and a Qwerty keypad. The device constitutes various other unique features like multitouch input method, accelerometer sensor, active noise cancellation, geo tagging, face detection, image stabilization and many such features.
Dr. Juergen Gessler from CEO Porsche Design Group stated, "The brand new P'9981 smartphone is a milestone product for Porsche Design. It is the representation of the iconic Porsche Design styling philosophy and RIMs technology driven focus, which combine to deliver combined luxury and performance in a smartphone for the discerning consumer."
The Blackberry Porsche Design P'9981 is priced at Rs. 1,39,990. (approx).
Microsoft has entered the tablet market after the launch of – Surface tablet. With the launch of Surface, Microsoft seems to give Apple a competition. The tablet is of 10.6 inches in size and is available in two different models. The device comes with Xbox 360 platform, keyboards and mouse. Though Microsoft, in the past has not achieved much applaud for its hardware products but the new Surface tablets seems promising.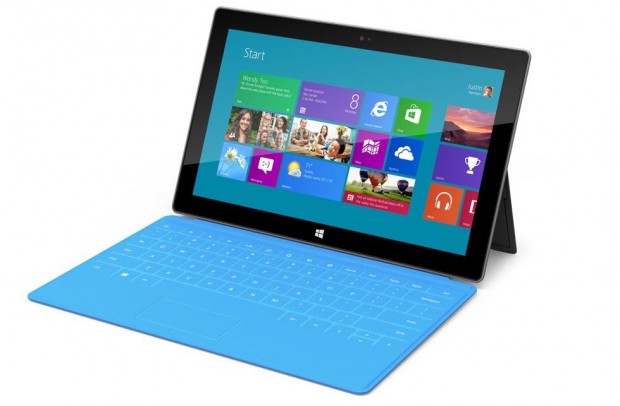 Even if the tablets does well in the market, the company is supposed to release the device with Windows 8 at the end of this year. With the introduction of Surface, Microsoft has directly landed in competition with Apple in the tablet market.
Pros
Microsoft is expected to launch two version of surface tablets, one running on Windows RT and the other on Windows 8.
The tablet supporting Windows RT Operating System weighs 676 gm and is 9.3 mm thin. It comes with a display of 10.6 clear type High Definition and has 31.5 W-h. It can be connected to microSD, USB 2.0, Micro HD video and 2X2 MIMO antennae. It is preloaded with Office '15′ Apps and provided with touch cover, type cover, VaporMG case and a stand. It comes in two variants – 32 GB and 64 GB.
The tablet running on Windows 8 Operating system weighs 903 gm and is 13.5mm thin. It has a display of 10.6 clear type HD and 42 W-h. It can connected throughmicroSDXC, USB 3.0, Video, 2×2 MIMO antennae and Mini Display Port. It comes with touch cover, type cover, pen with palm block, VporMG case and stand. It comes in two models – 64 BG and 128 GB.
Cons
It has been reported that Microsoft is not willing other tablet manufacturers to use Windows 8 in their devices. The company doesn't approve other manufacturers capable enough to well integrate Windows 8 in tablets. Microsoft, in fact didn't allow HTC to manufacture Windows 8 tablets.
This will leave tablet manufactures disappointed and those who create Windows tablets feel upset and might have to spend a lot of money over the new innovation of Microsoft. If Surface tablet is launched at a price near to that of the ultrabooks, then it will switch a whole lot of buyers from ultrabooks to Surface tablets as majority of the customers would go for the touchscreen tablet instead of a laptop. This has sure upset tablet and laptop manufactures like Dell, Lenovo, HP, Acer and others.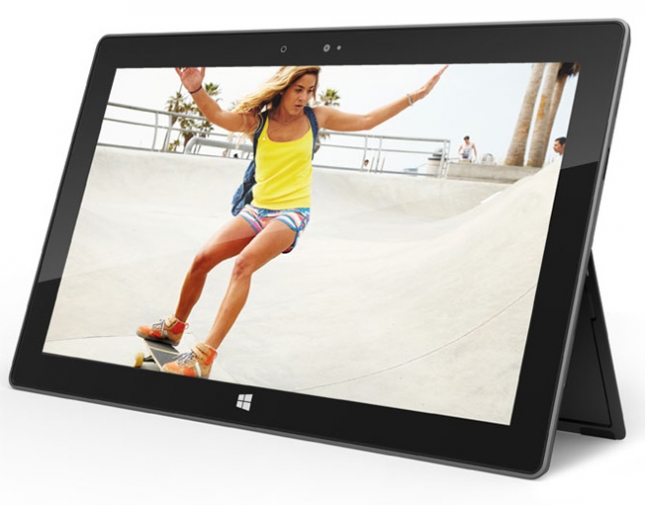 Microsoft is tight lipped regarding the price and availability of Surface tablets. If the company doesn't spill the beans soon, then the users might lose interest in it whereas high price could also be another reason to put off the interest of the consumers from buying the product.
However, Microsoft confirmed that the price of the tablet will be somewhere near to the price of current ARM devices available in the market.
Even though Microsoft's partners are not happy with the company's decision but Microsoft still remains to be a favourite among consumers. The accessories provided with the Surface tablet along with its unique features make it among the most awaited devices by consumers. With such competition, the coming few months may witness a lot of tablet fights between various companies.
For a long period, Microsoft has dominated the software market, it will be really interesting to know how it competes in the hardware market!
Acer has offered the new Iconia A700 tablet with Full HD(1080p) which will allow its users to view content in a detailed and an amazing clarity. With an Nvidia Tegra 3 quad core CPU designed with a fifth battery saver core, the company promises to provide users with better graphics as compared to their previous versions. The device sports a 10 inch screen to provide a rich video quality. The display comes with a 10 finger multi-touch and has an aspect ratio of 16:10. It lands with 1 GB RAM and 32GB of flash storage with an expandable memory of 64GB. The device runs on Android 4.0 (Ice Cream Sandwich) and 1.3GHz version of the processor.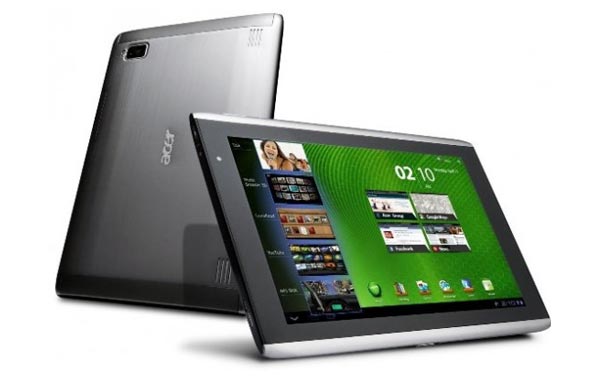 Acer Iconia A700 is quite similar in design to the Iconia Tab A510. The device's left and right edges are equipped with silver plating. It has a a volume rocker on the top edge from, from left to right. It has a display slightly higher than 1080P, at 1920 x 1200, but it will still display 1080P HD games and movies in a standard HD resolution. It comes with a Tegra 3 processor for better graphics and delivers a lot of horsepower to make games look closer to the ones played on consoles.
Here is a look on some of the features of the tablet:
2G and 3G enabled
LCD capacitive touchscreen
Memory
Internal: 16/32/64 GB storage, 1 GB DDR2 RAM
Card slot: microSD, upto 32GB
Camera: 5 MP, 2592 x 1944 pixels, autofocus, LED flash
Android OS, v4.0 (Ice Cream Sandwich)
Sensors: Accelerometer, gyro, proximity, compass
Battery: Li-Ion 9800 mAh with a talktime upto 10 h
A-GPS support
Dolby Digital Plus sound enhancement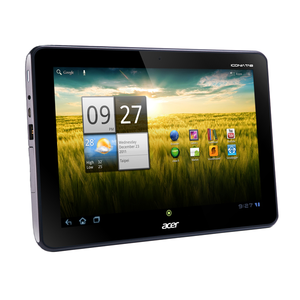 The tablet also consist a 1 Mega Pixel camera snapper facing in the front which can be used for video conferencing. It also constitutes various other features like microUSB v2.0, USB v2.0, Email, Push Email, IM , HTML Browser, Adobe Flash, GPS support, Geo-tagging, YouTube, Google Talk, Picasa integration, Google Search, Maps, Gmail and Active noise cancellation with dedicated mic. The device is pre-installed with Polaris Office 3.5 for users to read and edit documents while on the move.
Acer Iconia A700 tablet is expected to be priced at Rs.25,040 (approx).