Wynncom is soon going to enthrall Indian consumers with its new mobile handset model dubbed Wynncom W151C. The handset will be flaunting both MP3 and MP4 features, thus making it one of a special interest for music lovers.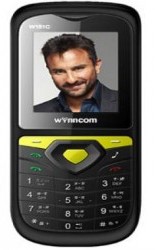 Features and specifications-
A 4.6 cms (1.8 inches) TFT display
GSM networking technology
Dual SIM ( GSM + GSM ), along with dual standby facility
GPRS, offering quality Internet services
Compatible with Bluetooth
8 GB + 2 GB expandable external memory, backed by dual T flash memory card
A VGA camera, boasting an image resolution of 640 X 480 pixels, while also being equipped with Digital Zoom
FM Radio with recording facility
A 3.5 mm audio jack
Dual LED Torch
Mobile Tracker
File Protection
Schedule SMS
Gaming features
Multi language support
An 1800 mAh battery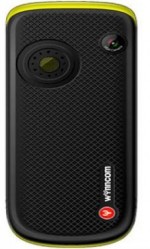 As of now there is no official announcement on the expected price of the handset in India. However, let's hope that its price will not become a dampener for consumers who would love to lay their hands on it.
HTC has launched Sensation XE, a smartphone flaunting a feature that you do not come across in every handset in the market- Dr Dre's Beats Audio.
The handset actually reflects HTC's endeavour to tap into handset users' fascination for products equipped with high end music facilities. And it undoubtedly appears to be a smart move in terms of business strategy.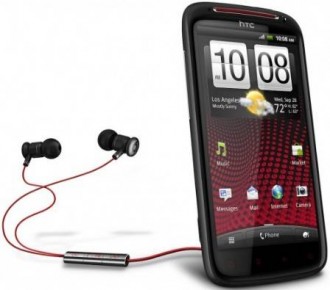 The other features and specifications of the smartphone:
Compatible with both 2G and 3G networks
Here comes an awesome gift for Indian PC users, from the Indian arm of the reputable Chinese IT player Lenovo. Have you guessed what we are referring to? If not yet, then it is Lenovo IdeaCentre B320 that we are talking about.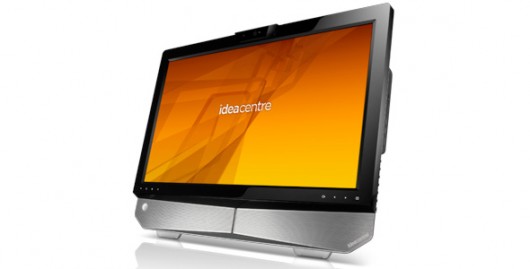 There is not an iota of doubt that IdeaCentre B320 is a 'wow' product in ways more than one. A 21.5-inch full HD multi-touch screen makes it a powerful member of the All-In-One PC family, and it poses itself as an ideal product for consumers looking for TV enabled PC.
Let's have a more detailed look at the features and specifications, and you will have a better idea.
OneKey TV, which can transform the 21.5-inch full HD multi-touch screen into a high-definition TV by virtue of just one click of a button
Meticulously engineered hardware mechanism, backed by a 2nd generation Intel Core i3 processor
A notable storage capacity:

500GB Hard Drive
3GB DDR3 RAM expandable up to 8GB DDR3 1333Mhz memory

USB 2.0 connectors:

2 USB 2.0 connectors on side
4 USB 2.0 connectors on rear
1 USB 3.0 is optional

High energy and time efficiency: Boasts integration of Lenovo Enhanced Experience 2.0 for Windows 7 with RabidBoot technology, which facilitates faster start-up and shutdown times (and enhanced multimedia experience, as well)
High quality multimedia experience:

Touch-optimized multimedia applications
SRS Premium Sound audio enhancement

Lenovo HD High-Sense Webcam: It exposes the user to a high quality video chat coupled with facial tracking and image effects
Lenovo Eye Distance System: It ensures that the user's eyes are not affected by the computer ray, by alerting him every time he gets too close the screen
Some other key features:

5-in-1 card reader
Microphone
Headphone
PS2
Local Area Network
HWTV in
AV in
B-Case Card in

So now you have an idea about the class that Lenovo IdeaCentre B320 belongs to. Make no mistake. It's one of those products that are meant precisely for tech savvy people like you, for whom technology is not only a tool to facilitate daily life, but also a means to enhance its charm.

This dazzling gadget is available at INR 37,990/-. Guess it's not a big price given the rich package of fun and utility it is offering.
A great news for home cinema lovers is that of Epson coming up with 2D and 3D full HD 1080p home theatre projectors. Aimed at both home cinema enthusiasts and custom installers, the projectors flaunt some really attractive features, and are very much likely to catch the fancy of the Indian home cinema audience.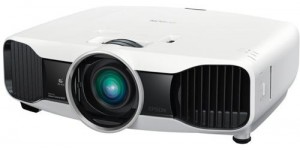 The projectors come with the 3LCD PowerLite Pro Cinema 6010 and Home Cinema 5010/5010e and 3010/3010e.
Features
Full HD
Active shutter 3D
1080p resolution
Bright 3D Drive Technology, driving the panels at 480 Hz and thus boosting the image refresh rate of 240Hz panels. Read more
A great news for gaming/music/movie enthusiasts of India is the arrival of Zebronics 2.1 and Zebronics 4.1, the multimedia speaker duo from Zebronics.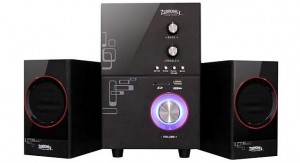 Have a look at the features of the two speakers, so that you can have an idea about what you have at your doorstep now. Read more
Requirements : Win (All)
License : Shareware
File size : 14.9MB
ConvertXtoDVD is a software that allows its users to convert and burn your videos to DVD. The software is extremely easy to install and that's what makes it user friendly. You are just a few blocks away from creating a backup of your movies to DVD playable and then play it on any kind of DVD player. It is as simple as it sounds. Read more
Requirements : Win (All)
License : Shareware
File size : 7.4MB
DVD Rip Factory is a software that allows you to convert the movies (that are in DVD format) into other commonly used video formats, like MPEG-1, MPEG-2, AVI (DivX, Xvid,MP43,YUV…). It is a DVD ripping software that offers its users with an interface that allows you to convert VOB, IFO files into above formats. The interface is extremely easy to use and operate. It is meant for both beginners as well as professionals, thanks to its extremely easy features like: Read more
Requirements : Windows NT/2k/XP
License : Shareware
File size : 7.8MB
DJ Music Mixer is a DJ system as well as a beat-mixing program that allows its users to create their own custom DJ-style music. This application is decked with a diverse range of features like: Read more
Requirements : Linux/UNIX/*NIX
License : Freeware
File size : 2.9MB
I Am The Mighty Jungulator is an awesome audio engine that acts as a perfect platform for the music lovers out there to fuse DJ, synthesizer and sampler into one real-time instrument. All his can be done in a very quick interval of time. The features are extremely easy to use, the comfort factor is maximum and the users are never trapped in complicated features like other softwares of the same kind! This software allows the users to manipulate multiple audio samples at the same time, without even losing a single second ever. The software is also arrayed with generative algorithms so that the users don't have to get into every minute detail manually. The software takes care of every creative need automatically and with brilliance. Read more
Requirements : Win (All)
License : Freeware
File size : 2.3MB
KraMixer DJ Software is furnished with latest technology softwares to allow its users have the best DJing experience of all time. The software makes use of FMOD sound engine to offer the best sound quality for DJs of all levels! The software is also recommended by a majority of professional DJs as well, keeping in mind the extreme user-friendly features of this software in mind. This sound engine is also used by Playstation 2 and XBox game authors as well. Read more