MSI 6 and 7 series motherboards have acquired official Windows 8 certification by Microsoft. MSI showed various mainboards which met Windows 8 certification requirement during the Computex exhibition this year. It displayed numerous Windows 8 features during the event and now MSI mainboards are officially certified by Microsoft. MSI has also become the only leading motherboards manufacturer to run 3D mark for Windows 8 on their certified mainboards. The Z77 based Z77A-GD65 and the H61 based H61M-P22(G3) and H61M-P31(G3) are the current motherboards that have been certified so far. MSI is expected to add more names to the list soon.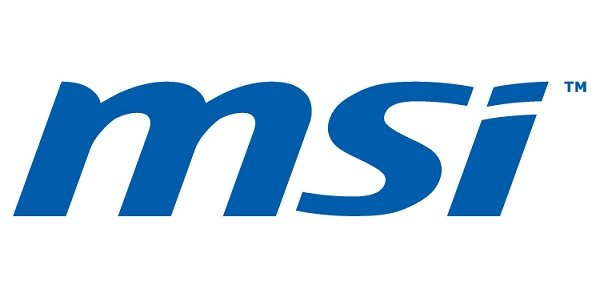 MSI is the first company to introduce the Thunderbolt-based motherboard. With this motherboard, the users got rid of device connectivity problems like slow data transfer rates, each device asking for its own connection port and due to less bandwidth, the drop in the transfer speed during sending and receiving files. This technology helped in attaining a large bi-direction 10 Gbps bandwidth allowing coinciding connection of high resolution monitors, storage devices including a graphic card, helping devices to connect through a single cable.
MSI has also launched new boards featuring Military Class III components. It includes their next-gen DrMOS program, DrMOS II, to provide better heating protection from overclocking. HI-c capacitors with a Tantalum core to save time for almost eight times. The Super Ferrite Choke for enhanced power and the motherboard consists of all solid state capacitors.
With Windows 8 certification, MIS has also cleared the MIL-STD-810G Certification. The presence of OC Genie II helps in instant overclocking of the CPU. Instead of the entering BIOS for tweaking, the application helps in tweaking within Windows itself. The new BIOS comes with full system control, including overclocking, security and information. The expansion slots have have PCIE Gen 3 for the latest Nvidia and AMD GPUs.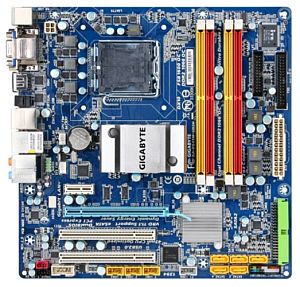 Gigabyte has launched their new Gigabyte GA-EG45M-UD2H motherboard in the Indian Markets. It is made by making use of Gigabyte's Ultra Durable 3 technology with 2 oz Copper for ground and power layers and is built from Intel G45 Express chipset.
Features:
Supports 45nm Intel Core 2 Quad processors and DDR2 memory.
Is decked with 2 ounces Copper and supports Intel's 45nm Core 2 Duo processors.
1600 MHz overclocked Front Side Bus.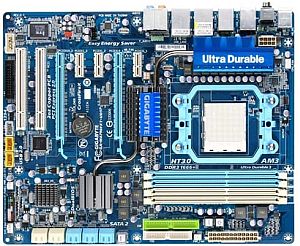 GIGABYTE, has announced the launch of their first AMD "Dragon Platform" qualified motherboard arrayed with next generation AMD AM3 Phenom II processors support, called GA-MA790FXT-UD5P in India!
According to a press release, the new Gigabyte GA-MA790FXT-UD5P sports the following features:
The new AMD AM3 socket and the 45nm AMD Phenom II processors that feature HyperTransport 3.0 and integrated DDR3 memory controller.
8+2 CPU VRM power phase design.
Equipped with the AMD 790FX North Bridge.
Offers Dual x16 PCI-E 2.0 graphics interface to deliver ATI CrossFireX support.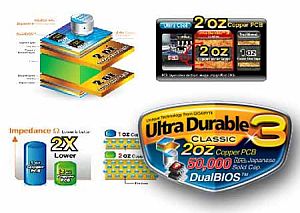 Gigabyte has introduced its latest AMD Ultra Durable 3 Classic Motherboard Technology in India. It has features like "ounces of copper" for power and ground layers. The benefit of copper is that it lowers the system temperature, enhances the energy efficiency and stability for overclocking.
Here are some features of the new motherboard: Read more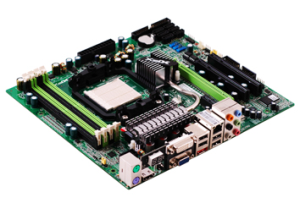 XFX has released GeForce 9300, its new motherboard in India. The motherboard is made of sate-of-the-art CUDA technology, which is the only C language environment that uses core parallel processor power of GPU, to improve applications.
Some features of the new motherboard are: Read more
Asus has come up with the new P6T DELUXE, that utilizes the X58 – Intel's latest motherboard platform.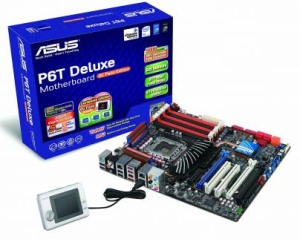 As far as this launch is concerned, Vinay Shetty Business Manager, Components, Asus (India) said, "With the new launch of latest X58 chipset in the Intel Platform Asus reiterates its position as the world's leading motherboard manufacturer by introducing a feature rich motherboard that enhances the use of this chipset and gives the user the right options to overclock and experience real time monitoring of the OC along with EPU and SAS. The P6T Deluxe motherboard also features new innovations in the form of Turbo V and OC palm providing enthusiast users with the right solution for all their overclocking needs.
Features:
Usage of TurboV – an advanced overclocking tool that makes use of a micro-controller to provide precise overclocking adjustments.
Users can adjust the CPU ratio (multiplier) to get immediate CPU upgrades for real-time performance enhancements.
Asus Super Hybrid Engine concept that encompasses the TurboV and EPU technologies.
TurboV to provide adjustments to the NB voltage.
NB-PCIe voltage
CPU PLL voltage and DRAM voltage in 0.02V micro-intervals
Makes use of the Asus EPU technology
This hardware-based feature controls six major components – the CPU, VGA card, memory, chipset, hard drives and the CPU cooler/system fan.
The motherboard is available at leading outlets, at a price tag of Rs. 20,500.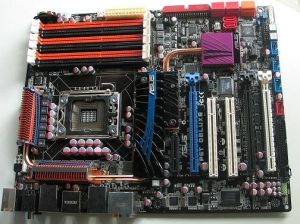 Asus has introduced new P6T DELUXE motherboard with Super Hybrid engine concept, which has TurboV and EPU technologies for power efficiency and maximum over clocking. The motherboard utilizes Intel's latest platform and eliminates the need to exit or reboot the operating system. Let's discuss more about the TurboV and EPU technologies. Read more