Asus is about to launch its new tablet in the market by June end. The news has been confirmed by an anonymous ASUS representative that Asus will join hands with Google for this new tablet. There have been rumours that the new tablet will be named as Google Asus Nexus 7. Though the representative has not revealed the price but states that the tablet is going to be a huge hit. Here is a look at the few rumoured specifications of the tablet: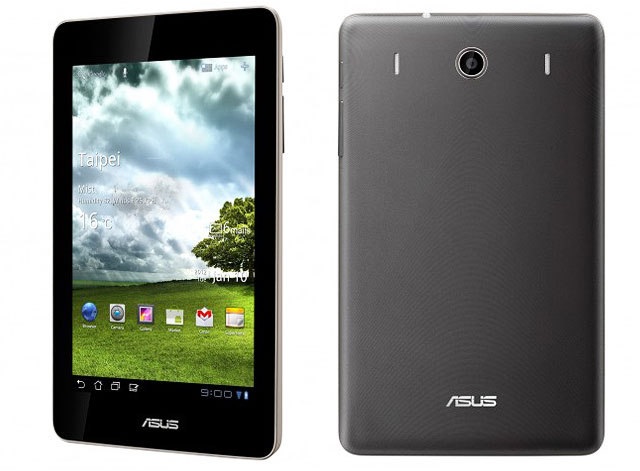 7-inch screen display
Resolution of 768 x 1280 pixels
Nvidia Tegra 3 quad-core 1.3GHz Cortex A9 processor
Nvidia ULP GeForce GPU
Android 4.1 or Jelly Bean
It has been reported by Business Insider that the Google Nexus 7 tablet is expected to launch with magazine subscription functionality which means consumers purchasing the device will be offered magazine subscriptions from major magazine publishers. It has also been stated that the new tablet will match the 10 hour battery back of an iPad.


The proposed tablet by Asus and Google is already making news worldwide even before it's release and has been become an awaited tablet in the market.
Asus is a leading Chinese manufacturer of innovative electronics products as well as computer peripherals. It is being said that they might just be gearing for a surprise showcasing of Transformer Prime Mini tablet at the Annual CES 2012 Trade Show.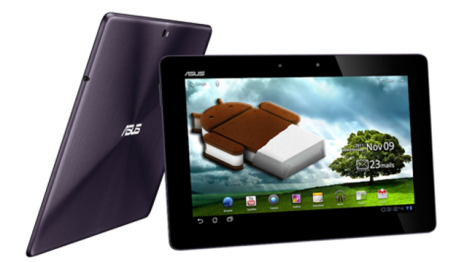 Online leak of picture has led to divided opinions around the globe. Some believe that is could be Asus Eee Pad Transformer Prime Mini. As reported by Notebook Italia, it is supposedly smaller version of Transformer Prime will sport a 7-inch full touchscreen and a specially designed smaller keypad dock for slimming down factor, specification aspect of it are still unknown.
While others believe that it could be a newer version of an Eee Pad Memo. Which could be made available to consumers in 7-inch of 1280×800 display, 1.2GHz dual core processor, 1GB RAM with Wi-Fi and 3G connectivity.

Whatever the case,  good news is we don't have to wait long to find out, as CES 2012 is just around the corner.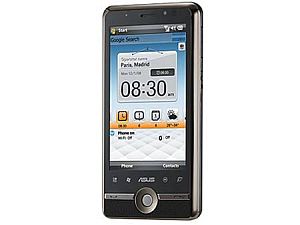 Asus has recently come up with the launch of its new P835 PDA phones that are aimed at business personalities and office professionals! The range is perfect for them as the gadget is decked with a large large 3.5-inch touchscreen. Read more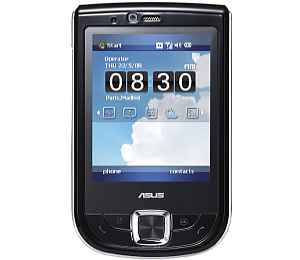 ASUS has launched ASUS P565, a phone with 800 MHz processor running on a MS Windows Mobile 6.1 professional OS that makes it the fastest handset in the world, at the time of announcement. The launch of phone was announced in November last year. P565 features ASUS' touch driven user interface – Glide, and comes with a leather accented design. Read more
Research in Motion (RIM) has announced that it has launched the BlackBerry Connect software v4.0 on a range of handsets from BPL Mobile in India. This new software will allow users to access the powerful and popular BlackBerry services with support for BlackBerry Enterprise Server and BlackBerry Internet Service.
According to Sunzay Passari (VP, VAS & Devices, BPL Mobile), "We are delighted to extend the choice of smartphones supporting the powerful BlackBerry wireless solution. BlackBerry Connect software enables users to enhance their mobile communications and productivity by connecting to the feature-rich and sophisticated BlackBerry services." Read more
Asus has recently launched the ASUS P32 , a MiniStylish and ultra compact styled PDA phone. With eye-catching looks, the chic and fashionable phone is sure to be a big hit in the telephony market. The P320 PDA Mini PDA phone will be available in the Indian market at the price of Rs.12,900. It is slim and slender, but in spite of its compact size, the mini PDA phone has an impressive array of powerful and intelligent key features:
Operating System Microsoft Windows Mobile 6.1 Professional
Standby Time of 200 hrs
Talk Time of 4 hrs
Memory 128 MB Flash ROM + 64 MB DDR RAM
Expansion Slot MicroSD
Connectivity WLAN 802.11b+g, USB v1.1, Bluetooth V2.0+EDR
WAP Browser HTTP and WAP 2.0
GPS SiRF StarIII with internal antenna
Edward Wang, the Business Head,of Asus (India) said, "The Asus P320 is designed stylishly and is by far the smallest Asus PDA Phone. The size of the phone is compact and handy, and it is meant not only for business professionals but is also a fashion gadget for all youngsters, students and ladies. The phone is competitively priced as ASUS would like more people to enjoy the benefits of using a PDA Phone. People will find it very easy to use this phone due to our brand new 'Asus Today' interface. The ASUS P320 will bring about a new wave in the PDA Phone market in India with its brand new user experience."
Operating on Microsoft Windows Mobile 6.1 Professional platform and packed full with features such as GPS navigation; EDGE/GPRS and WiFi for Internet access, Bluetooth, and USB. The ASUS P320, and its Business Applications feature icons such as time, calendar, messages, weather and the media player, making it easily accesible, user friendly and extremely handy.