Microsoft has entered the tablet market after the launch of – Surface tablet. With the launch of Surface, Microsoft seems to give Apple a competition. The tablet is of 10.6 inches in size and is available in two different models. The device comes with Xbox 360 platform, keyboards and mouse. Though Microsoft, in the past has not achieved much applaud for its hardware products but the new Surface tablets seems promising.
Even if the tablets does well in the market, the company is supposed to release the device with Windows 8 at the end of this year. With the introduction of Surface, Microsoft has directly landed in competition with Apple in the tablet market.
Pros
Microsoft is expected to launch two version of surface tablets, one running on Windows RT and the other on Windows 8.
The tablet supporting Windows RT Operating System weighs 676 gm and is 9.3 mm thin. It comes with a display of 10.6 clear type High Definition and has 31.5 W-h. It can be connected to microSD, USB 2.0, Micro HD video and 2X2 MIMO antennae. It is preloaded with Office '15' Apps and provided with touch cover, type cover, VaporMG case and a stand. It comes in two variants – 32 GB and 64 GB.
The tablet running on Windows 8 Operating system weighs 903 gm and is 13.5mm thin. It has a display of 10.6 clear type HD and 42 W-h. It can connected throughmicroSDXC, USB 3.0, Video, 2×2 MIMO antennae and Mini Display Port. It comes with touch cover, type cover, pen with palm block, VporMG case and stand. It comes in two models – 64 BG and 128 GB.
Cons
It has been reported that Microsoft is not willing other tablet manufacturers to use Windows 8 in their devices. The company doesn't approve other manufacturers capable enough to well integrate Windows 8 in tablets. Microsoft, in fact didn't allow HTC to manufacture Windows 8 tablets.
This will leave tablet manufactures disappointed and those who create Windows tablets feel upset and might have to spend a lot of money over the new innovation of Microsoft. If Surface tablet is launched at a price near to that of the ultrabooks, then it will switch a whole lot of buyers from ultrabooks to Surface tablets as majority of the customers would go for the touchscreen tablet instead of a laptop. This has sure upset tablet and laptop manufactures like Dell, Lenovo, HP, Acer and others.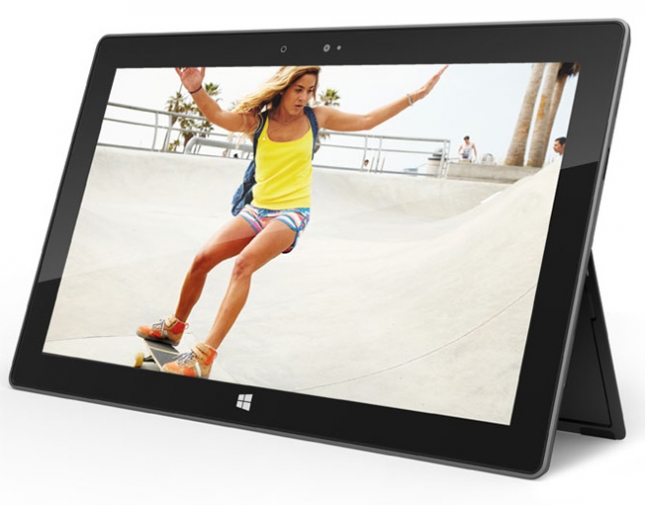 Microsoft is tight lipped regarding the price and availability of Surface tablets. If the company doesn't spill the beans soon, then the users might lose interest in it whereas high price could also be another reason to put off the interest of the consumers from buying the product.
However, Microsoft confirmed that the price of the tablet will be somewhere near to the price of current ARM devices available in the market.
Even though Microsoft's partners are not happy with the company's decision but Microsoft still remains to be a favourite among consumers. The accessories provided with the Surface tablet along with its unique features make it among the most awaited devices by consumers. With such competition, the coming few months may witness a lot of tablet fights between various companies.
For a long period, Microsoft has dominated the software market, it will be really interesting to know how it competes in the hardware market!