Apple has again come in news but for a different reason this time. The company may soon launch their next iPhone devices with interchangeable lens. Though the news is not confirmed but it's spreading like wildfire everywhere. Apple iPhone 4S was earlier rumoured to come with larger screen display but it didn't come true.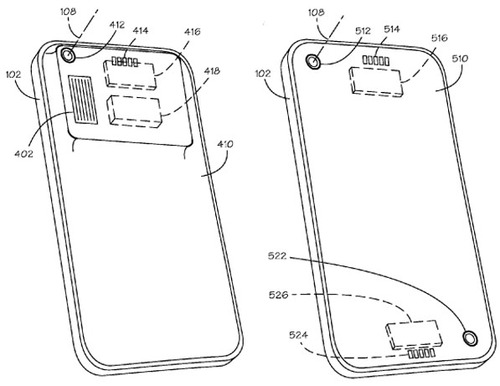 It has been reported by Apple Insider that the company may come with swappable lens for their next generation iPhones. Analysts and users are already aware with the camera quality of iPhone 4S. In fact, a fashion shoot has been taken and edited entirely through iPhone 4S but Apple can still go for further development in the device. A patent released by Apple back in 2010 stated, "A portable electronic device includes a digital imaging subsystem with a lens having an optical axis. A case encloses and supports the digital imaging subsystem in a first defined positional relationship to the case. A removable panel is coupled to the case and held in a second defined positional relationship to the case that covers the digital imaging subsystem without the removable panel being directly connected to the digital imaging subsystem. An optical component is supported by the removable panel such that the optical component is aligned with the optical axis and alters optical characteristics of the digital imaging subsystem. The device may include a power supply and an electronic control system coupled to the digital imaging subsystem and the power supply enclosed in and supported by the case."
The patent talked about the removal of the back panel of the phone in order to fit a swappable lens. If this happens then for the first time, we will witness iPhone without a back cover. The company may even provide the device with a microSD card slot. The Apple is already adapting the general notebook version by adding USB 3.0 and HDMI to it. If Apple does go for a change, then they will have to be really careful with the design of the lens as the user might damage it while adding a filter.
It is still unclear if Apple iPhone will come up with an interchangeable camera lens or if they do, will you be interested in buying it?