Portronics is an Indian company that hit the market by introducing POR 315 Pico Projector, which is of very small in size. This light weight and dwarf pico projector is appreciated by the user for longer battery life. POR 315 Pico Projector is smaller than a smart phone and thinner than an inch. The hand held device corroborate HDMI input with a resolution supporting 1024X600 pixel. With the help of this new pocket sized projector, college students as well as business professionals can easily exhibit their presentation very easily.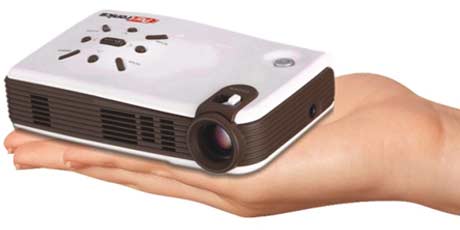 The portable and light weight 315 pico projector consists of 1 Watt On-board Speaker, USB Port, VGA Input and a SD card slot that is used for memory expansion. Our user can dexterously connect it, to play stations and portable DVD players, in order to enjoy the games that are loaded on multimedia files. Supported by powerful 3000 mAh lithium ion battery, the creation provide power back-up up to two hours on a single charge. This device supports JPEG, BMP and PNG images and WMA, MP3, M4A, AAC music files. The POR 315 Pico projector comes in 45 lumen optical engine that is powered by LCOS. It has the capacity to provide LED light source that can last over 20,000 hours at one stress.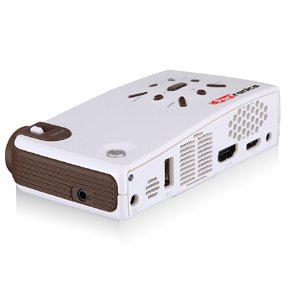 The palm sized projector supports MPEG 1, MPEG 2, MPEG 4, H.264, RM, RMVB, MOV, MJPEG, VC1, DivX, FLV Video files. This multi functional device consists of various ports like Power Adaptor, SD Card Support, TV in for easy accessibility. The portable 315 Pico Projector is safe and convenient to use, because it provides direct projection through the USB drive. This newly launched POR 315 Pico projector is available in India and can be purchased at Rs. 23,000.
A few features of the Portronics POR 315 projector are mentioned below:
Portable – Palm-sized and rechargeable
Projection for wide screen images up to 80 inch diagonal
Full assortment of I/O ports that allows easy and safe connection, to most analog and digital devices