Jabra has introduced clipper bluetooth stereo headsets in the Indian market. The headsets are available in different vibrant cool colors. It provides wireless music and an amazing sound quality.
It can be connected to two different devices simultaneously. While it is plugged to a music player, it can also be connected to a mobile phone. It comes with the feature of play, pause and skip tracks. Jabra Clipper is quite handy as it can be clipped on a collar, shirt or can be carried inside the pocket. It provides a clear and noise free sound quality and is durable and stylish.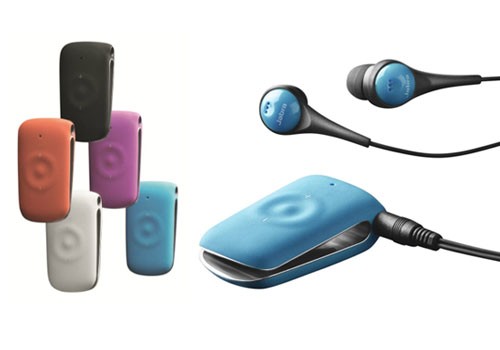 Here is a look at some of the features of the headset:
Wireless technology
Bluetooth 2.1 + EDR specification
Up to 8 paired devices
2 hours charging time
Up to 6 hours talktime
Up to 8 days standby time
10 meters operating range
Hi frequency response
Omni-directional microphones
Auto pairing
Music streaming
USB charging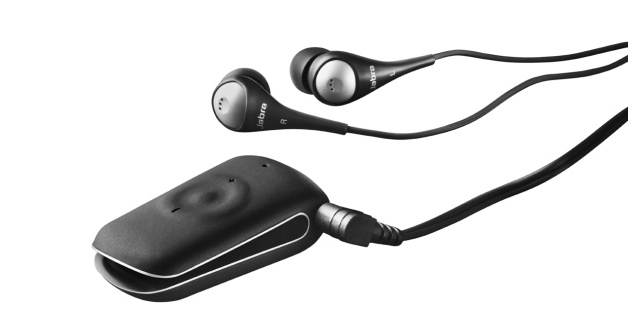 The bluetooth headsets comes with an AC charger, ear buds (M & L size), a quick start manual, a warranty leaflet, certifications and warning leaflet with its purchase.
Head of Sales, South Asia Region, GN Netcom, mobile products buisness, South East Asia, Ann Goh stated, " As mobile music becomes more popular across Southeast Asia in tandem with increasing adoption of smart phones, tablets and MP3 players, trend-savvy music lovers look for hands-free audio solutions that match their personal preferences of color, fashion and audio style."
The Jabra clipper bluetooth stereo headset is priced at Rs. 2,899 in India.
Mad Catz Interactive, Inc. is a worldwide provider of innovative entertainment products. These products are primarily available in market under Cyborg, Tritton, Saitek and Eclipse brands. Mad Catz's Tritton brand manufactures innovative gaming audio devices, and have recently released SwitchBlade which is bound to be a success amongst PS3 enthusiasts.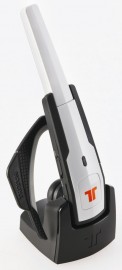 SwitchBlade employs Bluetooth 2.0 version and offers connectivity to two separate devices simultaneously, allowing users to connect to their mobile phone in addition to the PS3gaming console. SwitchBlade comes with a docking station, rechargeable batteries and boasts of a uniquely designed Flip-out Boom for easy switching on and switching off functions. It has a noise reducing microphone and offers seamless switching between between online gaming and phone conversation.
Mad Catz Tritton Switchblade can be used in either ear and has a wireless range of 30 feet. It is currently available in the U.S. for approx. INR 2580.
Inspan Infotech, one of the fastest growing and leading distributors of motherboards and computer peripherals in India, launched Genius HS-905BT Bluetooth Headset, some time in mid-December 2011.
A member of the latest generation of headset, HS-905BT, is manufactured by a Taiwanese company called Genius that specializes in manufacturing computer peripherals. HS-905BT has been programmed in a way that it can be used with conjunction of any device that supports Bluetooth. It also features Advanced Audio distribution Profile (A2DP) that enables streaming of music from mobiles, Smartphones, SmartPads or any other device that can play music and has Bluetooth feature integrated.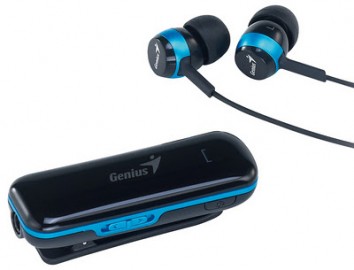 It has a small mini jack, giving you the freedom to attach your favorite pair of headset (or headphones, if you like). Its plays to the same ringtone that of your phone, meaning if you change the ringtone in phone HS-905BT, will pick it up immediately and play the same ringtone in your Bluetooth device. Once paired, you can virtually do anything with the phone in your pocket, barring switching the phone on and off, texting and dialing calls. Focusing more on plus points, here's a list of things you can do without even touching the phone:
Receive or disconnect incoming calls.
Change on-going music tracks, either Next or Previous.
Stop and resume the Track list.
Volume up and volume down.
Specification
Bluetooth:
BT: BT2.1+EDR
A2DP (Advanced Audio Distribution Profile)
Headset and hands-free profiles for phone
Headset:
Sensitivity: 105dB +/- 3dB
Frequency response: 20Hz~20KHz
Unit driver: ?10mm
Impedance: 16ohm
Microphone:
Sensitivity: -40 +/- 3dB
Frequency response: 100~10KHz
Impedance: 2.2k ohm 2VDCs
Owning Genius HS-905BT Bluetooth Headset will virtually eliminate the chances of missing incoming calls. With a range on ten meters it is currently one of the most unsophisticated Bluetooth devices available in the country. Available across various stores in India at Rs. 2,900.


Bluetooth Technology is going to release a new Bluetooth standard – Bluetooth 3.0. It is believed to be released either later this year or by early next year. The new Bluetooth 3.0 standard is expected to speed up data transfer between devices like smartphones and laptops.
It will be an updated version of the Bluetooth 2.1 protocol, developed in the year 2007. The standard will be able to run in a number of consumer electronic devices i.e. beyond mobile phones. Read more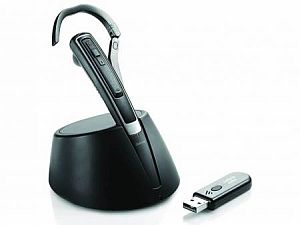 Jabra, a brand from GN Netcom has launched a new multiuse wireless Bluetooth headset – the Jabra M5390 in the Indian markets. It is especially meant for the office goers out there and offers a range of 70 meters as well as an enhanced audio quality.
"Voice communication in the office environment is no longer restricted to a traditional desk phone as more and more professionals rely on an array of solutions to talk to clients, colleagues and partners, With a Multiuse headset, users no longer have to waste time constantly swapping between different devices" explained Ralph Ede, Managing Director, South Asia, GN. Read more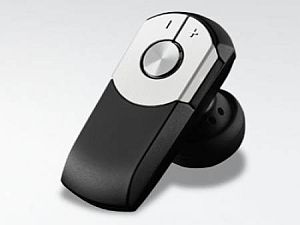 GN has announced to launch its Jabra BT2050 Bluetooth headset. The lightweight headset has a simple design and is centered around an elegant, silver disk that will enable the user to handle all the calls smoothly. Ideal for fashion conscious buyers, the bluetooth also offers automatic pairing, two wearing styles and a clear sound quality.
The buttons of the bluetooth are integrated into the device that gives it an uncomplicated and uncluttered look. Plus, the soft, black matte finish of the circular disk gives it a better look and feel. Here are some specifications of the device: Read more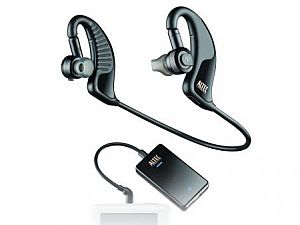 Altec Lansing, a division of Plantronics Inc. has introduced Backbeat 906 and 903 stereo headphones, its first wearable stereo Bluetooth products. Backbeat 906 comes with a stereo Bluetooth 20.0 adapter, whereas the Backbeat 903 only has headphones. Designed for active lifestyle, the bluetooth headphones provide wireless stereo music listening and calling in a light, flexible and behind the neck wearing style.
The new products are a combination of audio and voice technology from Altec Lansing and provide full stereo, call support for most of the music enabled mobile handsets. Backbeat headphones have OpenMic technology, which allows users to open the microphone audio to their surroundings only with a touch of a button. This technique allows the user to hear the surrounding sounds without even removing the headphones. Read more
Nokia recently announced the launch of its new accesory designed exclusively for people with hearing aids. The Nokia Loopset will be available at the market price of Rs. 13,500.
The Nokia Wireless Loopset, is equipped with a T-coil hearing aid or cochlear implant, which helps hearing aid users enjoy optimal audio quality and handsfree operation of their handsets and other compatible audio devices. The Loopset enables mobile calls to be recieved and handled wirelessly through the hearing aid. It is compatible with any handsets that features Bluetooth connectivity,
The BT Loopset has various other major features, including a vibrating alert, user adjustable sidetone level for enhanced clarity and voice control functions,
Peeta Piiparinen, R&D Specialist, Nokia.recently stated in a press release that "The Nokia Wireless Loopset provides hearing aid users with a hassle-free and handsfree connection to their mobile phones.Sound is amplified more efficiently, while the distance between the phone and hearing aid means that the possibility of interference is greatly reduced. The Loopset filters out background noise, which increases speech discrimination, and offers excellent audio quality in a range of environments such as the car, office, or even in windy conditions outdoors."
The Nokia BT Loopset comes with a comfortable neckloop design, further enhanced with a single button for call handling and optimized volume range and frequency response.
Sony Corporation has unveiled their latest Bluetooth headphones, known simply as Sony DR-BT140QP Bluetooth Headphones. These are an addition to the already booming market of Bluetooth audio devices. You would've an option to choose from various colors such as black, white, silver and pink. The headphones are priced at $100 per set.
These headphones work on the Bluetooth 2.0 platform and have a range of 10 meters. Besides this, these headphones include EDR and also support A2DP/AVRCP/HFP/HSP profiles. It is compatible with mobile phones, music players and One-Seg digital TV receivers. The Sony DR-BT140QP Bluetooth Headphones also come with a microphone and a 30mm driver unit. They have a Lithium-ion battery that offers 12 hours of playback and 200 hours of standby time.