Microsoft has started releasing the Windows Phone Tango updates. So far, Samsung Omnia W and Dell Venue Pro users could only get to experience the update as Microsoft is releasing the updates on these two handsets. However, it was earlier reported that Nokia Lumia 710 and 800 are getting the updates but the users confirmed that the update has yet not reached India.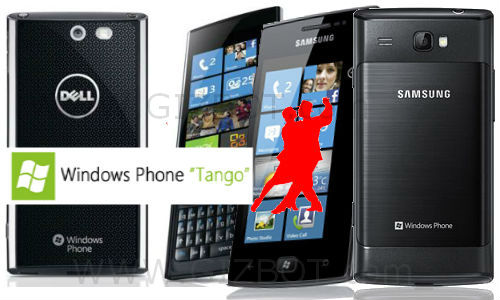 So, it is just Samsung Omnia W and Dell Venus Pro who are receiving the updates. The users with handsets running on version 7.10.8107 Operating System will get their first update as to upgrade the OS version to 7.10.8112, then followed by a 7.10.8773 Tango update. The update will allow users to add files in MMS, exchange contacts and many other features. Even, phones like Dell Venue Pro, which is less used by youngsters now, is getting the updates which is a good sign for the customers.
The features which have been noticed with the update are internet sharing or Wi-Fi tethering and flip to silence. Internet sharing will enable users to access mobile internet over Wi-Fi using many devices simultaneously. It will turn your mobile devices into a hotspot (Wi-fi). About the other feature – flip flop, the phone will go in the silent mode when kept down faced, it will not make any sound, even on receiving incoming call, message or a mail. The update can be accessed using Zune software on a PC or Windows Phone 7 on a Mac by connecting their phones to PC or Mac with the USB cable.
The newly released Windows Phone Tango update is not even a demo. The present windows phone devices will not come with Windows 8. However, Microsoft is planning to provide an update to its current devices to provide them Windows Phone 8 start screen which will called as Windows Phone 7.8