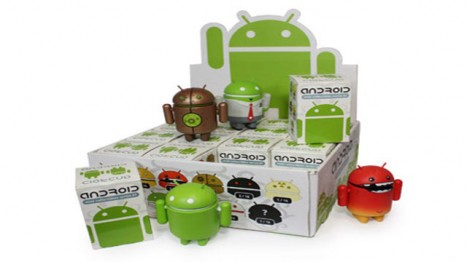 Androids came fashionably late in India, but now they can be found almost everywhere. In today's world, it is estimated that more than 40% of phones run on various types of Android OS. Although it's the high-end counterparts that gets the best out of Android OS, Androids are also manufactured for budget minded users. Some of those have been discussed here:
MTS LiveWire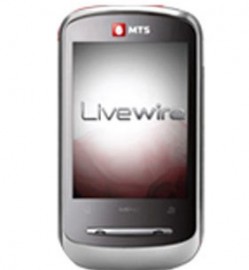 MTS Livewire is a low cost Android phone manufactured by MTS India, a Telecom service brand of SSTL. MTS LiveWire runs on Android v2.2 OS Froyo and is powered by a 600MHz Qualcomm Snapdragon S1 Processor, it comes with pre-installed FM radio, MP3 Player and a 3.0 MP camera. Capable of performing functions like SMS, MMS and Email, it has a display screen of 2.8-inch Full Touch screen, dimensionally it is 198mm x 122mm x 13.2 mm and weighs 105g. MTS Livewire can be bought at INR 4,990.
Spice Mi-270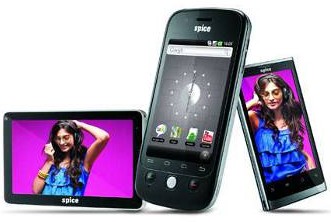 Spice Mi-270 is a touch bar phone, that operates at the frequencies of GSM 850 / 900 / 1800 / 1900 MHz| DCS1800/1900MH, and has a display of 2.8-inch QVGA full touch screen. When launched Spice Mi-270 was India's first dual-SIM Android 2.2 based mobile phone. Wi-Fi connectivity is provided for Internet connection, AGPS & GPS feature enables functions like location tracking and turn-by-turn direction. Boasting of a 2MP rear camera, its memory can be expanded up to 16GB allowing you to store even more of your favourite songs, videos, animations, wallpapers etc. Spice Mi-270 is sourced by 1000mAh battery providing talk time of 3 hours where as standby time of 320 hours. This Android operated phone is priced at INR 5,390.
Micromax Andro A60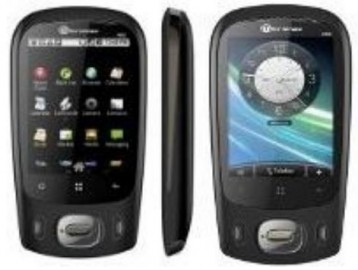 Micromax Andro A60 is a full touch and swype phone. A60 operates on Android 2.1 Eclair and has 3.2 MP camera mounted on it. 106.8mm x 59.2mm x 14.0mm in dimension, A60 comes with a 2.8-inch 62K TFT full touch screen display and a 600 MHz processor. Also included are 3.2MP and 150MB of internal memory expandable up to 32GB. 1280 mAh Li-ion Battery guarantees talk time of 4 hours and standby time of almost 10 days. Micromax Andro A60 operates at the frequency of GSM 900&1800MHz – WCDMA 900/2100MHz and weighs 105g in total. Micromax Andro A60 is available for purchase at INR 6,990.
Samsung Galaxy Y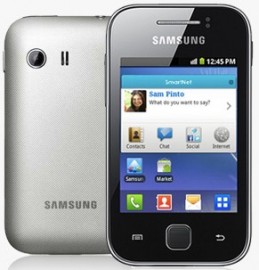 Samsung Galaxy Y is a full touch BAR that operates on Anrdroid 2.3 Gingerbread and comes with 3-inch 262K colour TFT display screen offering a resolution of 320×240. Internal memory of 160MB is provided easily expandable up to 32GB. Connectivity options provided include are Bluetooth, USB 2.0, Android Browser, Wi-Fi and AGAP to name a few. You can send and receive emails, connect to social networking sites, view documents, music player, video player, 2Mp camera. Galaxy Y runs on a 1,200mAh battery, and is said to provide talk time of 360 minutes and stand by time of upto 120 hours.Available in the dimension of 104mm x 58mm x 11.5mm, Samsung Galaxy Y has everything to offer that you would normally expect from a reliable SmartPhone and is available for purchase (as listed by official Samsung website) at INR 7,450.
Acer beTouch E110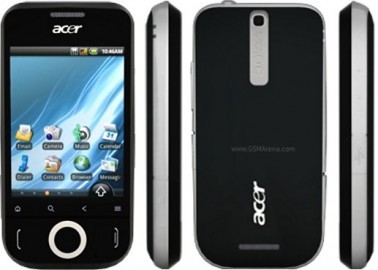 Acer beTouch E110 is a SmartPhone, manufactured by Taiwanese company. This device comes with connectivity options like Bluetooth, 3G, GPS and USB 2.0. It boasts of a 71mm QVGA touch screen, 3.2 MP rear camera and offers storage that can easily be increased to 32GB. Absence of Wi-Fi connectivity have led to negative reviews from some, but 3G connectivity makes it a convenient tool to check emails, follow friends through Twitter or Facebook. With a dimension of 103.5mm x 54mm x 13.4mm and weighing 105g, Acer beTouch E110 is compact, stylish and super slim is available for sale at INR 9,000.
A great chunk of the thrill and usability of iPhone comes from its applications. While the device boasts of a number of applications, there are some which are really amazing.
The followings may be classified as the top 5 iPhone GPS applications: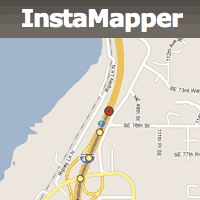 GPS Tracker
Launched by InstaMapper, GPS Tracker helps you track an iPhone in the Internet by using Google Maps. The application ensures that the location of the iPhone is updated every five minutes, so that you are able to identify the exact position of the device. It keeps delivering data in formats, such as KML and CSV, while allowing data access through APIs. You will be able to record the tracks, thus by being able to analyze them later. And you can record around 100,000 locations for each of the devices that you want to track.
And while you can use this application to share your location with friends, relatives, etc., it will also help you to embed maps to your Facebook account, blog and web pages.
MapQuest 4 Mobile
The attraction of MapQuest 4 Mobile lies in its ability to make your iPhone speak out directions, thereby helping you to locate restaurants, petrol pumps, etc., with just a tap on your device. It also keeps briefing you about traffic updates every five minutes. And yes, it will not stop giving you directions even when you will be attending a call or listening to music on your iPhone.
The MapQuest 4 Mobile is also able to work on high saving settings on those occasions when your smartphone's battery is low.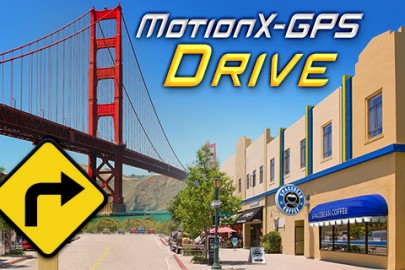 MotionX GPS Drive
This iPhone application, flaunting various handy tools, enables the device to act as a high quality driving or pedestrian navigation solution. The application is equipped with MotionX Find-N-Go technology, with the HD synthesized voice clearly speaking out the relevant street names.
Apart from maintaining an up-to-date Map data, MotionX GPS Drive also includes Live traffic flow maps. It also enables the user to conduct POI search, courtesy its integration with local search and Wikipedia.
It can also be synchronized with the address book of the iPhone in which it has been installed, and enables the user to make a direct call to a located venue. The application equipped with voice guidance also enables you to share crucial information like location and destination through emails.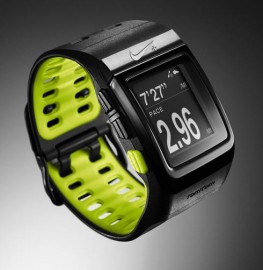 Nike + GPS
It is a great application for you if you are a fitness enthusiast and want to keep a track of all your workout sessions (both the indoor as well as outdoor ones). Notably it does not use any sensor to track your progress. Rather it entails the use of GPS and accelerometer technology, by the virtue of which you can track the speed, route and distance, and can also work on improving the same on every passing day.
A key characteristic of the Nike+GPS is its voice feedback. It acts as a motivational force. Moreover, it allows you to proudly share all your accomplishments through social networking websites, such as NikePlus.com, Facebook and Twitter. You will also be thrilled to know that this application is 'multi-lingual', given the fact that you can make it talk to you in select languages, such as French, Spanish, German, Portuguese, Japanese, Chinese and Italian.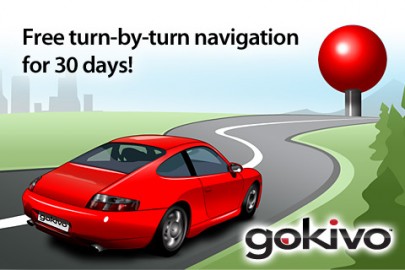 Gokivo GPS Navigator
While this application speaks out street-names, it also helps you to get re-routed in case you have lost the way. NIM's server-based Traffic Tracking Center generates traffic alerts, thus offering real time information coupled with detours, thus helping you to reach your destination. Then there is the integrated Yahoo! Local Search, which helps you to locate the nearest hospitals, restaurants, etc., along with customer reviews and ratings, and also helps you to make direct calls to them.
Along with the updated map, the application offers you information about the speed, time of arrival, distance, etc. It can also be perfectly in sync with in-app music player, contacts integration, iPhone UI and in-app e-mail option.