Music freaks can now look forward to brand new product from Sony, Sony Walkman B170.
Walkman B170 is an extremely small, lightweight and portable device that promises up to 18 hours of non-stop music.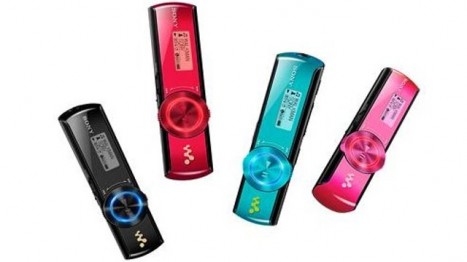 Sony Walkman B170 is available in many attractive colours, coming in a tiny dimension of 88.8mm x 22.5mm x 15.0mm it weighs only 28g. There is a LCD display of three lines, though it may sound awkwardly small but is enough to provide the information you are seeking like track info, track time and so on. Walkman B170 supports MP3 and WMA audio file formats. 3 mintues of charging via USB port can play up to 90 minutes of songs while full charging takes around 70 minutes can play music for non stop 18 hours.
Specifications:
Capacity : approx. 970 songs for 4GB & approx. 440 songs for 2GB
Audio file formats supported : MP3 and WMA
Display : 3-line LCD
Music play modes : Normal / Repeat All / Repeat 1 Song / Repeat Shuffle All
Charge time (via USB) : Partial charge for 90 minutes playback in approx. 3 minutes
Full recharge in approx. 70 minutes
Battery life : 18 hours playback with MP3 files at 128kbps
Dimensions : 88.8 x 22.5 x 15.0mm
Weight (approx.) : 28g
Other functions : Bass boost with colour matching power illuminator; 5-band Equalizer; Direct USB connection to PC with drag-and-drop file transfer, Voice Record.
Sony Walkman B170 will be made available in two models 2GB and 4GB, though the pricing has not yet been made available. The press release can be read the products will be made available by end of January 2012.
Inspan has come up with ADATA Sport Series S805 pen drives, of 4GB and 8GB storage capacity.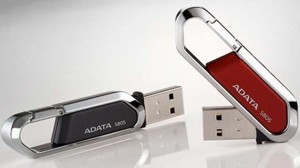 Features:
Dimension: 61.7×19.0×9.3mm (LxWxH)
Weight: 25 g
Colour: Grey and Red
Enjoys good durability, courtesy a zinc alloy frame of a high quality
Designed like a carabiner, and can easily be clipped on a bag or on a key chain
USB swivel-designed
USB 2.0, enjoying backward compatibility with USB 1.1
Compatible with Windows (Windows 7 or Windows 98), Mac (Mac OS 9 or Mac OSX10.6), and Linux (Linux Kernel 2.4 or later) Read more
Memory and flash drive major Kingmax has come up with ED-01, a powerful USB 3.0 flash drive that boasts a memory storage capacity of up to 128GB.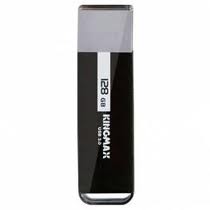 Features
Dimensions: 74.5 x 20 x 9 mm (L x W x H)
Weight: 10.5 g
Storage capacity – Up to 128GB (storage capacities in other ED-01 variants are 8GB, 16GB, 32GB and 64GB)
USB 3.0, having backward compatibility with USB 2.0
Read speed and write speed: Up to 68MB/sec and 47MB/sec respectively, courtesy full-duplex bidirectional synchronization data transfer technology
LED light indicator
Clip-Cap design to prevent cap loss on the occasion of accidental drops or loose fits
A Windows 7 certification, assuring compliance with various operating systems Read more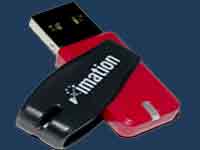 Imation India Pvt Ltd , the leading manufacturer of digital storage products has launched its Nano Pro Flash Drive that allows you a vast storage space up to 32GB. This new line up of pen drives is an ideal option for people looking for substantial storage on a pen drive. Read more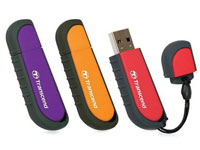 Transcend has recently launched a brand new pen drive in the form of the JetFlash V70. This anti-shock USB has been made using an eco-friendly rubber. This drive has high potential of being resistant to shocks, splashes and dust. Read more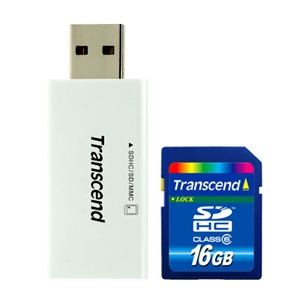 Transcend has unveiled the new 16 GB microSDHC and P3 USB card reader in Indian market. The combo is specially made for easily transferring date to and from the computer.
"Everybody wants to store more and more pictures, movies and music on cellphone, which increases the need for high capacity and speedy memory cards. Our extra large capacity, high performing microSDHC class 6 memory car is fully compatible with the SD version 2.0 and meets class 6 speed standards. It has write speed of a minimum 6MB/sec so that your device remains quick and responsive while you are saving, copying, recording or viewing files", said Austin Huang, Regional Head – Sales, SAARC & APAC. Read more
Transcend has released a 192GB high speed 2.5-inch Solid State Drive (SSD) in the Indian markets.

According to a press release, the SSD can deliver read/write speeds of up to 150MB /90MB per second and features integrated ECC (Error Correction Code), as well as built-in wear leveling technology for long storage lifespan.
The SSD is not susceptible to any mechanical failure and is decked with SATA II compatibility and low power consumption. Read more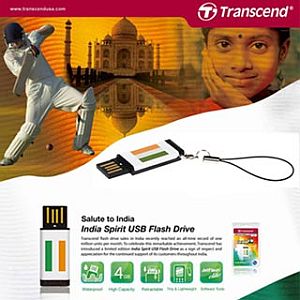 Transcend has announced the launch of 4GB India Spirit USB Flash Drive in the Indian markets. It is claimed that this flash drive is a modified version of Transcend's popular ultra-compact JetFlash T5 USB flash drive.
Austin Huang, regional head, sales, SAARC and APAC, Transcend, said, "Transcend has specially created this India Spirit USB Flash Drive to pay respects to its numerous Indian customers for their continued support to our brand. This limited edition flash drive is designed for and will be available in the India market only." Read more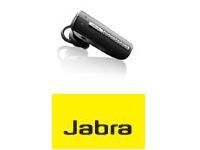 Jabra, that is famous for its Bluetooth headsets has launched the new BT530 USB in the Indian markets.
Specifications of the Jabra BT530 USB
Noise Blackout dual Mic technology: it minimizes noise without compromising with the voice quality.
Auto-pair technology.
Multipoint.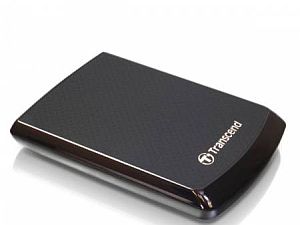 Transcend has announced the availability of its 2.5″ portable hard drive, named the StoreJet 25F in Indian markets. It has upto 500GB of storage space and is especially designed keeping the business travelers in mind.
Austin Huang, Regional Head – Sales, SAARC and APAC, Transcend, said, "Combining its huge storage capacity with designer gloss diamond pattern and lustrous metallic finish, the StoreJet 25F is truly a marriage of technology and style. Moreover, its useful anti-slip rubber feet provide a stable base for resting on a table or computer case. We are confident that our customers will appreciate this elegant portable storage solution that Transcend offers for their precious data." Read more