Sony has finally announced the launch of NSZ-GS7 Internet Player with Google TV that was supposed to be introduced at CES in January. The internet player will be launched in the US market from July 22. However, it has not been revealed by the company from when will the internet player be available in the global market. So, it is still not confirmed if the Japanese technology giant will release the player in India or not.
Android running Smart TV are a hit these days and companies like Amkette and Portronics with their EVO TV box and Lime TV box are offering this technology in Indian market.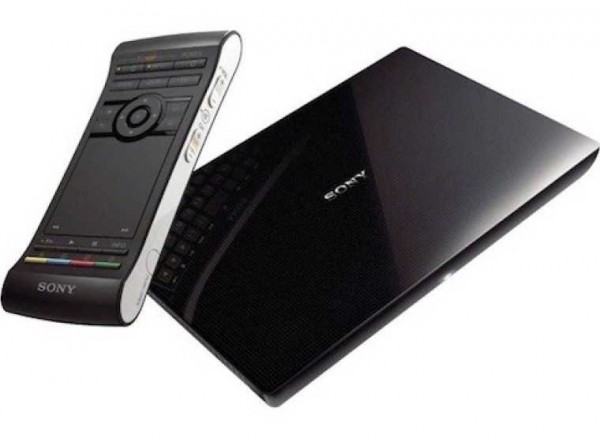 President and chief operating officer of Sony Electronics, Phil Molyneux stated, "Expanding the reach and interoperability of the powerful Android platform with Sony's smartphones, tablets and renowned Audio and Video products, we are proud to continue our relationship with Google through the introduction of the new Google TV set-top-box. Entertainment content is available through so many channels and sites, and Google TV helps consumers easily find what they want to watch, listen to or play using familiar search engine technology, enhancing the viewer experience. TV will never be the same."
Sony was the first manufacturer to launch the Internet-TV convergence powered by Google in 2010. However, with the launch of the NSZ-GS7 Internet Player, Sony will be the first manufacturer to introduce TV products by Google outside the United States. It was initially started with UK and was later followed by Canada, Australia, France, Germany, Netherlands, Brazil, and Mexico. NSZ-GS7 Internet Player will be available later this year in the US, followed by Canada, Australia, the United Kingdom, France, Germany, and Netherlands. However, the release of the product has not been confirmed in India and it seems only the US, Canada and Europe will be getting this technology.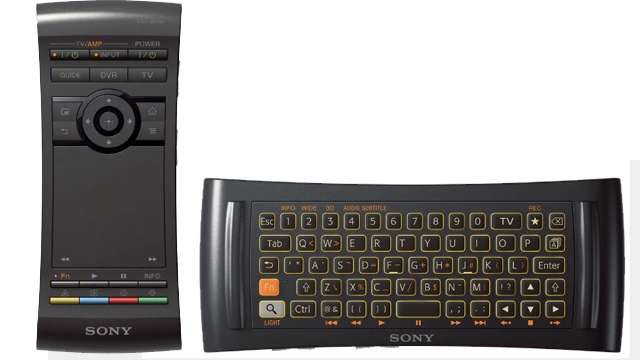 Sony has been doing a remarkable job in the hardware market. With the release of NSZ-GS7 and NSZ-GP9 Internet TV Player, the company provides the users with the best of Google in their Smart TVs. The new generation television sets provide users with the access of Google Chrome Browser, various mobile apps in the Google Play Store. Google TV comes with a cross functionality function allows viewers to see content sources from broadcast providers and the internet to provide customized video results on demand.
Sony NSZ-GS7 Internet Player with Google TV is priced at Rs. Rs 11,336 (approx) in the US.
A great news for gaming/music/movie enthusiasts of India is the arrival of Zebronics 2.1 and Zebronics 4.1, the multimedia speaker duo from Zebronics.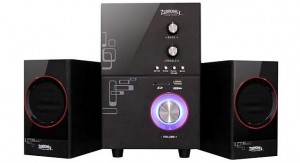 Have a look at the features of the two speakers, so that you can have an idea about what you have at your doorstep now. Read more
The Samsung Galaxy Player is the latest Android-based PMP from Samsung. It was showcased at the CES 2011, Las Vegas. This device resembles the Galaxy S smart phone in design but has no call features and instead it focuses on gaming, music and video experience only.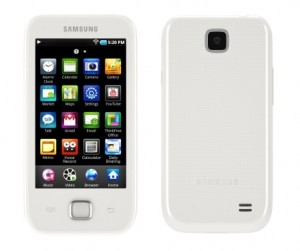 Good?
The Galaxy Player runs on Android 2.2 Froyo powered by a 1GHz CPU. It has access to Samsung Apps and the Android Market so there is a huge number of apps and features, which is cool. This also makes it the first time Google has certified a device without a cellular radio to access the Android Market using just Wi-fi. Users can buy and download movies, music and TV shows etc., by easily accessing the Samsung Media Hub. So, you can browse the web using the Wi-fi, use Google's available mobile services (like YouTube) and also take shots with the integrated 2 MP camera.
The device has a Super AMOLED 3.2 inch touch screen display with a resolution of 640 x 800 pixels. Therefore, the display quality is excellent and the 3.2 size is wide enough for watching videos. The Galaxy Player can play HD videos with the WMV, H.263, H.264, MPEG 4, DivX and XviD formats. Being AMOLED, the screen display is bright and video viewing is generally pleasant.
For music, the device's media player supports and plays the MP3, AAC, WAV, WMA and OGG audio formats. This is a big cool factor that users should appreciate. If they haven't seen why? It supports more formats unlike iPod Touch (limited to iTunes). This player delivers a good sound quality too.
The 2 mega pixel camera captures both still images and record videos. The videos are captured at 320 x 240 pixels resolution and a frame rate of 15 fps. In addition, a Bluetooth 3.0, GPS receiver, Digital Compass, Accelerometer Sensor, micro USB 2.0 port etc are featured in the Galaxy Player.
This device requires no software installation before you can be able to connect it to a computer. So, you can just plug it in, copy and paste or drag and drop music and video files. This feature combined with the multiple codecs available expands the versatility and convenience limits.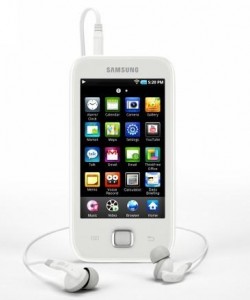 Bad?
To start with, the design looks good until you start comparing it around (with say, iPod Touch). One major factor that contributes to this is the plastic built of the Galaxy Player. It just don't give the sight to behold or the feel of firmness when held. The device's music player functions rather slowly and lacks anything new to offer. Since music is a basic and major feature in any multimedia player, an upgrade or two would have made it more functional and interesting.
For a multimedia player device today, 8 GB or 16 GB is not the ideal built in storage space you would look for when there are devices offering 32 GB and 64 GB space. The 2 MP camera is low to be incorporated in a device like this for capturing images and recording videos. To make it worse, the camera has few options to impress. The 5 MP camera of the Samsung smart phones could have been added to give the world one more reason to buy it. Hope they do.
The current price tags of Rs. 12,500 (£180) for the 16 GB and Rs. 10,400 (£150) for the 8GB versions are cheaper in comparison to iPod Touch. However, if viewed as a media player (minus other features, for those who are not interested), you can find many other devices who does the same job for a lot lower price tag.
Ugly?
Although good looking and light, if you compare the plastic look and feel of the Galaxy Player's built to that of other devices that has a metallic one, you might not find the appearance of the Galaxy Player so appealing. The lightweight could be also taken, in a way, for cheapness. The same goes with the touchscreen's display, in comparison to Apple's solid retina display.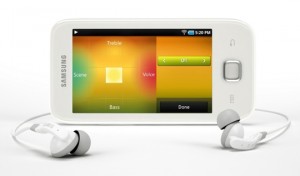 What do we think?
The Samsung Galaxy Player might appear to fall short in some features and functions in comparison to iPod Touch. However, it has its own various functional advantages too. Its multiple format support is is absolutely laudable. The storage space can be expanded up to 32 GB using microSD cards. The battery of this device can be removed for replacement, a feature absent in its Apple rival. Although it fails to score big with its music player, the rest of the features offer interesting and usable functions.
The thousands of apps with music, games, videos that are downloadable and accessible using the Android market, Google and Samsung Media Hub trio ensures no lack of entertainment and functionality. Those who like the smartphone facilities wouldn't mind owning it.
he word has been out for a while but now the stuff is too. Its official! Samsung announced and showcased its Galaxy Player at the CES 2011, Las Vegas. This latest Android-based PMP from Samsung has a 3.2-inch touchscreen, a camera with 2 MP in front, Wi-fi, bluetooth and is available in 8 or 16GB of built in storage capacity which can be expanded up to 32GB using Micro SD cards.
The Galaxy Player runs on Android 2.2 Froyo powered by a 1GHz CPU. It also has access to Samsung Apps and the Android Market. This makes it the first time Google has certified a device without a cellular radio to access the Android Market using just Wi-fi. Users can also buy and download movies, music and tv shows etc., by accessing the Samsung Media Hub.
Other features incorporated in this PMP are HD video playback, microSD card slot, GPS, LCD screen at 800×480 (WVGA), rear-facing camera with 3.2 MP and a 1200mAh removable battery. The availability and pricing of the Samsung Galaxy Player is yet to announced, but Amazon UK lists the 16GB Galaxy Player's price at around Rs. 12,500 (£180) and the 8GB version at Rs. 10,400 (£150).
This PMP from Samsung is going to give iPod Touch a fight, and if it delivers with all that it is loaded, it could even renew the whole PMP standards. For that kind of price (if what Amazon UK lists is true), with all the cool features it packs, the Galaxy Player seems to be worth every penny.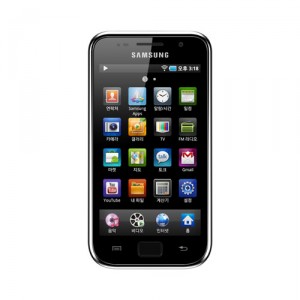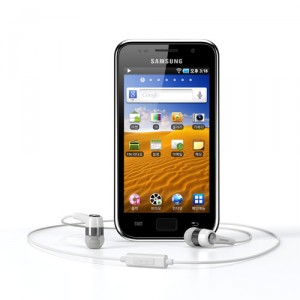 The new HD media player has been launched by Transcend few days back. This new style media player is available to the customers at a reasonable price of Rs. 7000 with a two years warranty. This player is supported by DTS and Dolby Digital audio decoding. You can enjoy HD media player with a clear sound quality.
It has a provision to play a full HD 1090p digital content on your television. Now, you do not have to bother about maintaining CDs , DVDs and songs, nor you have to have a computer where this new HD media player has taken its arrival to give you all the comfort.
In your dinning room, bedroom , restroom you can comfortably enjoy this HD player by simply connecting a USB storage device to playback digital media content.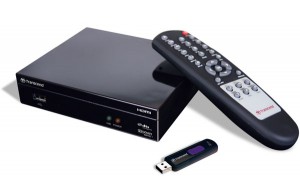 Along with a superior quality of audio and video, it is also equipped with a smooth 24p video playback.
Full HD 1920×1080 H.264/AVC and VC-1 video decoding with tow high speed USB ports. Besides this, it is purely user friendly supported with most famous HD file formats. The most catchy feature in this player is the wireless remote controller that makes it play the files faster.
With beautiful and stylish black design it can suit any room and area to enhance your interiors and make you stay comfortable wherever you use it. It is portable and convenient from all aspects. If you really want to enjoy digital movies, photos, music, you can check out this unique and completely user friendly HD media player.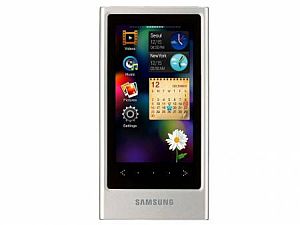 Samsung has launched its widescreen portable multimedia player, in the Indian market recently.
Some of its amazing features are:
3-inch WQVGA TFT-LCD touch screen.
Upgraded EmoTure touch interface.
Music hot touch key.
Updated DNSe 3.0 sound enhancement technology.
Paired with Bluetooth-enabled phone and more.
According to Mr. R Zutshi, Dy Managing Director, Samsung India, "Whether it's the P3′s sharp and bright 3-inch touch screen for video and photos or the advanced user interface, consumers will be guaranteed a more personal entertainment experience". Read more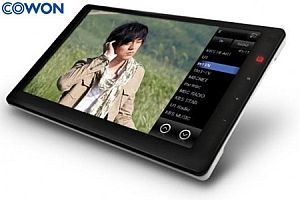 Cowon has recently announced the launch of its touchscreen multimedia player, entitled the L3. The design seems to be really elegant and is especially meant for all those tech freak and stylish folks out there. The cool gadget is decked with the following alluring features: Read more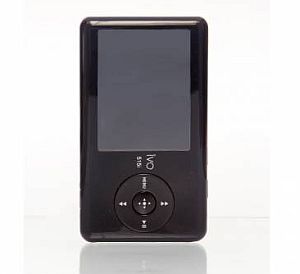 Moser Baer has launched its new series of Media Players – 510i, 511i and 515i in 2GB and 4GB memory capacities, and come with a QVGA TFT display to enhance photo and video viewing.
"The consumer products division launched eight variants with 2GB memory and 4GB memory," Moser Baer said in a statement.
The series can play industry standard formats such as WMV, AVI, XVID and FLV directly – and the fun fact is that you don't need any file converter at all. That's what we call ease-of-factor. Read more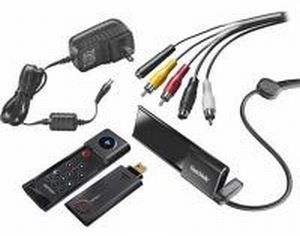 Seagate has unveiled a new FreeAgent Theater HD media player, which works in conjunction with the company's FreeAgent Go, a portable hard drive (or any other USB). The media player provides an easy way to watch movies, photos and play videos on T.V.
According to a survey, consumers worldwide capture more than 15 billion gigabytes of digital photos and videos each, and watch it mostly on home computers. More than a quarter of consumers want to access the stuff directly on T.V, while nearly a third of them want to view movies and other videos through the T.V. Earlier, the only way to transfer the digital files from PC to T.V was through CDs and DVDs. With the FreeAgent Theatre Medial player, you can now easily store and move media library from PC to T.V. Read more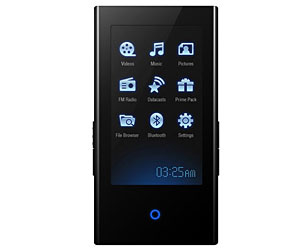 Samsung has come out with the latest and upgraded version of YP-P2 Bluetooth enabled PMP. The new YP-P3 PMP is set to give a tough competition to iPod touch, as it has more features.
3 inch TFT touch screen display.
Haptic touch feedback.
Improved UI.
Bluetooth 2.1 support.
FM radio and voice recorder.
Support for Flash files.
Samsung's DNSe 3.0 sound engine.
30 hour battery back up.
e book reader.