Sony has finally announced the launch of NSZ-GS7 Internet Player with Google TV that was supposed to be introduced at CES in January. The internet player will be launched in the US market from July 22. However, it has not been revealed by the company from when will the internet player be available in the global market. So, it is still not confirmed if the Japanese technology giant will release the player in India or not.
Android running Smart TV are a hit these days and companies like Amkette and Portronics with their EVO TV box and Lime TV box are offering this technology in Indian market.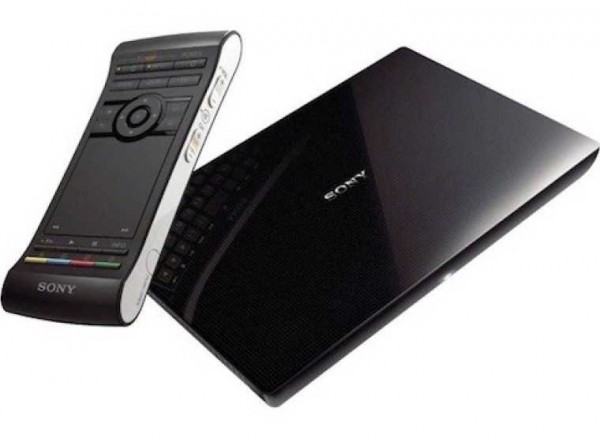 President and chief operating officer of Sony Electronics, Phil Molyneux stated, "Expanding the reach and interoperability of the powerful Android platform with Sony's smartphones, tablets and renowned Audio and Video products, we are proud to continue our relationship with Google through the introduction of the new Google TV set-top-box. Entertainment content is available through so many channels and sites, and Google TV helps consumers easily find what they want to watch, listen to or play using familiar search engine technology, enhancing the viewer experience. TV will never be the same."
Sony was the first manufacturer to launch the Internet-TV convergence powered by Google in 2010. However, with the launch of the NSZ-GS7 Internet Player, Sony will be the first manufacturer to introduce TV products by Google outside the United States. It was initially started with UK and was later followed by Canada, Australia, France, Germany, Netherlands, Brazil, and Mexico. NSZ-GS7 Internet Player will be available later this year in the US, followed by Canada, Australia, the United Kingdom, France, Germany, and Netherlands. However, the release of the product has not been confirmed in India and it seems only the US, Canada and Europe will be getting this technology.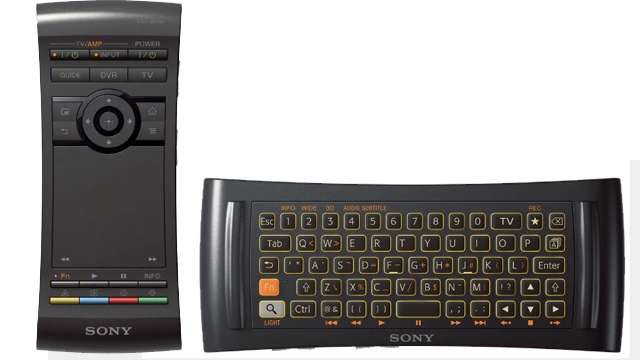 Sony has been doing a remarkable job in the hardware market. With the release of NSZ-GS7 and NSZ-GP9 Internet TV Player, the company provides the users with the best of Google in their Smart TVs. The new generation television sets provide users with the access of Google Chrome Browser, various mobile apps in the Google Play Store. Google TV comes with a cross functionality function allows viewers to see content sources from broadcast providers and the internet to provide customized video results on demand.
Sony NSZ-GS7 Internet Player with Google TV is priced at Rs. Rs 11,336 (approx) in the US.
Jabra has introduced clipper bluetooth stereo headsets in the Indian market. The headsets are available in different vibrant cool colors. It provides wireless music and an amazing sound quality.
It can be connected to two different devices simultaneously. While it is plugged to a music player, it can also be connected to a mobile phone. It comes with the feature of play, pause and skip tracks. Jabra Clipper is quite handy as it can be clipped on a collar, shirt or can be carried inside the pocket. It provides a clear and noise free sound quality and is durable and stylish.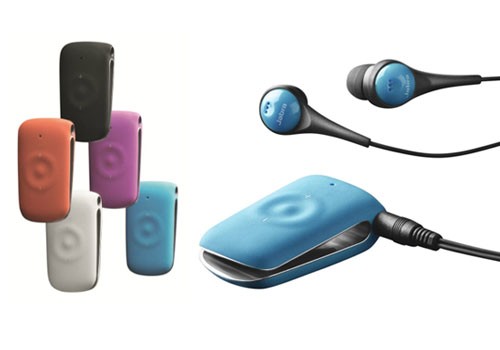 Here is a look at some of the features of the headset:
Wireless technology
Bluetooth 2.1 + EDR specification
Up to 8 paired devices
2 hours charging time
Up to 6 hours talktime
Up to 8 days standby time
10 meters operating range
Hi frequency response
Omni-directional microphones
Auto pairing
Music streaming
USB charging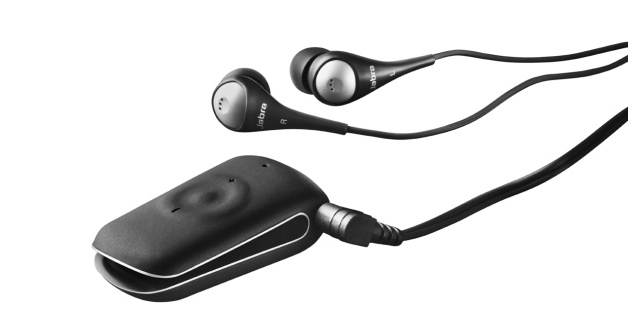 The bluetooth headsets comes with an AC charger, ear buds (M & L size), a quick start manual, a warranty leaflet, certifications and warning leaflet with its purchase.
Head of Sales, South Asia Region, GN Netcom, mobile products buisness, South East Asia, Ann Goh stated, " As mobile music becomes more popular across Southeast Asia in tandem with increasing adoption of smart phones, tablets and MP3 players, trend-savvy music lovers look for hands-free audio solutions that match their personal preferences of color, fashion and audio style."
The Jabra clipper bluetooth stereo headset is priced at Rs. 2,899 in India.
Music freaks can now look forward to brand new product from Sony, Sony Walkman B170.
Walkman B170 is an extremely small, lightweight and portable device that promises up to 18 hours of non-stop music.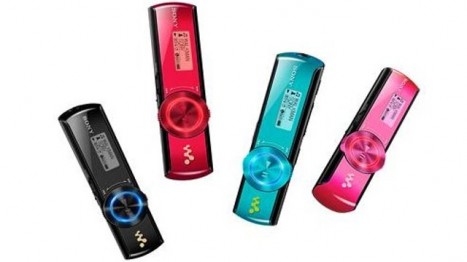 Sony Walkman B170 is available in many attractive colours, coming in a tiny dimension of 88.8mm x 22.5mm x 15.0mm it weighs only 28g. There is a LCD display of three lines, though it may sound awkwardly small but is enough to provide the information you are seeking like track info, track time and so on. Walkman B170 supports MP3 and WMA audio file formats. 3 mintues of charging via USB port can play up to 90 minutes of songs while full charging takes around 70 minutes can play music for non stop 18 hours.
Specifications:
Capacity : approx. 970 songs for 4GB & approx. 440 songs for 2GB
Audio file formats supported : MP3 and WMA
Display : 3-line LCD
Music play modes : Normal / Repeat All / Repeat 1 Song / Repeat Shuffle All
Charge time (via USB) : Partial charge for 90 minutes playback in approx. 3 minutes
Full recharge in approx. 70 minutes
Battery life : 18 hours playback with MP3 files at 128kbps
Dimensions : 88.8 x 22.5 x 15.0mm
Weight (approx.) : 28g
Other functions : Bass boost with colour matching power illuminator; 5-band Equalizer; Direct USB connection to PC with drag-and-drop file transfer, Voice Record.
Sony Walkman B170 will be made available in two models 2GB and 4GB, though the pricing has not yet been made available. The press release can be read the products will be made available by end of January 2012.
Skullcandy is a Park City, Utah-based leading manufacturers of headphones, earplugs, clothing range and music accessories among others. Skullcandy believes in manufacturing of comfortable yet stylish products.


"Skullcandy has become a style statement and that's the reason why Skullcandy continues to develop new innovative design catering to the taste and needs of various audiences. The new range that has been introduced is not only trendy and lifestyle oriented, but also promises to deliver outstanding listening experience," said Amlan Bhattacharjya, CEO and Founder of MB Accessories.
MB Accessories Pvt Ltd, have recently launched a range of Skullcandy in-ear and Over-ear headphone models in India. These being Fix and Heavy Medal both of which are In-ear headphones, while Uprock and Aviator are Over-ear headphones.
Skullcandy Fix In-ear Headphone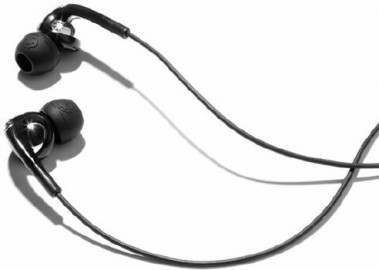 As the name suggests the Skullcandy Fix In-ear Headphone comes Fix technology, which enhances the usage compatibility of the product. It doesn't matter if your head if upright, tilting down or tilting sideways, Fix Headphone will just not buzz from its place, eliminating the routine of rearranging your headphones every now and then. They also provide noise isolation, clear and full spectrum sound quality. Skullcandy Fix Headphone is available in India for INR 3,899.
Skullcandy Heavy Medal In-ear Headphone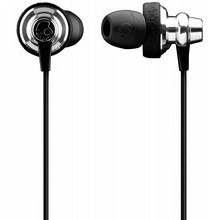 Another In-ear headphone from Skullcandy, Heavy Medal encapsulates a more stylished design. It is made up of lightweight metal and is sure to have an impact on your eardrums. Skullcandy Heavy Medal Headphone is pretty much the deal for hardcore music lovers, it comes with integrated mic and can be used in conjunction with phones. Skullcandy Heavy Medal Headphone is available for INR 5,399.
Skullcandy Uprock Over-ear Headphone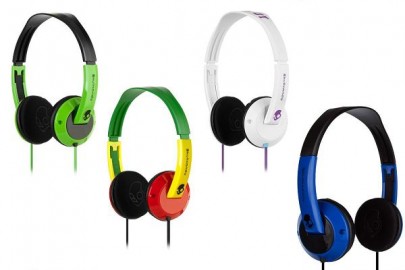 Skullcandy Uprock Headphone are targeted at younger users, made evident by its funky design. It has 40mm drivers and is built with good material, flat cable minimizing the chances of drops and jerks ensuring sense of freedom while using it. Plush ear pillows are provided to ensure maximum comfort to ears. Skullcandy Uprock Headphone is tagged at INR 1,599 and is available in wide range of colours.
Skullcandy Aviator Over-ear Headphone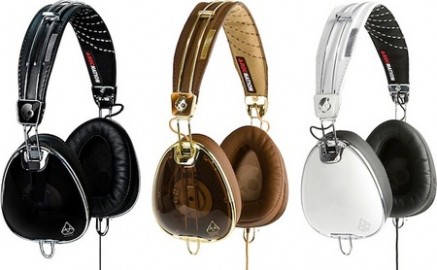 Skullcandy Aviator Headphone is the most stylish headphone in the available range with its design being credited to famous rapper Jay-Z. As the name suggests the design draws inspiration from Aviator sunglasses, and produces sound through enhanced audio driver. Available in black, white and gold colours, Skullcandy Aviator Headphone is priced at INR 9,990.
All four models of Skullcandy Headphones are available for purchase through multiple retailers like Landmark, Planet M, Music World, Music Land and Imagine stores across India.
Mad Catz Interactive, Inc. is a worldwide provider of innovative entertainment products. These products are primarily available in market under Cyborg, Tritton, Saitek and Eclipse brands. Mad Catz's Tritton brand manufactures innovative gaming audio devices, and have recently released SwitchBlade which is bound to be a success amongst PS3 enthusiasts.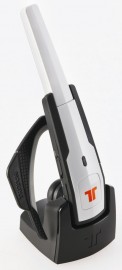 SwitchBlade employs Bluetooth 2.0 version and offers connectivity to two separate devices simultaneously, allowing users to connect to their mobile phone in addition to the PS3gaming console. SwitchBlade comes with a docking station, rechargeable batteries and boasts of a uniquely designed Flip-out Boom for easy switching on and switching off functions. It has a noise reducing microphone and offers seamless switching between between online gaming and phone conversation.
Mad Catz Tritton Switchblade can be used in either ear and has a wireless range of 30 feet. It is currently available in the U.S. for approx. INR 2580.
Inspan Infotech, one of the fastest growing and leading distributors of motherboards and computer peripherals in India, launched Genius HS-905BT Bluetooth Headset, some time in mid-December 2011.
A member of the latest generation of headset, HS-905BT, is manufactured by a Taiwanese company called Genius that specializes in manufacturing computer peripherals. HS-905BT has been programmed in a way that it can be used with conjunction of any device that supports Bluetooth. It also features Advanced Audio distribution Profile (A2DP) that enables streaming of music from mobiles, Smartphones, SmartPads or any other device that can play music and has Bluetooth feature integrated.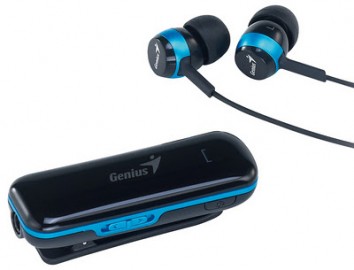 It has a small mini jack, giving you the freedom to attach your favorite pair of headset (or headphones, if you like). Its plays to the same ringtone that of your phone, meaning if you change the ringtone in phone HS-905BT, will pick it up immediately and play the same ringtone in your Bluetooth device. Once paired, you can virtually do anything with the phone in your pocket, barring switching the phone on and off, texting and dialing calls. Focusing more on plus points, here's a list of things you can do without even touching the phone:
Receive or disconnect incoming calls.
Change on-going music tracks, either Next or Previous.
Stop and resume the Track list.
Volume up and volume down.
Specification
Bluetooth:
BT: BT2.1+EDR
A2DP (Advanced Audio Distribution Profile)
Headset and hands-free profiles for phone
Headset:
Sensitivity: 105dB +/- 3dB
Frequency response: 20Hz~20KHz
Unit driver: ?10mm
Impedance: 16ohm
Microphone:
Sensitivity: -40 +/- 3dB
Frequency response: 100~10KHz
Impedance: 2.2k ohm 2VDCs
Owning Genius HS-905BT Bluetooth Headset will virtually eliminate the chances of missing incoming calls. With a range on ten meters it is currently one of the most unsophisticated Bluetooth devices available in the country. Available across various stores in India at Rs. 2,900.
Inspan has come up with ADATA Sport Series S805 pen drives, of 4GB and 8GB storage capacity.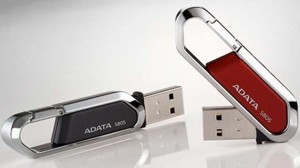 Features:
Dimension: 61.7×19.0×9.3mm (LxWxH)
Weight: 25 g
Colour: Grey and Red
Enjoys good durability, courtesy a zinc alloy frame of a high quality
Designed like a carabiner, and can easily be clipped on a bag or on a key chain
USB swivel-designed
USB 2.0, enjoying backward compatibility with USB 1.1
Compatible with Windows (Windows 7 or Windows 98), Mac (Mac OS 9 or Mac OSX10.6), and Linux (Linux Kernel 2.4 or later) Read more
A great news for gaming/music/movie enthusiasts of India is the arrival of Zebronics 2.1 and Zebronics 4.1, the multimedia speaker duo from Zebronics.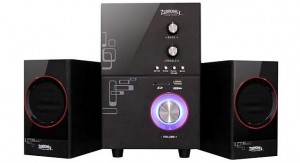 Have a look at the features of the two speakers, so that you can have an idea about what you have at your doorstep now. Read more
Memory and flash drive major Kingmax has come up with ED-01, a powerful USB 3.0 flash drive that boasts a memory storage capacity of up to 128GB.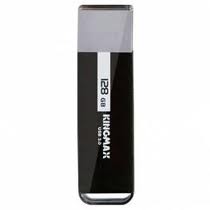 Features
Dimensions: 74.5 x 20 x 9 mm (L x W x H)
Weight: 10.5 g
Storage capacity – Up to 128GB (storage capacities in other ED-01 variants are 8GB, 16GB, 32GB and 64GB)
USB 3.0, having backward compatibility with USB 2.0
Read speed and write speed: Up to 68MB/sec and 47MB/sec respectively, courtesy full-duplex bidirectional synchronization data transfer technology
LED light indicator
Clip-Cap design to prevent cap loss on the occasion of accidental drops or loose fits
A Windows 7 certification, assuring compliance with various operating systems Read more
The Samsung Galaxy Player is the latest Android-based PMP from Samsung. It was showcased at the CES 2011, Las Vegas. This device resembles the Galaxy S smart phone in design but has no call features and instead it focuses on gaming, music and video experience only.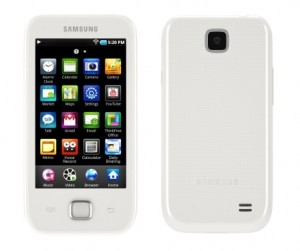 Good?
The Galaxy Player runs on Android 2.2 Froyo powered by a 1GHz CPU. It has access to Samsung Apps and the Android Market so there is a huge number of apps and features, which is cool. This also makes it the first time Google has certified a device without a cellular radio to access the Android Market using just Wi-fi. Users can buy and download movies, music and TV shows etc., by easily accessing the Samsung Media Hub. So, you can browse the web using the Wi-fi, use Google's available mobile services (like YouTube) and also take shots with the integrated 2 MP camera.
The device has a Super AMOLED 3.2 inch touch screen display with a resolution of 640 x 800 pixels. Therefore, the display quality is excellent and the 3.2 size is wide enough for watching videos. The Galaxy Player can play HD videos with the WMV, H.263, H.264, MPEG 4, DivX and XviD formats. Being AMOLED, the screen display is bright and video viewing is generally pleasant.
For music, the device's media player supports and plays the MP3, AAC, WAV, WMA and OGG audio formats. This is a big cool factor that users should appreciate. If they haven't seen why? It supports more formats unlike iPod Touch (limited to iTunes). This player delivers a good sound quality too.
The 2 mega pixel camera captures both still images and record videos. The videos are captured at 320 x 240 pixels resolution and a frame rate of 15 fps. In addition, a Bluetooth 3.0, GPS receiver, Digital Compass, Accelerometer Sensor, micro USB 2.0 port etc are featured in the Galaxy Player.
This device requires no software installation before you can be able to connect it to a computer. So, you can just plug it in, copy and paste or drag and drop music and video files. This feature combined with the multiple codecs available expands the versatility and convenience limits.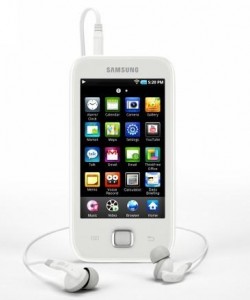 Bad?
To start with, the design looks good until you start comparing it around (with say, iPod Touch). One major factor that contributes to this is the plastic built of the Galaxy Player. It just don't give the sight to behold or the feel of firmness when held. The device's music player functions rather slowly and lacks anything new to offer. Since music is a basic and major feature in any multimedia player, an upgrade or two would have made it more functional and interesting.
For a multimedia player device today, 8 GB or 16 GB is not the ideal built in storage space you would look for when there are devices offering 32 GB and 64 GB space. The 2 MP camera is low to be incorporated in a device like this for capturing images and recording videos. To make it worse, the camera has few options to impress. The 5 MP camera of the Samsung smart phones could have been added to give the world one more reason to buy it. Hope they do.
The current price tags of Rs. 12,500 (£180) for the 16 GB and Rs. 10,400 (£150) for the 8GB versions are cheaper in comparison to iPod Touch. However, if viewed as a media player (minus other features, for those who are not interested), you can find many other devices who does the same job for a lot lower price tag.
Ugly?
Although good looking and light, if you compare the plastic look and feel of the Galaxy Player's built to that of other devices that has a metallic one, you might not find the appearance of the Galaxy Player so appealing. The lightweight could be also taken, in a way, for cheapness. The same goes with the touchscreen's display, in comparison to Apple's solid retina display.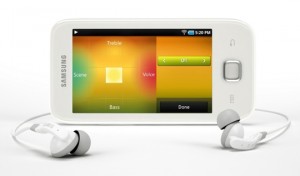 What do we think?
The Samsung Galaxy Player might appear to fall short in some features and functions in comparison to iPod Touch. However, it has its own various functional advantages too. Its multiple format support is is absolutely laudable. The storage space can be expanded up to 32 GB using microSD cards. The battery of this device can be removed for replacement, a feature absent in its Apple rival. Although it fails to score big with its music player, the rest of the features offer interesting and usable functions.
The thousands of apps with music, games, videos that are downloadable and accessible using the Android market, Google and Samsung Media Hub trio ensures no lack of entertainment and functionality. Those who like the smartphone facilities wouldn't mind owning it.