Samsung today confirmed that they will be putting 46-inch transparent display panel under production soon. Samsung was earlier seen showcasing this brilliant display unit at recently concluded CES.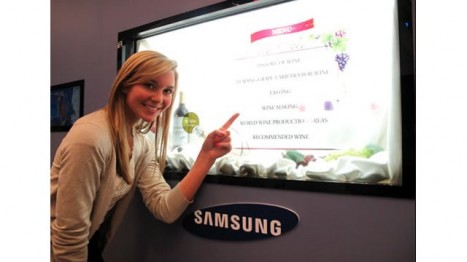 Transparent Display windows are next generation LCD display screens and serve for wide range of purposes ranging from exhibition displays to electronic advertising boards including subway platform doors, information windows, refrigerator doors, electronic signboards and more.
"Transparent panels, an exciting application of next-generation display technology, have unlimited potential to change our viewing habits over the next several years. As a strong supporter of the transparent display market, Samsung plans to develop this technology into a new growth engine for our LCD business.", said Younghwan Park, Senior Vice President of LCD marketing, Device Solutions, Samsung Electronics.
The new 46-incher transparent display unit will offer resolution of 1366×768 pixels, contrast ratio of amazing 4500:1. It is said that they will increase transparency level by 15% to 20%. The new 46-inch transparent display unit is expected to follow the footsteps of Samsung's 22-inch transparent display unit, which was very well received commercially owing to its low power consumption and unbelievable display.
Importance of TV in 21st century cannot be downplayed. Touted as the most effective mode of communication, TV has always helped us keeping in touch with the latest happening around the world. Also a great source of entertainment it allows us to watch movies, live sports, cartoons, you name it and it's on TV. Like other technologies, TVs have come a long long way,from being black and white boxes to intelligent HDTVs. offering crystal clear images. Now that the whole world is moving on to the next generation televisions. We will try and make introduce you to three different HDTVs, from well known manufacturers, that we think will not only be reasonable to buy but will offer best return for your money.
Sony, in India, has been around for quite sometime garnering quite a dedicated fan following. From one of the most reputed manufacturers of electronic goods comes, Sony Bravia KLV-32BX320. This 32-inch beauty, delivers crisp 720p HD quality pictures, to go with USB port.
It offers 16:9 aspect ratio, and has built-in LightSensor technology that adjusts the screen brightness depending on the amount of light in the room. Easily compatible with other devices like Blue-ray Player, Playstation, camcorder and digital cameras, Sony Bravia KLV-32BX320 comes with 5 HD inputs which include 2 HDMI inputs. Going by brand name and the features provided, Sony Bravia KLV-32BX320 for purchase at a standard retail price of INR 32,900.
Toshiba REGZA 32PB20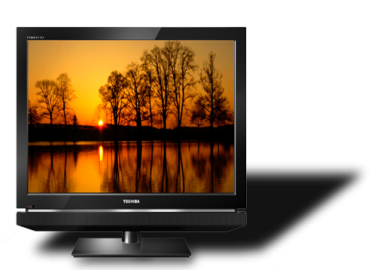 A perfect combination of eye pleasing finish, superb pictures and eco-friendly parts, Toshiba REGZA 32PB20 is manufactured by Toshiba, Japanese electronic giant, and is a part of REGZA family. Toshiba REGZA 32PB20 is a 32-inch HD Ready(1080p/1080i/720p) LCD TV. Boasting of Power Meta Brain, it has intelligent back light control to go with 20W audio output, an auto signal booster as well as input modes for HDMI and PC. 3D colour management adds liveliness to the pictures that are broadcasted at an aspect ratio of 16:9. USB port is always a welcome addition, with over 28 readable formats of video. Toshiba REGZA 32PB20 is available for purchase at INR 25,990.
Panasonic Viera TH-L32U30D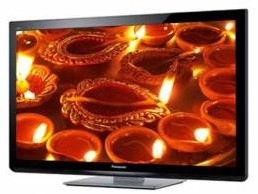 With Panasonic Viera TH-L32U30D you are bound to have world class viewing experience. TH-L32U30D is a 32-inch Full HD IPS-alpha LCD TV, with display resolution of 1920×1080. It offers amazing contrast ratio of 20,000:1. Pre-loaded with IPTV facilities like Facebook and SHOUTcast, it is Wi-Fi compatible. Offering a wide viewable angle of 178 degrees, you will never have to worry about someone else taking the best spot. It comes with Motion Focus Technology which substantially reduces the blurring of fast moving scenes. It supports two USB inputs and three HDMI inputs. Panasonic Viera TH-L32U30D can be purchased at INR 35,900 though letsbuy.com is offering it at a discounted rate of INR 29,400.
TVs, nowadays, have not only become an integral part of our lifestyle but they also reflects our social status. Whenever guests are visiting, few would argue that TV isn't the commodity that first captures their attention. HDTVs are here to stay, World is moving on to HDTV, you should too.
Lloyd has launched a 3DLED55 3D LED LCD TV, a product that is likely to catch the fascination of consumer electronics enthusiasts.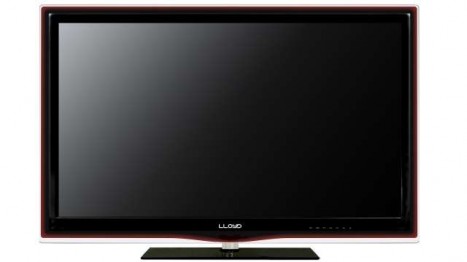 Key features and specifications –
A 55 inch display.
Touch sensitive controls.
Red LED indicator.
A back panel made of metal, thus giving a sturdy appeal to the television.
Side and downward facing I/O connections located at the back.
A wide range of ports, including three HDMI ports, two USB ports, 3.5mm audio and Ethernet ports. The USB ports are able to read NTFS drives, following a plug-and-play manner.
3D capabilities, enabling the user to watch 3D content by connecting the TV with a 3D Blu-ray player and then playing a 3D Blu-ray disc.
Compatibility with various media extensions, such as AVI and MKV.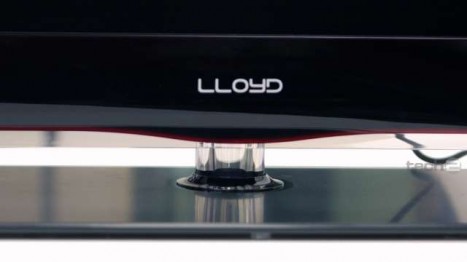 The price of the TV is approximately INR 1,15,000/-.
Toshiba has come up with 32PB10ZE LCD TV for the Indian consumers, a product that basically belongs to its Regza series. The TV boasts a sturdy and stylish look, thus instantly catching the notice of target consumers.
No less attractive and appealing are its features and specifications, which include the following-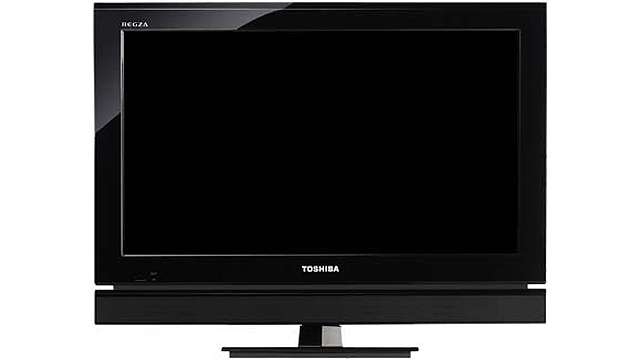 A 32 inches display
An aspect ratio of 16:9
Boasting a resolution of 1366 x 768
Equipped with a backlighting of CCFL LCD variant, which brings down the cost factor
A USB port locator along with the regular controls, offering a quick access area when the user needs to insert a flash drive
HDMI Port
D-sub
A 3.5 mm audio jack
Two 10 watt speakers
Ability to read files straightaway from USB flash drives, thus enabling the user to play up to 27 video formats
Ability to read files like MKV
A remote control that is smaller in comparison to those of LG and and Samsung models, with the buttons being large and well spaced out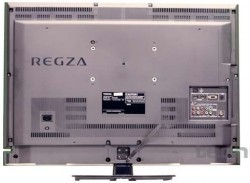 The TV comes at a price of approximately INR 20,000/-.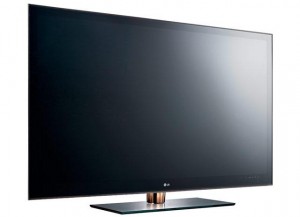 LG announces that it will launch its LZ9700 at the 2011 CES (Consumer Electronic Show) in Las Vegas. The LZ9700 is the world's largest Full LED-backlight LCD 3D TV with its mammoth 72-inch screen, pushing the TV screen limits further. It promises its viewers life-sized action with a beautifully crisp picture in both 2D and 3D.
The LZ9700 is illuminated by a full panel of LEDs directly behind the screen, that produces picture colors as vibrant as paintings in an art gallery. Everything on the screen will be more expansive than ever, enabling the viewers to experience incredible picture quality with size as big as or even larger than real life. The TruMotion 400Hz delivers a super-fast processing rate for exceptionally smooth 3D images for an extraordinarily comfortable 3D viewing.
Proclaims Mr. Havis Kwon, President and CEO of LG Home Entertainment Company, "The LZ9700 combines the ultimate in LG's picture quality with our latest developments in 3D TV," and that "With the LZ9700, LG is poised to take the lead in the TV market with the world's largest FULL LED screen that delivers a truly outstanding TV viewing experience."
This TV also has LG's Smart TV functions. It delivers premium content from global providers as well as the best local shows and movies over an extremely simple Home Dashboard. It also gives the users access to LG's growing collection of TV apps, which offer everything from language classes to games. Despite its advanced built and sophistication the LZ9700's numerous functions are extremely simple to find and operate with the Magic Motion Remote Control. Read more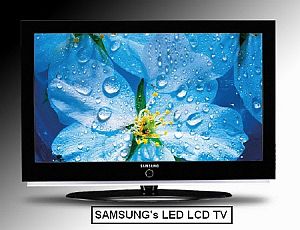 Samsung India has introduced three LED TV series 6, 7 and 8 in the country. While the 6 and 7 series with 40" & 46" are already launched, the 55" 8 series will be launched soon in May, 09. All the three models use LEDs as their prime light source rather than the cold cathode fluorescent lamps. Read more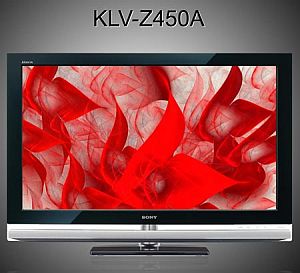 Sony India has brought the ultimate home entertainment system for its users in India! The company has launched Sony Bravia Z450A, high definition LCD TV with Motionflow 200Hz technology, Read more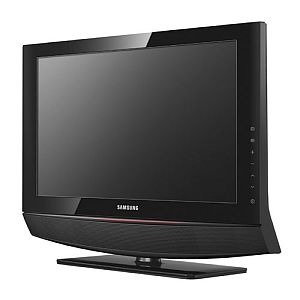 Samsung India Electronics Ltd. recently announced the launch of its first slim, elegant and extremely stylish LCD TV decked with FM, in the 22" screen size – Samsung Series 4 – LA22A480, in the Indian market.
Features: Read more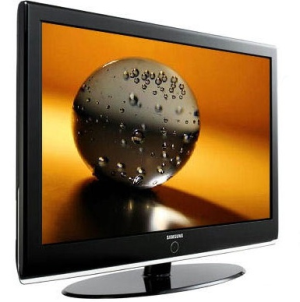 Samsung has announced that it's breaking out the three LED-backlit HDTVs into its own line Luxia.
Luxia, the line of LED TVs focuses on better quality display, energy efficient technique and of-course ultra-thin designs. All the models in the range are an enhanced version of Touch of Color image display, which produces high contrast ratios and a crystal clear detail. With these over an inch thick Luxias, Samsung has managed to squeeze the in-built tuner into a TV. Read more
Sony Corp., the leading global electronics company introduced several flat-panel LCD High-Definition televisions. The range of the new products include 5 models in the W, V and S BRAVIA LCD television series. Sony had already launched five models of its LCD range in the previous year and with the introduction of these 5 new products, the total count has reached 10.
The Bravia LCD screens features 20 to 52 inches of display sizes, and the products are available at select Sony stores across the country within a price range from Rs 24,990 to Rs 2,99,900. The LCD sets are imported from Sony's production facilities in Malaysia and China, and they feature an increasing and expanding range of displayable colors. Read more